Interviews
The Florida Singer-Songwriter Shoots for the Stars with His First Full Length Album.
Between Giants
The indie-pop guy unpacks remarkable beauty in heartbreak.
The galaxy of stars and planetary orbs plays a remarkable role in our everyday lives. Without the moon, we wouldn't have tides and life might not be nearly as thriving, and we'd likely be on a collision course to doom as we speak. But that's all conjecture. What we do know is the starry beings looming over our heads have had an indelible impact on our very way of life for millions of years. From the four seasons and other such naturally-occurring events as hurricanes, tornadoes, and thunderstorms, we are bound by the intangible, which runs in our blood and affects our every movement, mood and encounter, even romantic and heart-struck entanglements.
Tyler John, a singer-songwriter currently out of Florida, maps out a storyboard, on a rather minuscule scale, comparatively. His debut album, the appropriately-named Jupiter, whooshes with spacey synths of the 1980s and zips across a blanket of stars, crashing full-steam into the Milky Way and getting lost in creamy, gaseous matter. Going by Between Giants onstage, John seeks to replenish his chest with greater understanding, turning to his songwriting as a way to reassess his youth, relationships and the big-body of Jupiter itself.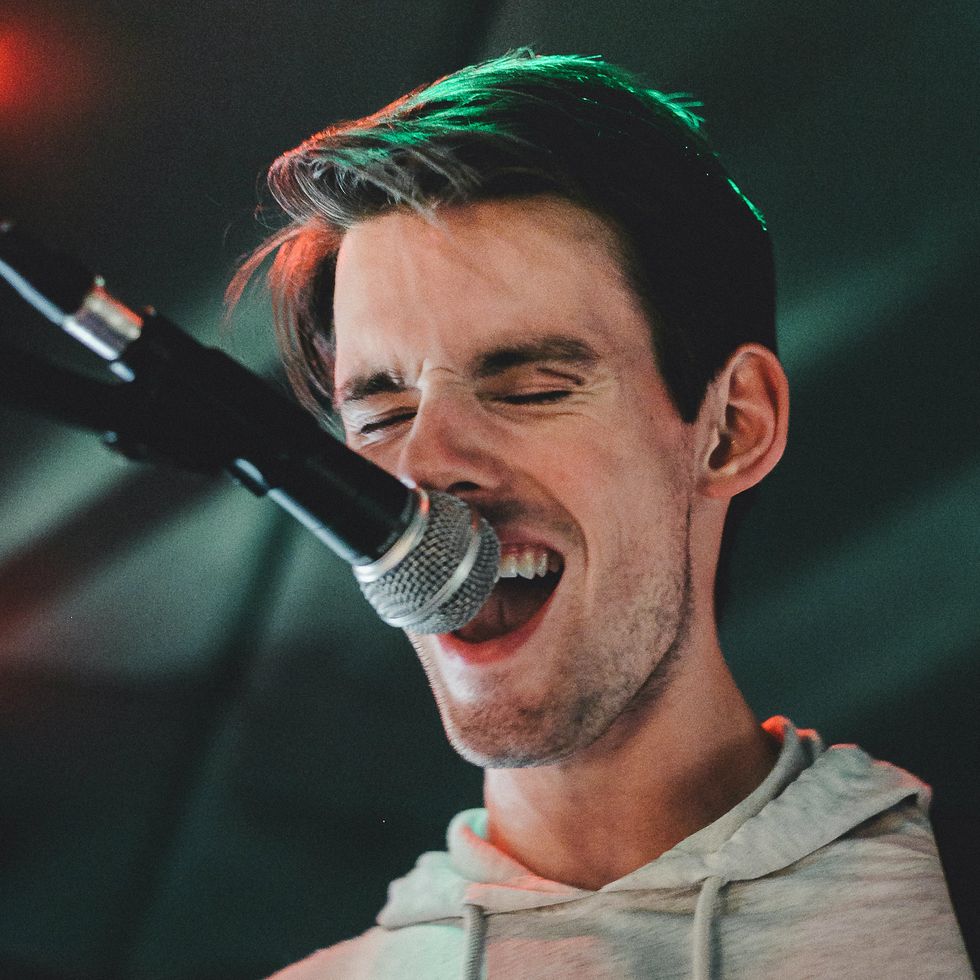 Tyler John
"I lived in Jupiter, Florida as a kid for one year, and since the album was written and inspired here, I thought that was a nice homage for this body of work," John explains of the album, premiering today. "It worked well with the celestial concept, though, because one thing I always loved about the planet Jupiter was that it creates its own auroras. I'm big into astronomy. It is the only planet to do so, and it literally creates light out of nothing. I love that, because at its core, that's what music is. Taking inspiration from whatever form it takes and translating it into a song."

Jupiter pushes and pulls with various synth-pop tones, from the EDM-lite of "Every Night" (featuring Violet Hart) to the hip-hop-looped whirl of "Lie to Me" to the ethereal, stinging, neon-busted glow of "Nevermind," which sees John linking up once again with former bandmate Brett Cameron (of Kalimur). Cameron not only lends his piercing vocal to the latter track but also produces it. While John wrote and produced the majority of the album solo, he enlisted Au Chyld to lay the production in meaty layers for "Cautious," bubbling and thick and warm.
On putting together his debut solo record, he tells Popdust it was born out of similarly-crafted songs that were drawn together on their own. "I eventually found an overlap in a lot of the material I was working on. Extreme cross over in the words and message and instrumentation that I knew had to be a full body of work in order to really shine. I knew from the first single 'You' that dropped last fall what I wanted this record to be."
Jupiter erupts in posh grandeur, smokey-eyed and nurtured and precisely angled. Between Giants is a craftsman of the highest order, and even as an independent musician, his offering is carved and creased with shadowy but reflective insight. Below, John discusses the recording process, several essential cuts and relationships.
Listen to Jupiter ahead of its August 1 streetdate:
What led you to finally writing and recording your debut album? Did it come out of a necessity? Or were you examining things in your life?
I am always writing. That never stops ⎯⎯ it is an outlet for me, so pretty much everything I experience gets translated into some kind of composition. So I have all these songs constantly flowing out, but if I was going to do a record I wanted it to be a piece of work. A soundtrack to a period in my life, or a certain experience or feeling. Cohesive you know? And with this, I found a lot of inspiration from relationships during some of the biggest formative years in my life in a new town and it just felt right putting them together in the same coalescence.
"Colors of Your Mood" is a definite standout, drenched in classically-80s synths and a dance-floor grind. What's the backstory? Did it take time to get the production just right?
This all came from one sentence. A girl said to me, "You don't want me like you think you do." I couldn't find a way to answer that in the moment, so this song was my way of doing so. How I make it all right I guess. Sort of like when you realize all the great things you could've said in your argument from earlier in the day?! I used this song to articulate how I was feeling, that I wanted her and every part that comes with it. Every mood swing, every cold fall night, every impulsive move. I wanted it all. The production was extremely tricky ⎯⎯ I wanted it to incorporate that feel-good 80s electro pop sound without slipping into inauthenticity. The guitar on the track was extremely difficult to record and mix how I wanted it to sound also, it was a lot of work so I am very happy that everyone is loving it.
Earlier this year, you said "Every Night" mirrored the impulsive effects of Florida weather. Were you finding inspiration from other elements or left-of-center sources throughout this album making process?
Definitely. I always carry a notebook with me, and write throughout the day. Sometimes it will be single words or just random incoherent sentences that come from – well wherever they come. Most of the time it's nonsense, but sometimes there are gems. "Every Night" I wanted to be almost jarring in the production, and that stemmed from a major storm that was only happening on half of my house during the recording. Florida is crazy that way. The 'Lie to Me' melody was written as a joke that I sang to my friend over a Snapchat telling her I didn't want to go to the gym. A line that started '5091' was from a conversation I overheard in a supermarket between a couple. Inspiration is everywhere, you just have to go find it!
"Lie to Me" has a sort of spacey, starry-eyed rhythm to it ⎯⎯ from the snaps to the tinkling of synths. You have a hip-hop/spoken word breakdown in the second half. How did that come to be?
I struggled on the bridge for a long time – I could never get it to sound the way I wanted. It was the first song from this cycle that I recorded and was the last to get finished. At one point I realized I never liked the melodies that I was writing for the bridge because it didn't feel like it belonged. The track opens with a phone conversation based on one that I had in real life, so if I had the chance to reply now – what would I say? Once I wrote my response and it took the form of an actual conversation, the song felt complete. And I realized that is why I was never satisfied before that point.
Now, the piano version is quite stunning, a nice contrast to the fully-produced, hip-hop-bred recording. Did you begin writing this song originally on piano?
Yes! "Lie To Me" was originally going to be a ballad, but the song has this theme of a beautifully crafted landscape of lies disguising a crumbling relationship. I felt like that was something that needed to be reflected in the production more. When I added the automated digital synth creating a sort of modern-era type romance within the instrumentation I knew where the song needed to go.
Why not leave it as such a stripped down composition for the final product?
While I love the final version of "Lie to Me," it strayed far from its origin. I tend to get lost in production, and created a piece of art that is almost unrecognizable from where it started. I love both versions, but felt that they were so distinctively separate that each needed to be treated as their own song.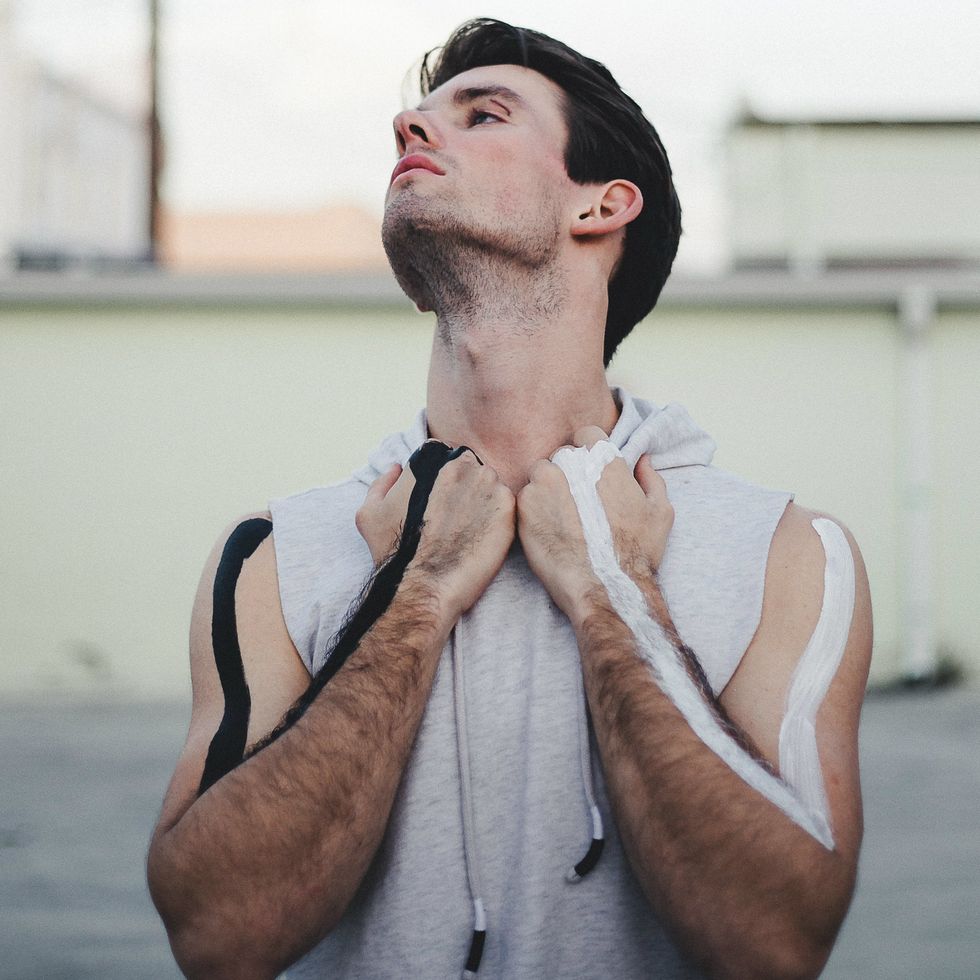 Tyler John
Why include that particular live performance on the album?

This fall, I move up to New York City to pursue my music, and this marked my last performance in Florida. I have lived here two years now, and the experiences I had shaped me into a better version of myself and wrote this album. I figured it was only appropriate that my final show here made the record and showcased 'Lie to Me' in its original form.
Do these two versions fulfill different emotional needs for you?
Not so much ⎯⎯ I think that they just convey different messages. Emotionally both feel just as genuine and expressive but just are different perspectives.
With "Nevermind," you're working with your former band Kalimur. Why did it make sense to reconnect on a song? Do you see it as a sort of bridge from your past to the present and future?
Definitely. My experience with Brett Cameron the lead singer of the band shaped me into the artist I am today. The journey filled me with the confidence to start this project and share my art, so it made sense that my first major release incorporated such a big influencer. And also Brett is a national treasure – any opportunity to work with him is one that I will take.
On "The Reason," you actually mention your "axis is off-kilter." How did that relationship send you into a spiral?
This definitely stemmed from the cosmic mood I was in when creating the album aesthetic – and the relationship was one of those things that just made me question myself. We as people are always craving balance and things that keep us centered, but this girl had the power to change my ideals and life ambitions just for another moment with her. The fact that I was able to act these ways, in almost raw desperation for her, made me rethink who I was and what I really wanted in life. A lot of self reflection came after this. But, you know, I'm not too bitter about it. Just kidding, screw her.
Did this album process make you really examine your life?
Definitely. Some of these concepts covered in the songs aren't written in the moment per se, so it is always interesting approaching music and ideas that you wrote in a different headspace. This made me actually quantify my sources of inspiration and realize just how much certain things affected me.
"You" is another instantly unforgettable moment. Is this the same relationship you've sung about on much of the album?
This one is about a different girl actually, but I loved the common trend between this and 'Colors,' of me chasing women who don't want anything meaningful and me attempting to convince them why it would be great.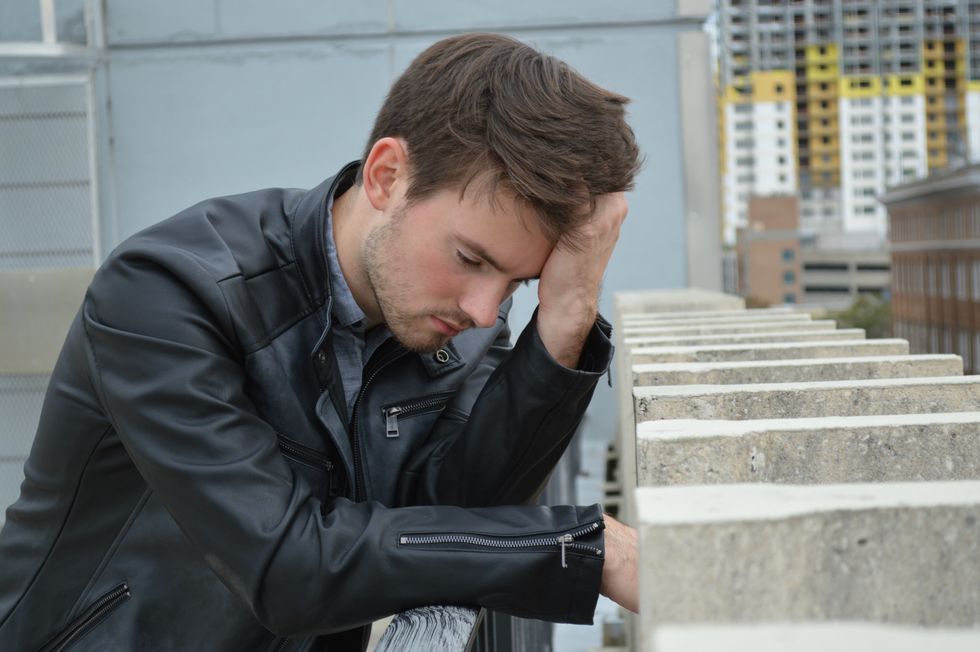 Tyler John
---
Jason Scott is a freelance music journalist with bylines in B-Sides & Badlands, Billboard, PopCrush, Ladygunn, Greatist, AXS, Uproxx, Paste and many others. Follow him on Twitter.
---
POP⚡DUST | Read More…

PREMIERE | Nico Molaschi Gets 'High On Your Love' Before Summer Ends
READY TO POP | XPLOR, Mickey Blue & More Soundtrack Classic Cinema