MUSIC
With His New Single, Molaschi Analyzes Love's Many Shape-Shifting Forms.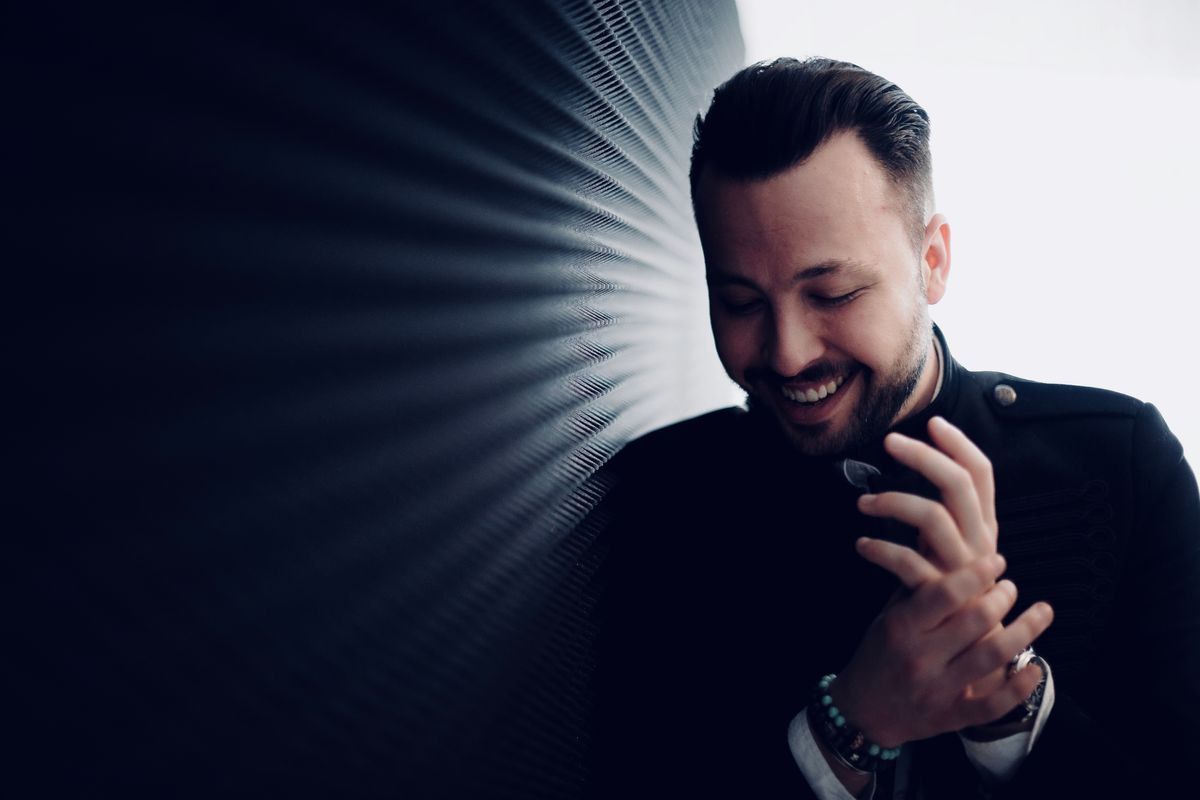 Courtesy of Nico Molaschi
Molaschi leaves throbbing-red stains on our hearts.
You can never anticipate what form love might take. Maybe you'll be like Selena Gomez coming tantalizing close to falling back in love with an ex ("The Heart Wants What It Wants") or Troye Sivan slurping up the nectar, unapologetically ("My My My!"). Or you find yourself mesmerized by an unlikely someone during an island getaway, as Nico Molaschi does on his new sweltering summer banger "High on Your Love," premiering today. Swinging between fibrous vines of tropical heat and beach-y mist, the singer, born in Lausanne, a city in Switzerland, shuffles his feelings of falling for a woman who plays escort by night.
"I thought that portraying this story through the eyes of someone who falls for an escort was a really interesting way of telling the story. A professional escort is someone puts on a mask, plays a role," he explains to Popdust. "Therefore, the other entity is falling for someone that doesn't truly exist, for an illusion. And we all put masks sometimes to protect ourselves. Also, it's quite a controversial platform to portray a very real and positive message. I like that contrast, as it triggers thought."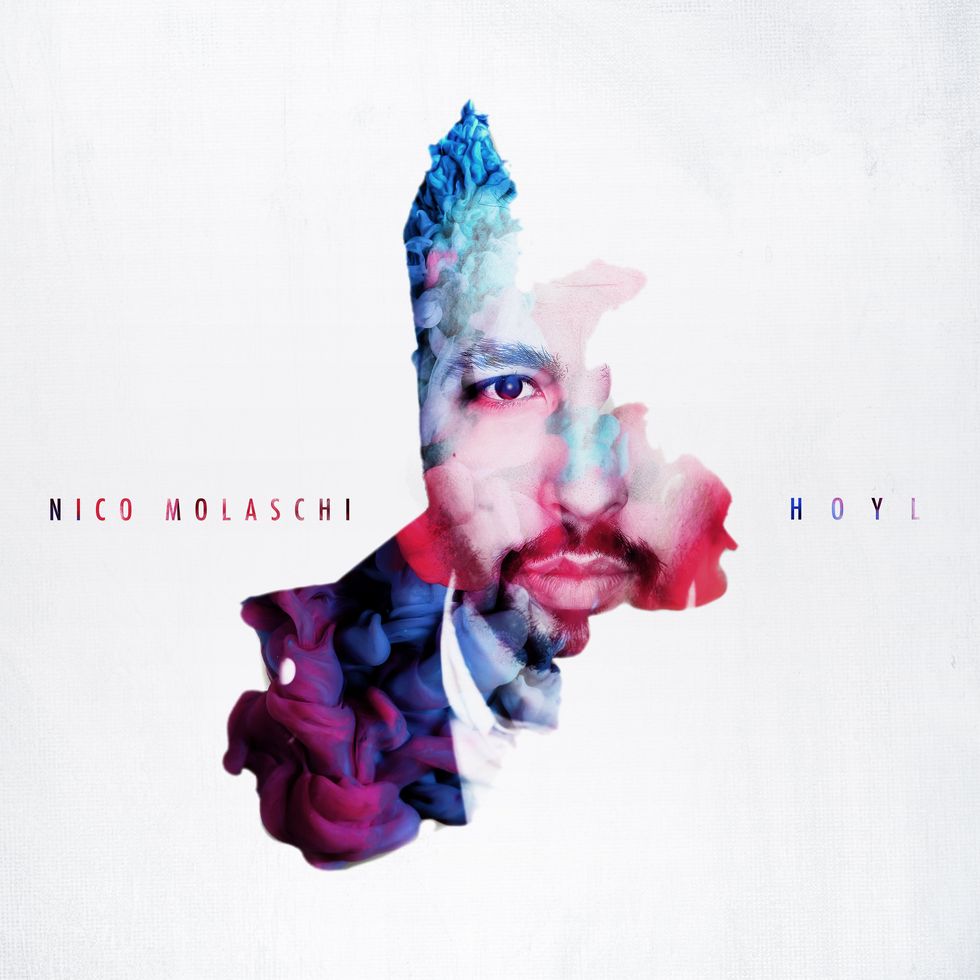 Courtesy of Nico Molaschi
In its early manifestation, "High on Your Love" was intended as a ballad, "a much slower and more nostalgic song," he says. "It's only when we all got in the studio that we took a very different approach and transformed it into the more upbeat, fun, tropical dance hit material that it is."

From the intoxicating aroma wafting from its polished core to the buzz tingling on our eardrums, the song makes a triumphant bid for "Song of the Summer." "The song simply talks about different facets love can have. Love can be blind; love can be selfish. It can hurt, but it can also be the most wonderful thing us humans can share," he says, zooming outward for a much bigger picture. "And we need to embrace that...big time. We live in a world were we could use a lot more of it."
The melody of the hook is the kind of sticky splendor that makes for timeless pop gems. "Baby, I'm so high on your love / I'm just so high on your love," he sings. He can't hold it back anymore, and while his lyrics are pointed and concise and assertive, his voice is arrantly soothing.
Listen below:

Hooking up with producer Narada Michael Walden, known for his work with Whitney Houston, George Michael, and Aretha Franklin, among others, Molaschi flies high and free. "High on Your Love" is just undeniable. "It really was a privilege to work with [him]. He is a legend of the industry who has discovered, produced, and collaborated with so many great artists," says Molaschi. "I remember him sitting down and recording the entire drum track in only a couple takes. It was the most fun I've ever had in a studio so far; I'll never forget this. I'm really proud of this record, and I just hope it makes as many people happy as possible. That's the end goal of any singer-songwriter isn't it?"
Molaschi's roots were planted, like many aspiring singers and songwriters, in is early teens. Later studying at the University of Switzerland, he put his nose to the concrete and began honing his instincts, experimenting and stumbling along the way. But that's the journey he needed to take, of learning what his aesthetic could and should be. He later moved to London for an office job, and while that bestowed him with a steady paycheck, the music needed nurturing. In a bold move, he quit the rat race of the nine to five to dedicate his livelihood to music. His debut album came in 2016 with Say All.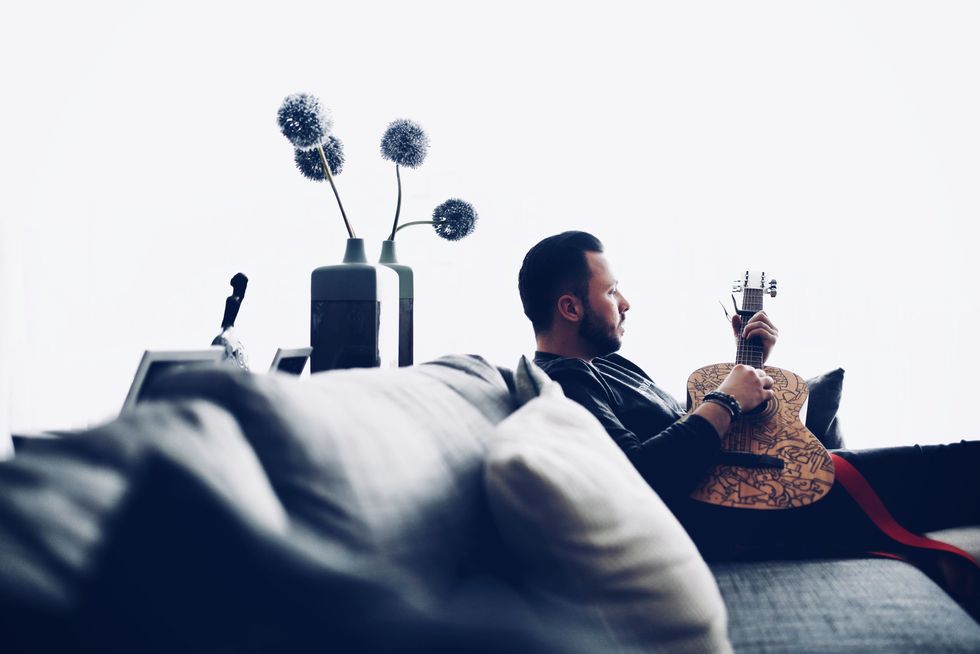 Courtesy of Nico Molaschi
---
Jason Scott is a freelance music journalist with bylines in B-Sides & Badlands, Billboard, PopCrush, Ladygunn, Greatist, AXS, Uproxx, Paste and many others. Follow him on Twitter.
---
POP⚡DUST | Read More…

READY TO POP | XPLOR, Mickey Blue & More Soundtrack Classic Cinema
PREMIERE | The Last Bison Hunts for 'Gold' with New Lead-Off Single
INTERVIEW | SHAED Is Ready To Completely 'Melt' Your Face Off With New EP