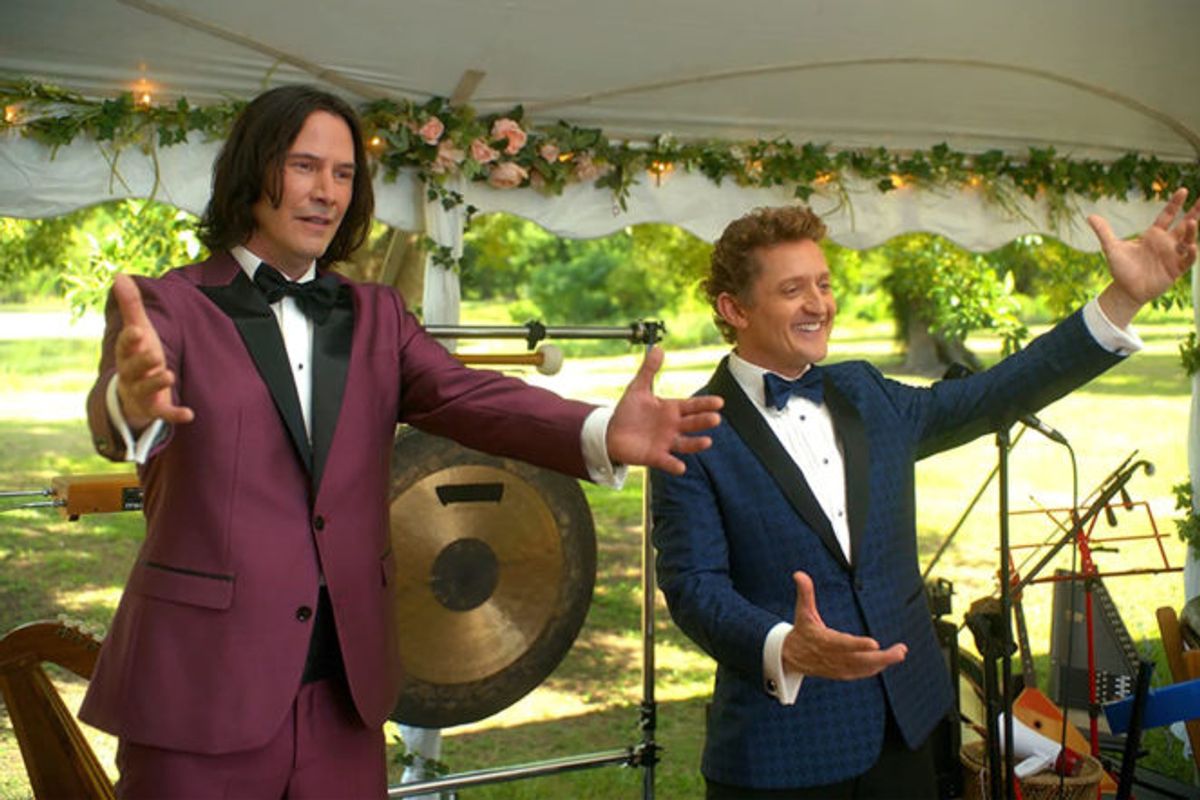 Keanu Reeves and Alex Winter are back as Bill and Ted—29 years after their last appearance.
BILL & TED FACE THE MUSIC Official Trailer #1 (2020) www.youtube.com
---
The newest movie in the sci-fi comedy franchise is called Bill & Ted Face The Music and centers around the iconic duo time traveling to the future to fulfill their musical potential. The trailer shows Bill and Ted meeting their future selves, who appear to be not only absolutely ripped and covered in tattoos, but also in prison.
The teaser begins with Reeves and Winter appearing before the The Great Leader (Holland Taylor) who chastises them for failing to unite the world through music. This leads to Reeves stating, "We've spent our whole life trying to write the song that would unite the world," He continues, "Why can't we just go to the future, when we have written it?" Winter says, "And take it from ourselves," Ted chimes in with, "But isn't that stealing?" To which Bill responds, "How is that stealing, if we're stealing it from ourselves, dude?"
Inevitably, their adventure than begins. The movie is expected out sometime this summer, so until then, in the words of Bill and Ted, "Be excellent to each other and party on."
From Your Site Articles
Related Articles Around the Web