FILM
Keanu Reeves in a tumbleweed will still earn my ticket money, though.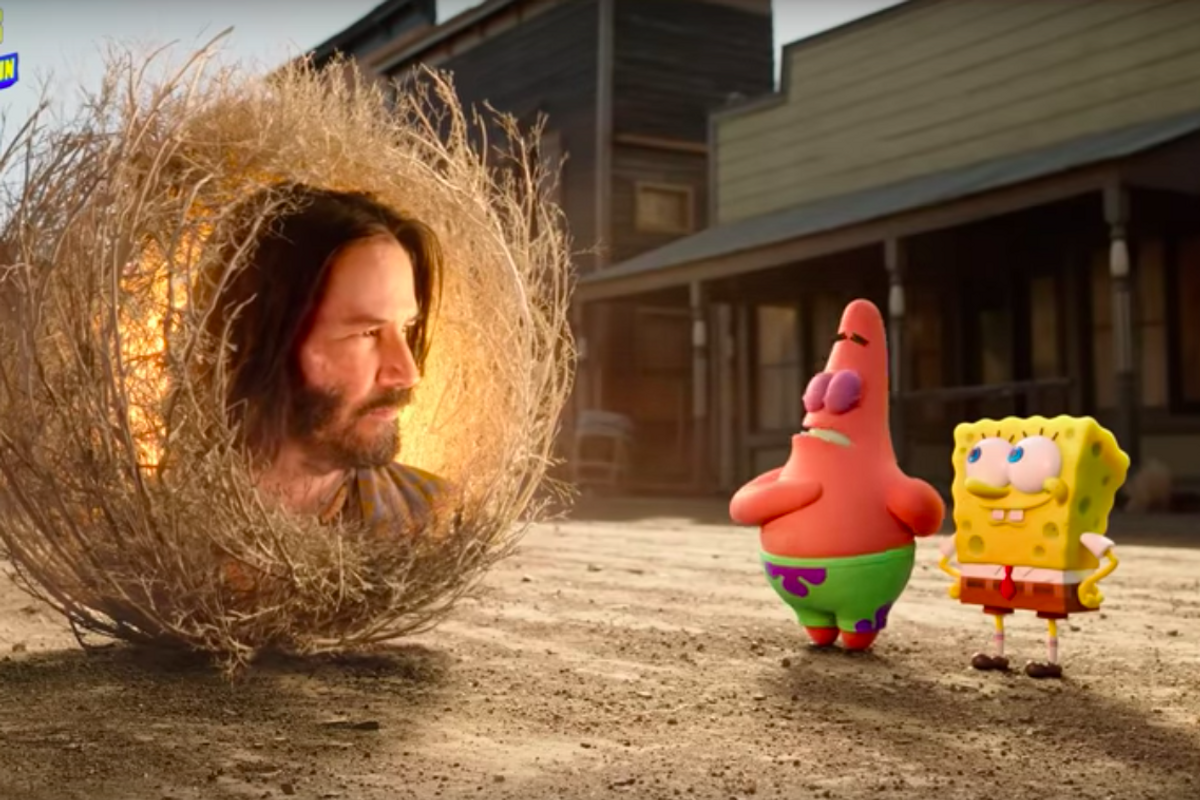 Paramount Pictures
The trailer just dropped for the newest SpongeBob Movie, Sponge on the Run, and oh boy, it's a hella mixed bag.
Now I'll be totally upfront here, I almost always prefer 2D animation to 3D CGI. This holds doubly true for series like SpongeBob that started out as 2D, which makes changing everything to 3D for a big budget movie feel especially odd. 3D SpongeBob looked awful in the last SpongeBob movie, Sponge Out of Water, and while Sponge on the Run does a much better job fusing CGI with the cartoonish 2D vibe of the original series, I don't think I'm ever going to like CGI SpongeBob. But you can decide for yourself:
The SpongeBob Movie: Sponge on the Run (2020) - Official Trailer - Paramount Pictures www.youtube.com
Weird CGI aside, there's a lot to be excited for here. For one, a sage tumbleweed with Keanu Reeve's face in the middle of it is now official SpongeBob canon. That's nothing short of amazing, and no, I will never, ever, ever get tired of seeing Keanu Reeves in everything.
Another huge plus: Sponge on the Run, which centers around SpongeBob's quest to rescue his beloved pet, Gary, after an alleged snailnapping, features the entire original voice cast. Normally this would go without saying, but considering all the disappointment surrounding Shaggy's voice in the new Scooby-Doo movie, keeping the original voice actors for the blockbuster version apparently needs to be lauded now.

And I guess if I'm being totally honest here, weird CGI SpongeBob isn't the worst official interpretation I've ever seen of the nasally sponge. That pedestal will always be reserved for Broadway SpongeBob, who was just an annoying man in suspenders.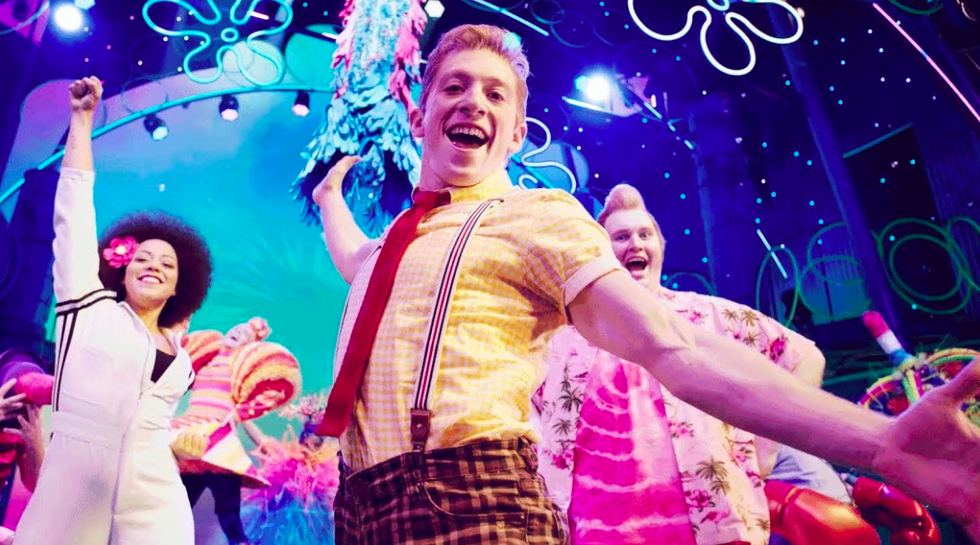 Nickelodeon
And oh God, look what they did to Mr. Krabs.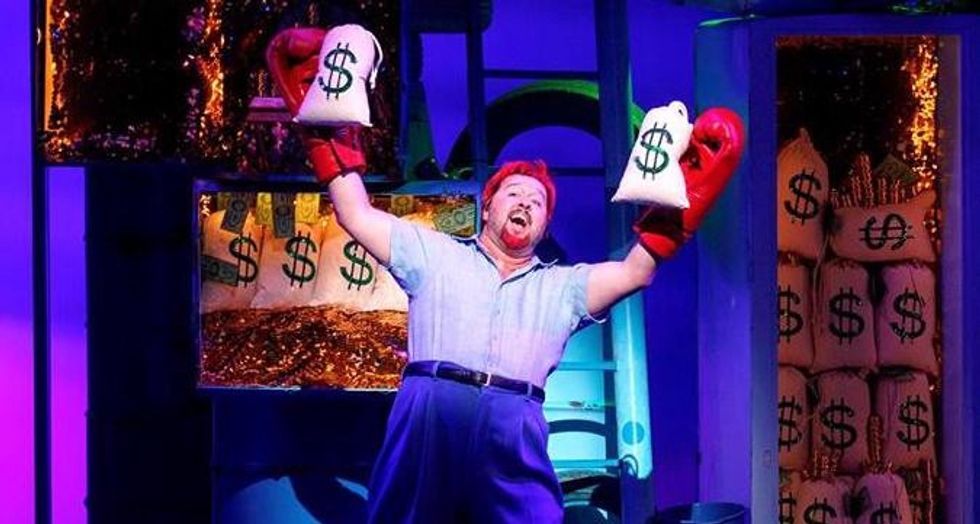 Nickelodeon
So I guess if I want more SpongeBob (of course I do) and I need to choose between loosely dressed up humans or kind of off-putting CGI but also Keanu Reeves, I'll go with the latter.
The SpongeBob Movie: Sponge on the Run comes to theaters May 22, 2020.