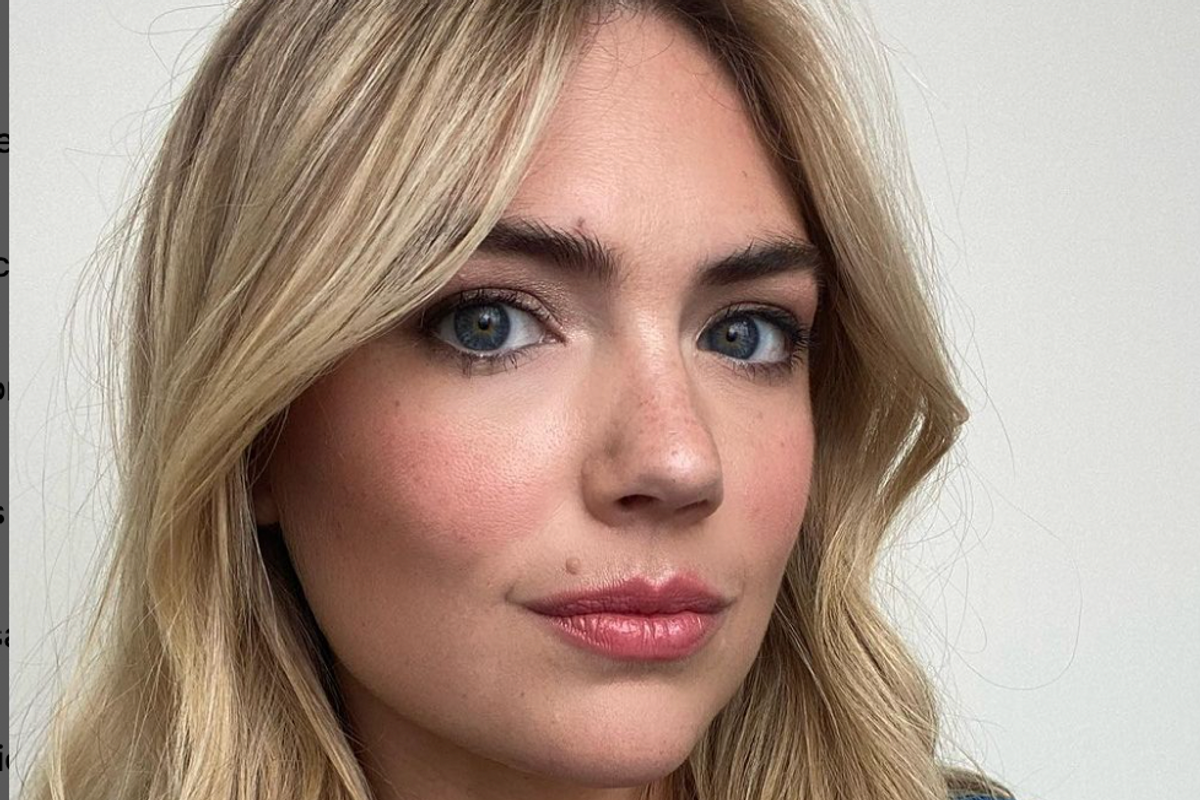 via Kate Upton on Instagram
Full Name: Katherine Elizabeth Upton
Date of Birth: June 10, 1992
Born: St. Joseph, Michigan
Occupation: Model, actress
Status: Married to Justin Verlander (2017)
Children: 1
---
She's one of today's most sought-after models and this year became a new mom. Kate Upton defines today's taste for something other than rail-thin models and takes her position as role model to heart. Seemingly down-to-earth despite her larger-than-life status, Upton is equal parts girl next door and sex symbol. Whether she's rockin' a bikini on the pages of Sports Illustrated or rocking her newborn to sleep, the Michigan native does it beautifully. Here's more about the model/actress and why fans are head-over-heels for the 5'10" stunner.
Posing Perfectly
Upton is best known for her modeling work. Her gigs are some of the grandest and her face (and figure) have been splashed across the pages of countless magazines. From Guess to Victoria's Secret to David Yurman, the biggest brands choose Upton to represent their goods. As for magazines? Flip through the pages of Vogue, GQ, Cosmopolitan, Glamour, Elle, and others and you're sure to find Upton staring back at you. And the Sports Illustrated SwimsuitIssue catapulted Upton into the stratosphere when she was featured in 2011, '12, '13, and '17. A three-time cover model for the mag, Upton's look evidently sells.
Movie Star
Seeing Upton on screen may be even more exciting than photos alone. Catch her in films including Tower Heist, The Other Woman, The Layover, and Wild Man. Good looks paired with a knack for acting is silver screen gold. Look out Cameron!

Playing the Field
Upton is married to baseball player Justin Verlander. They wed in 2017 and earlier this year announced they were expecting. The couple had a baby girl in November '18.
---
Melissa A. Kay is a New York-based writer, editor, and content strategist. Follow her work on Popdust as well as sites including TopDust, Chase Bank, P&G, Understood.org, The Richest, GearBrain, The Journiest, Bella, TrueSelf, Better Homes & Gardens, AMC Daycare, and more.
---
POP⚡DUST | Read More...
Jennifer Lopez - All you need to know

Lindsay Lohan - All you need to know