TV
This article contains spoilers for Hulu's "Looking for Alaska."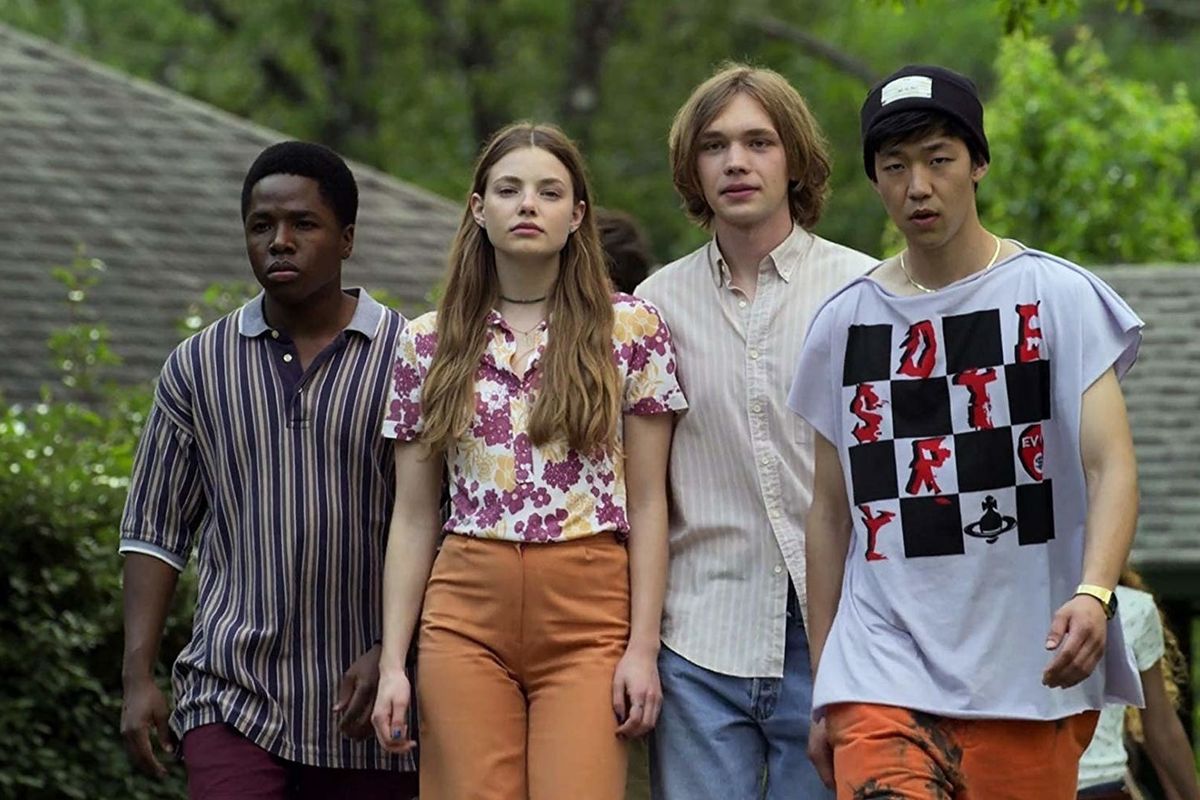 Hulu
After more than a decade in developmental hell, John Green's 2005 novel Looking for Alaska has finally been adapted for television, having premiered on Hulu Oct. 18.

Set in 2005, Looking for Alaska tells the story of Miles "Pudge" Halter (Charlie Plummer), a high school junior obsessed with famous last words, who transfers to Culver Creek Academy from Orlando, Florida. At his new school, Miles begins to come out of his shell thanks to his roommate, Chip "The Colonel" Martin (Denny Love), and friend Takumi Hikohito (Jay Lee). However, it's the mysterious and passionate Alaska Young (Kristine Froseth) who captures Miles' affection.
The eight-episode Hulu series is quite good. It's a sincere, heartfelt, and tragic adaptation of the award-winning novel, and it's a quality throwback to the successful teen dramas of the mid-2000s. A lot of the show's success can be credited to the creator, Josh Schwartz, and his creative and producing partner, Stephanie Savage. Schwartz and Savage are the team behind iconic teen shows like The O.C. and Gossip Girl.
Looking for Alaska: Trailer (Official) • A Hulu Original www.youtube.com
But just like with the The O.C., the music featured on Looking for Alaska is arguably better than the show itself. While working on The O.C., Schwartz and music supervisor Alexandra Patsavas perfectly crafted an indie pop/rock soundtrack that featured up-and-coming bands like Death Cab For Cutie, Modest Mouse, and The Killers. Schwartz and Patsavas reunited on Looking for Alaska to curate a nostalgic and eclectic playlist featuring throwbacks from The Strokes, Bloc Party, 50 Cent, and Gorillaz.
1. The Killers, "All These Things I've Done"
1 / 5
The song is used in the first episode as Miles leaves Florida for an unknown future at Culver Creek Academy. More importantly, it's the song playing when Miles gets his first glimpse of his eventual crush, Alaska.
Listen to the entire Looking for Alaska soundtrack on Spotify.

Looking for Alaska (Music from the Original Series)