Frontpage Popular News
Shopping Sustainable Saves Big: How Lucy & Yak Sets The Bar High For Sustainable Clothing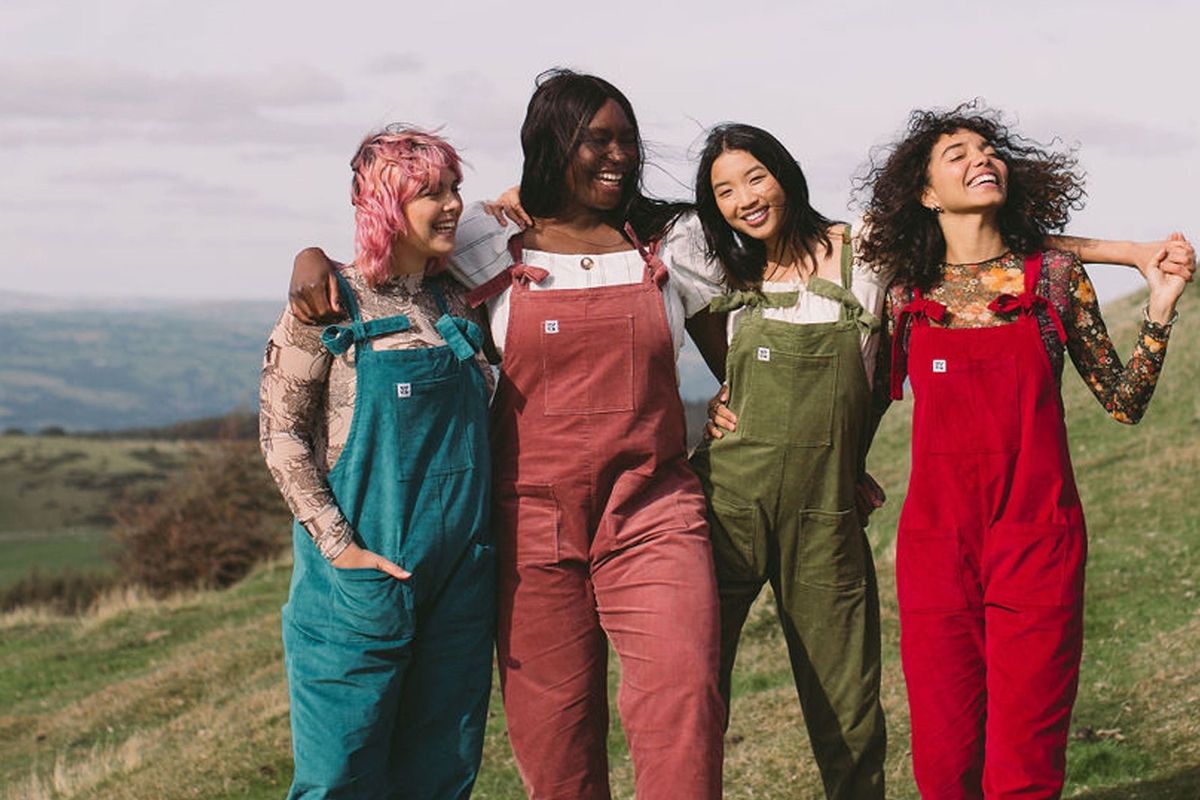 Lucy & Yak
We are living in an era where we have given up quality of clothing for a major discount. For fast fashion brands, the main goal is to schill as many trending clothing items to as many people as possible. The entire process is unsustainable, unethical, and incredibly bad for the environment.
While you're receiving a massive discount by shopping fast fashion, you're going to have to replenish your closet much more often. There's a reason these clothes are so cheap… most of them are ill-fitting and often come apart. Those "deals" really are truly too good to be true.
And I must admit, I'm not perfect. I have fallen victim to the glitz and glamor of buying fast fashion. I mean, what's more satisfying than getting 15 items for $200 or less? When there's a constant 20% off your purchase code, it's so hard to say no.
But then the package arrives and you realize nothing looks like it does online. The material is visibly cheap, with leather resembling a garbage bag and scratchy, thin sweaters that aren't the same color as the product photo. You're lucky if half of your order is acceptable to wear out of the house.
Recently, I've been trying to be a more sustainable shopper. It not only helps the environment, but it saves me money in the long run.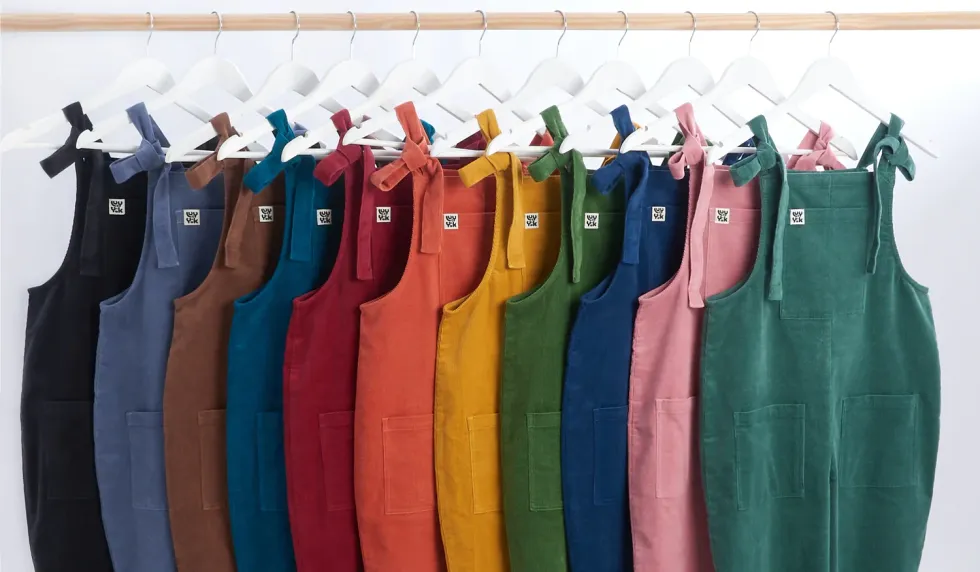 Lucy & Yak
Shopping sustainably can look different for everyone in every budget: going to thrift stores and consignment shops, buying sustainably-made clothing with recycled materials, and watching what brands are taking steps to mitigate their carbon footprint and overall waste.
While fast fashion clothes thrive on landfills, harmful materials, and often toxic conditions, sustainable brands ensure they are taking all steps to minimize their impact on the environment. Their clothing also lasts much longer, meaning you'll have these pieces for years to come.
If I don't have to replenish my closet every six months, then I'm saving at least a few hundred dollars. So, I wanted to find a brand that was both affordable and sustainable. After trying Lucy & Yak, I knew I had found the right place.
The brand started by selling pre-owned clothes on a beach in New Zealand in adorable handmade pouches. The handmade pouch, by the way, is one of my favorite parts of the purchase. It makes storing the clothes easy, and they don't wrinkle or tarnish as easily if they're secured in there. Also, it makes the perfect makeup bag for summer traveling.
Now that I have this handmade bag, it makes the jumpsuit even easier to pack away for the weekend. It keeps my clothes dry and safe, away from wrinkles and potentially wet bathing suits.
They specialized in the Dungaree, a more sophisticated take on the overall often made from cloth and not denim. Their fabrics are organic, which prioritizes your comfort, and come in funky prints that are perfect for the beach in the summer.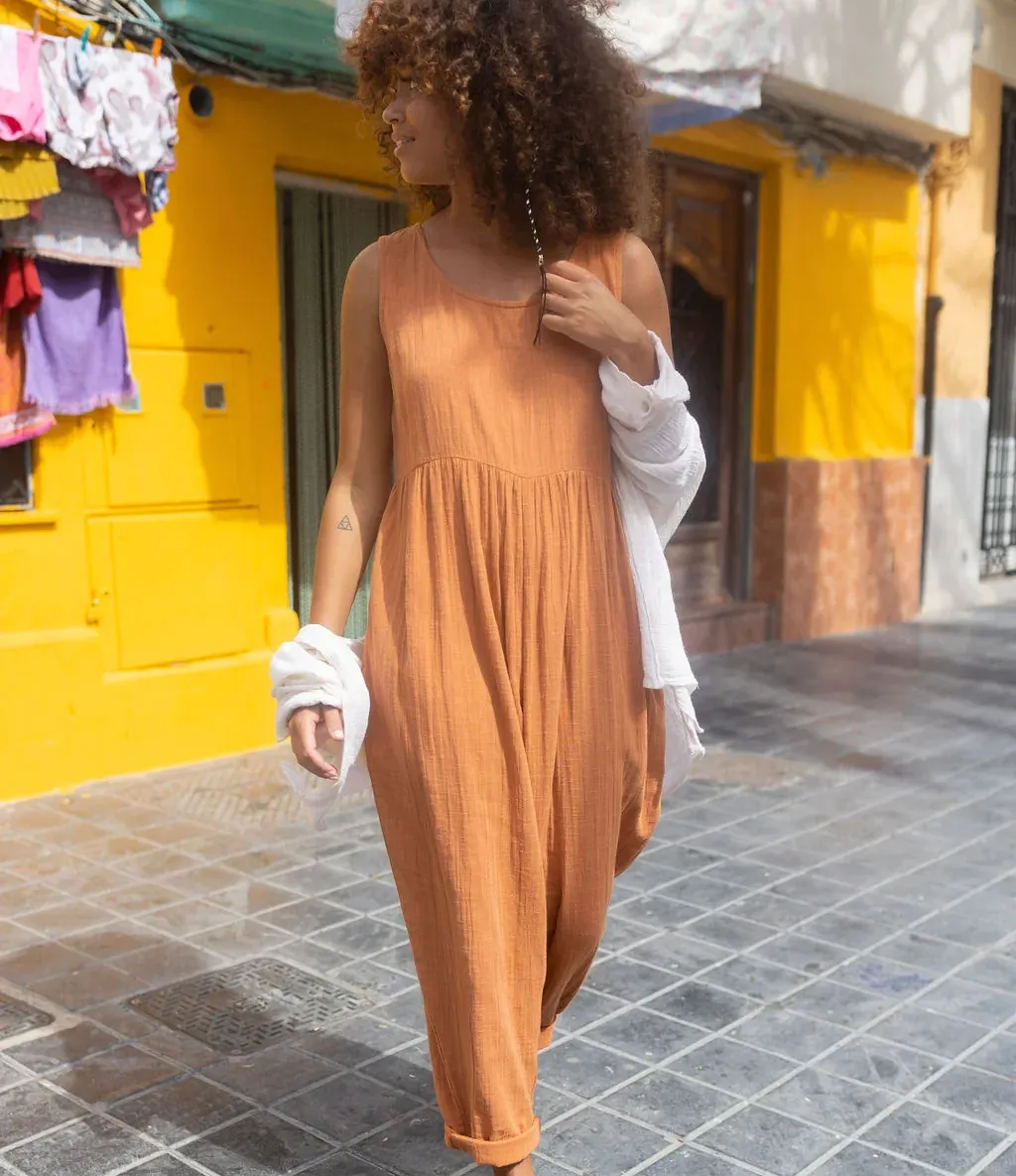 Lucy & Yak
I chose The Bowie Jumpsuit in Terracotta, the material is light and gauzy which makes it perfect for the summer. I imagined it on beaches as a coverup, going out to dinner, or even at work with a white t-shirt underneath. It would pair well with heels or sneakers, so I knew I couldn't go wrong with such a versatile piece.
But that's the thing with Lucy & Yak…all of their clothing is versatile. It's part of the reason shopping sustainably saves you money: you'll get a lot of wear out of these clothes, and they're multi-functional.
While I'm all for saving money, I'd recommend looking out for sales at sustainable brands rather than heading to a fast fashion website. It'll be worth your time and money to put a little extra research in your clothing.
Plus, Lucy & Yak has 10% off your first purchase so you can get a discount!