MUSIC
The Houston rapper's breakout project has been a long time coming, and her technical prowess and powerful charisma make Fever a fun and invigorating showcase of her talent.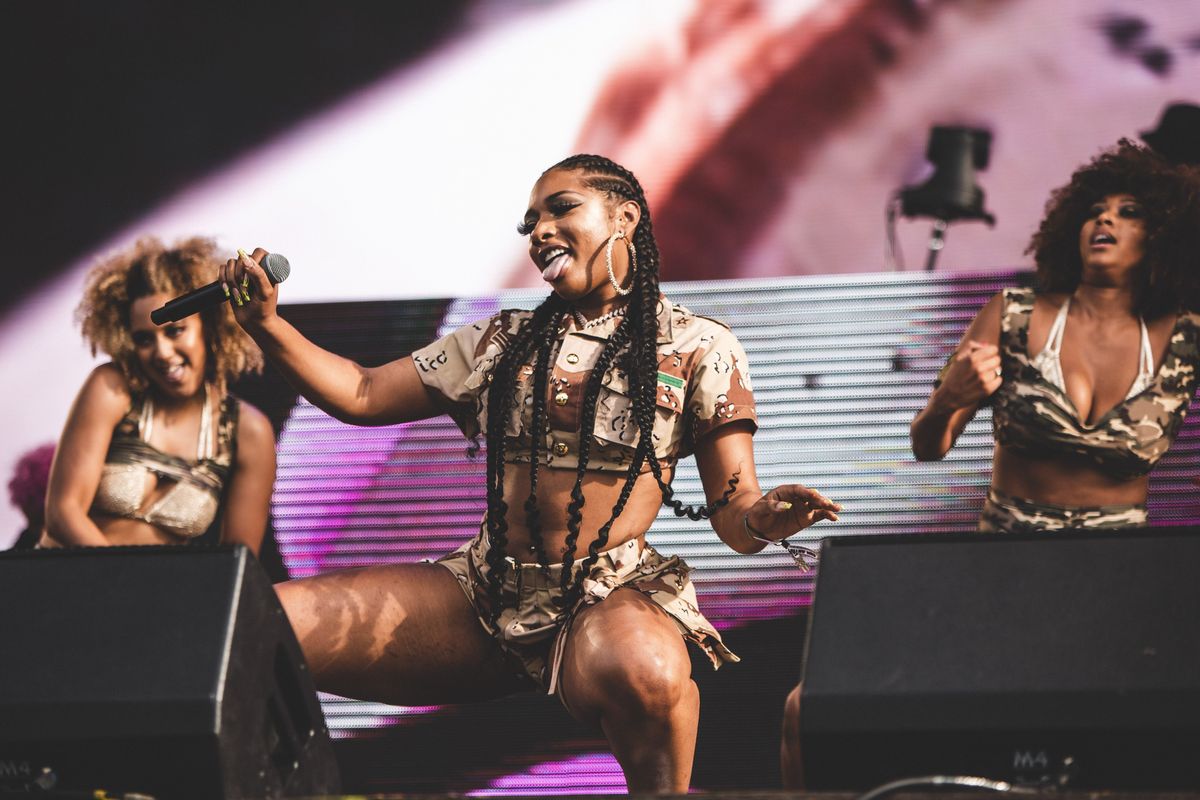 Sage Pacetti
Megan Thee Stallion's rise has been thrilling to watch.
The Houston rapper released three rollicking mixtapes, Rich Ratchet, Make It Hot, and Tina Snow, in the span of three years, gaining notoriety for her prodigious flow and charisma. She's been dropping freestyles all of 2019, spitting gems for the likes of DJ QuinnRaynor and Fire in the Booth. She's cultivated a devoted fanbase who rally to her raunchy bars and assertive performance. And now she's released Fever, her newest project, and it feels like a prophecy has been fulfilled. Fever is meant for shaking the walls of a house party with relentless trap beats and Megan's commanding voice.
It's fun to hear just how much Megan is in control on Fever. It's an admirably functional mixtape, bottling her appeal into a tight forty minutes that showcases the best parts of her Hot Girl Meg persona. She's credited with writing every song on the album, and you can hear that authorship in every rhyme that rolls off her tongue. She's unbothered on "Realer," coolly flexing on "Cash Shit," and ferociously sneering on "W.A.B." Megan mixes her sexual agency and her burgeoning success as proof of her own power, charging up her fearless performance with a natural ease. Her technical prowess fuels that presence, her bars taking flight over the dynamic production, especially on her tracks with producer LilJuMadeDaBeat. There's a disarming and genuine sweetness on the loving "Best You Ever Had" and "Bring Drank," while "Shake That" and "Ratchet" are the standouts on the second half of a track list dominated by bass-heavy club bangers. And Megan still manages to inject moments of wild levity, with priceless Spongebob references on "Running Up Freestyle" and on "Simon Says," as she narrates her and her posse robbing an unsuspecting male. DaBaby and Juicy J do what they can on their features, bringing their own nastiness, but they can't match Megan's raw star power. It's never anything less than her show.
At this point in her still-young career, a project doesn't need to be more than what it is, and Fever is delirious fun. It's Megan making the argument that her style — uncompromisingly hard and arrestingly confident — deserves to take up room in the modern rap landscape. It's the soundtrack to a summer of putting trifling men in their place and conquering the dance floor. "When you hear my fucking name / Know they speaking on a champ," she raps on "Pimpin," punching out space for herself with the force of a speeding train. Megan Thee Stallion's arrival is undeniable. Miss it at your own risk.
Fever