Frontpage Popular News
Pornography, Progressives, and Pushing Party Lines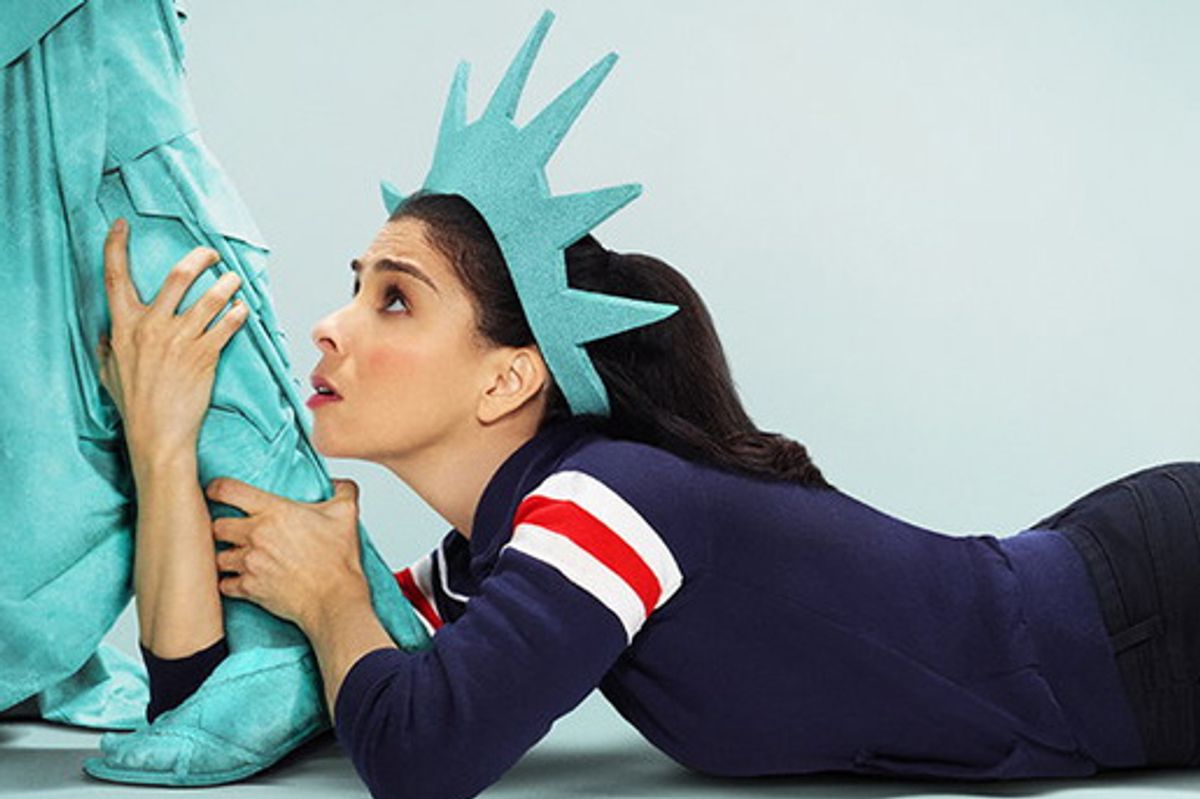 Does America Love Sarah Silverman Back?
Sarah Silverman's 'I Love You America' confuses Liberals and challenges conservatives…in a good way. Silverman certainly fills a giant "female" hole (Sarah would appreciate the pun) in late night talk shows since the departure of Chelsea Handler. Now that Handler is gone Silverman is the last woman standing with respect to late night streaming talk shows and aside from Samantha Bee, is one of the few females left, occupying late night talk shows. Sarah makes sure she states the obvious in the sense that she knows she is Jewish liberal woman and she realizes both conservatives and liberals may find some of her humor hard to swallow (again, that one's for you Sarah). She calms her audience by having a sidekick she calls Mathers (AKA, the white man at the desk) and asks the camera to pan over to him every time she talks about something she knows might be uncomfortable for her audience.
So for instance, when she shows fully naked audience members, discusses pornography or wax poetic on her really detailed sexual fantasies, and sexually repressed individuals like myself start to get uncomfortable, she pans over to Mathers. Here, audience's blood pressure is restored to normal because we switch focus to Mathers, you know… just a harmless white guy at a desk. It's a cute little bit, like when Letterman would cut to Paul Shaffer except with a political punch because she is acknowledging just how hard it is still is for Americans to listen to a woman, a Jewish woman, talk about… well anything really but particularly anything political.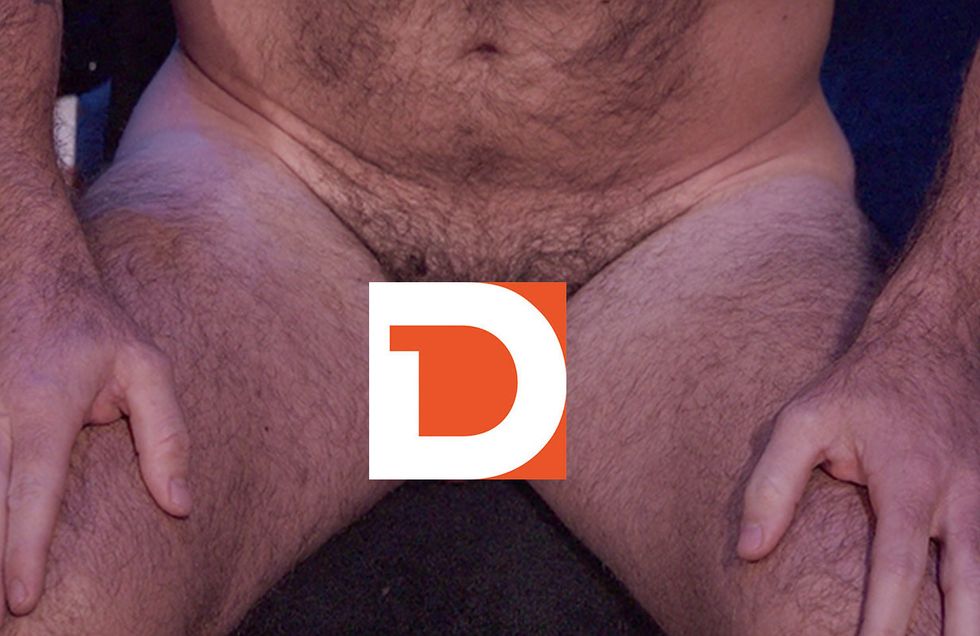 https://decider.com/2017/10/13/sarah-silverman-i-l...

Several of the segments focused on what I might call, people who were 'saved,' changed, came to their senses, so to speak. Silverman had guests on her show that were former white supremacists like Megan Phelps-Roper and Christian Piccolini. While of course these guests made liberals like me feel warm, fuzzy, and hopeful, I couldn't help but assume that any conservatives watching the show were puking in their mouths. Not that I was hoping for another show geared towards conservatives, G-d knows I wouldn't watch. I suppose I just had some liberal guilt on these segments since in my head I was cheering, "See! Things can change! People can be more like me!" Which I suppose is not the final endpoint on the road towards finding a middle ground with conservatives …or is it? Hmmm
Silverman hits a home run as soon as her monologues dive deep into her own self-conflicting, morally questionable, personal, yet highly relatable ubiquitous dilemmas. She hits the #metoo movement nail on the head when she addresses her friend and esteemed colleague Louie C.K. in saying "I love Louie. But Louie did these things." She says much more about this incident but the reason this one line is so powerful is because women don't get to choose to only associate with "good guys" or guys who haven't failed women on the sexual front. In fact, myself included, I don't think I know a woman who doesn't love a man who has royally F'ed up sexually. I don't mean rapists per say, but I do mean everything else that falls short of that. Sexual misconduct, sexual coercion, making sexist comments, being friends with a "buddy" who is sexually inappropriate, buying sex from women at risk (not the cool feminist sex workers that have unions), ect…
What Sarah is helping the world understand is that this sexual misconduct is not just about individual perpetrators; it's about our culture that we love but also that "does these things." Just like people of color don't get to decide to only associate with "woke" white people, women don't get to associate with only woke men. Just as white women can mean well, can be trying so hard…we can still get it wrong. What seems obvious to most women, is still not obvious to white men because they have an entire dominant misogynist culture validating them over and over and over.
What's so great about Sarah is her willingness to live in conflict. In one of her monologues she jokes at the ridiculousness of being on the road with a fellow comedian and he tells her to "have a kid! It's easy!" and her response is something like "Really!? Is it? Who's with your kid while your on this tour you fucking d&*@?" That's not the part that's in conflict though. She goes on to say that she would love to have a kid if she found a partner who wanted to stay home and raise it...but then goes on to say something like "but I am not attracted to those p*&%*s." This part is brilliant because Sarah is naming the hypocrisies that so many progressives live with. So many of us are liberal, live in a non-conforming, non-gender binary world… and yet, at the end of the day, many of us still crave some pretty stereotypical gender roles. It's not necessarily good, but we don't have to pretend these hypocritical desires for conformity don't exist, Sarah doesn't.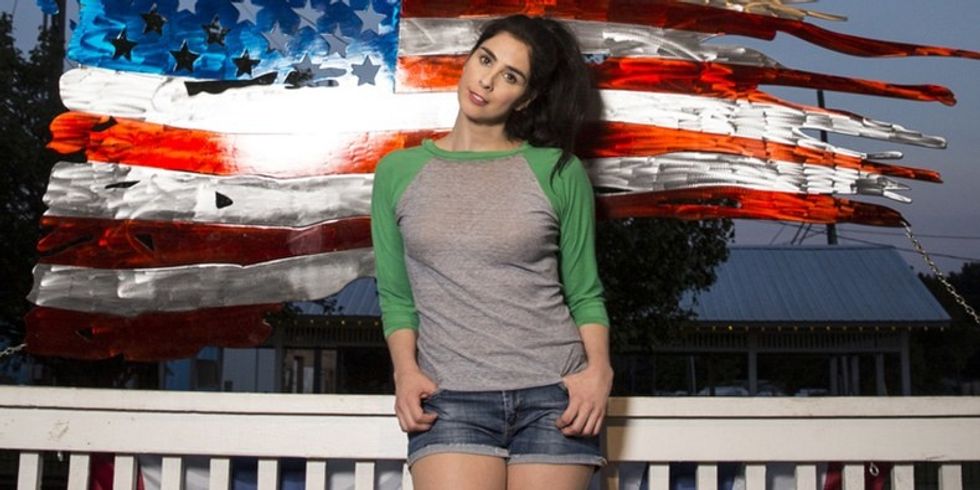 The show is worth watching because it will make you cringe a bit. Her discussion of her own particular pornography preferences is enough to make a Bernie Sanders supporter or a Trump lover sweat and turn a little red. In her own weird way, it's her ability to make us all equally uncomfortable that brings us all together. We can all agree. Sarah Silverman is BEYOND…and our country needs her voice now more then ever.
---
By Rachel Hall, Rachel has a Masters in Cultural Gender Studies, and a BA in Communication & Culture, is a Certified Life Coach, and can often be found hiding in her laundry room from her two children. More about her on her website.
---
POP⚡ DUST | Read More…
---