Frontpage Popular News
Stacey Ryan's New EP "I Don't Know What Love Is"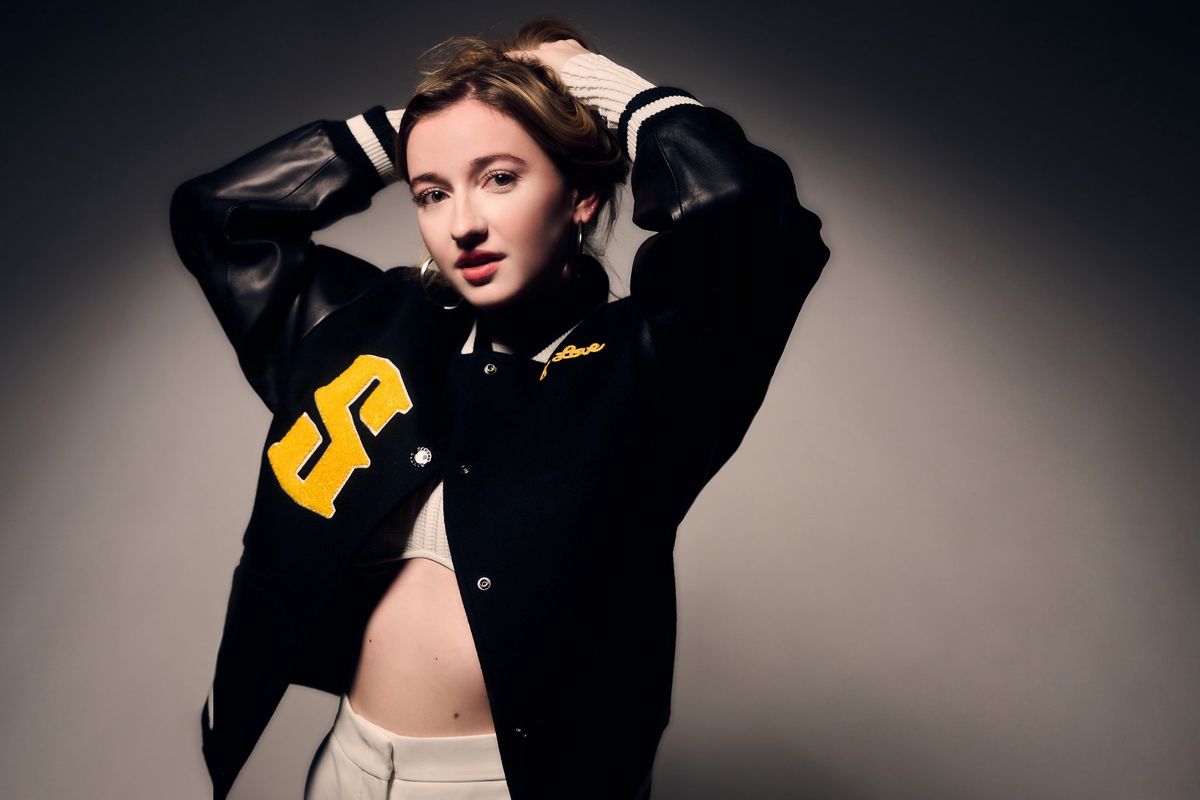 Island Records / Stacey Ryan
Stacey Ryan has the unbelievable gift to blend jazz and pop in a way that makes us all want to dance along. Her music makes us forget that there even is a line between jazz and pop, fusing the two seamlessly to create a perfect single. We've seen her do it before with tracks like "Don't Text Me When You're Drunk" or "Fall In Love Alone," but she's back with a full EP's worth of music now.
---
Her debut EP, I Don't Know What Love Is, has her classic sound throughout each and every track. With her two hit singles, which both have almost 400 million streams, the EP is an instant hit. Stacey Ryan shows her talent through songwriting and displaying her strong, unique vocals to create a masterpiece. It's a refreshing genre-bending body of work that deserves all of the respect it gets. You can stream here:
Stacey Ryan has amassed popularity across all social media platforms, especially TikTok where she hosts 1.5 million followers. She posts snippets of her music, letting her fans have an inside look on her writing process and her personal life. She's both relatable and yet other-worldly, her musical ability shining above others.
For her new EP, Stacey Ryan spoke exclusively with Popdust to give everyone an inside look on creating it!
Congratulations on your EP, I Don't Know What Love Is, out April 7! Did you find your songs creating an overall theme when you put them together for the record?
We actually chose the songs based on the ones we liked the most! But after taking some time to think about the songs and my friend recommending the name I Don't Know What Love Is, we realized there was a common thread through the songs. There isn't a typical love song and they're more about different kinds of relationships (toxic love, self love, unrequited love). And I'm still navigating my emotions and feelings in real life so the name rings true!
What was your favorite part of creating the EP? Do you have any favorite tracks?
The whole process was amazing from co-writing songs for the first time, to recording final vocals at the iconic Henson studio. My favorite track is definitely Over Tonight. I just think it's a complex yet simple song and the instrumentation and arrangement is so cool and unique!
You have such unique vocals that blend both pop and jazz so smoothly…what kind of artists have inspired you, vocally and with their lyrics, throughout your music career so far?
I've been influenced by so many people over my life that it would be hard to name them all here. A couple that I can think of are Carole King, Ella Fitzgerald, Brandy, Earth Wind and Fire, Al Jarreau and so many more!
You recently appeared on The Late Late Show with James Corden to perform "Fall In Love Alone" and killed it! Even more impressive was that you played the keyboard the entire time…is it difficult to multitask with playing and performing?
I've been playing piano since I was very young, so I'm pretty comfortable doing it while singing. I think the hard part is to remember to move your body and feel the music and not get too caught up in the instrument.
Your hit singles "Don't Text Me When You're Drunk" and "Fall In Love Alone" have gathered support across all social media platforms…what was the inspiration behind these songs?
Real life situations! I wrote Fall In Love Alone about not being able to tell a boy I liked him and Don't Text Me When You're Drunk about a guy that did exactly that lol.
You're currently on tour…what's your favorite part about performing live?
I love being able to connect with audiences, most of whom have never heard of me or heard my music. It gives a chance for people to discover me and hopefully relate to my lyrics!
What's next for you in 2023?
We are already working on my first album and I'm playing a lot of festivals this summer! It's going to be an amazing year:)