CULTURE
What Your Silly Little Drink Says About You
Cold bevs to get you through the hot months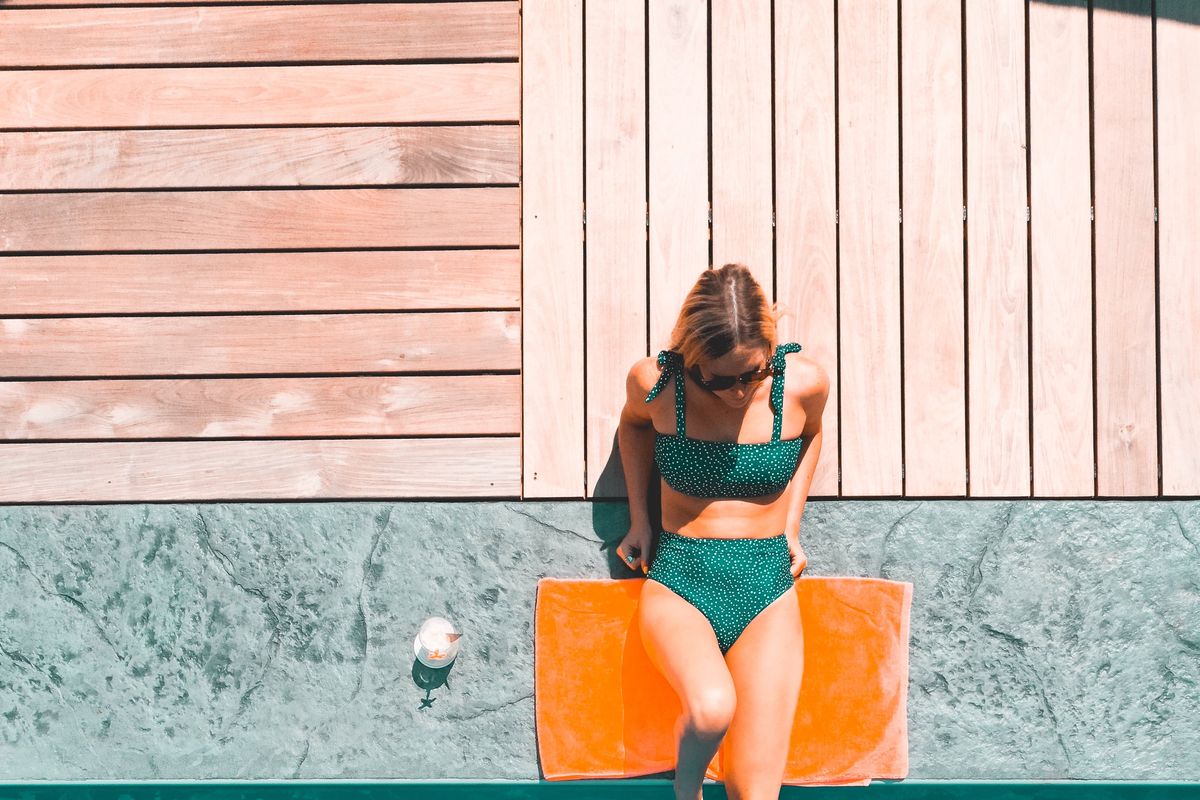 For no particular rhyme or reason, there are certain silly little lifestyle traits that just scream summer to me. Some are obvious: backyard barbecues, beach days, al fresco dining. But there's something about the little moments of summer that I cherish.
---
For example, nothing beats the feeling of a hot shower after a long, summer day. Or that first bite of perfectly ripe summer fruit. And maybe even better: that first sip of an icy, refreshing beverage.
Whether it's a sparkling soda or a fun cocktail, summer is for sipping. If I don't have a beverage in hand, there's something wrong.
When running errands, I'm obviously (and somewhat obnoxiously) shaking a sugary Starbucks iced treat. On my midday hot girl walks, I'm sipping an iced matcha to keep me focused. At dinner, it's whatever the cocktail of the summer is. At lunch, it's a crisp Mexican coke. At breakfast, I look forward to nothing more than my cold brew.
Maybe it's middle school trauma — did you even grow up in New York if people didn't roast you for having "no bev" with your lunch — and the unhealthy number of Arizona Iced Teas I ingested with every meal as a kid, but I'm a certified beverage girl.
It sounds small, and maybe even a little silly, but to me, having a little drink as a treat is one of the best ways to romanticize my life and add some fun to my day.
Now that summer is here, I'm stocking up on all my favorite beverages. Needless to say: #OrganizationTok will be seeing me when it comes time to arrange all these different drinks in my fridge.
Looking for your drink of the summer? There's one for every time of day, every type of person, and every summer occasion. Here are some of my favorites:
All products featured are independently selected by our editors. Things you buy through our links may earn us a commission.
Polar Brew Cold Brew Concentrate
Craving a cold coffee in the morning? Don't want to brew a hot cup and wait for it to cool down? Enter: this delicious cold brew concentrate. Just add water, ice, and you're done. A yummy morning bev in literally 10 seconds. Bonus tip: enjoy it with the signature chalice.
Pop and Bottle Matcha Oat Latte
I love a matcha latte, but I don't have the time and energy to make a matcha from scratch every morning. I appreciate the TikTok girlies showing off their matcha routines — but I'm not built for that. This Pop and Bottle canned matcha is made of premium matcha and tastes like coffee shop lattes without breaking the bank.
Happy Being Antioxidant Tea
Craving the antioxidants of a berry smoothie without the heaviness of one? Happy Being makes antioxidant-rich teas that are perfect for summer. These nutrient-dense organic white teas are flavored with a splash of fruit juice. Plus they improve immunity, reduce inflammation, and boost gut health. Stock up on all three flavors: blueberry, cucumber mint, and peach rose.
Arva Spritz
From the mind of interior design icon Abi Marvel, Arva Spritz is fittingly the social drink of the summer. Perfect for mixers, cocktails, or as it is, it's a drink that will look good in your bar cart and impress all your guests.
De La Calle Mexican Tepache
De La Calle is the first brand to bring pineapple-based Mexican tepache to the U.S. Pineapple for the summer? Yes, please. This fermented Mexican classic is flavorful, refreshing, and better for you than most summer drinks! De La Calle Tepache is low in sugar, great for gut health, and available in exciting flavors such as Watermelon Jalapeño, Grapefruit Lime, Ginger Manzana, Picante Mango Chili, Tradicional Pineapple Spice, and more!
Olipop Probiotic Soda
Probiotic sodas are a dime a dozen, but none have the range that Olipop does. With full-bodied flavor, they don't taste artificial or too "healthy." Olipops are like drinking your favorite soda while taking care of your gut health. My favorite summer flavors are Orange Creamsicle and Cherry Vanilla because they remind me of dessert flavors I can enjoy any time of day.
FULWater Sparkling Spirulina Water
Ever wonder what makes those trendy drinks blue? It's blue spirulina! Besides being an aesthetically pleasing addition to your beverage, spirulina is a superfood that contains a ton of fiber and protein. Get your fix with FULWater, a sparkling water infused with spirula to fuel and detox your body.