MUSIC
Back are the days of 1990's double side singles, at least for Mountain Man's ASM in her latest solo project
ASM has announced her debut double A-side single, Fantasy Boyfriend, which will be released on July 24, 2018 via Psychic Hotline.
There's a patience in the little things. The arc of sticky summers brimming and eventually cooling, grasses overgrowing before being cut to stubs, creeks rushing to an eventual trickle, night skies growing darker before dawn breaks. In stillness and in presence, these archetypes pervade our experience and teach us lessons as old as time and reflexive in every organism's makeup. This clarity is present in every note of " Gem" and "Grasses," the two songs that comprise Fantasy Boyfriend. Starting small on a creaky old guitar, a single voice in the air, these meditations were brought to life by Sauser-Monnig over the winter in a tiny house at the center of a creative commune. It's a compass set, an intention stated, a window flung open to let the summer air in -- buoyant, resilient, golden.
When off of the flower farm and out of the weaving house, the NC-based Sauser-Monnig has spent time in recent years touring with Feist and recording with artists including Sylvan Esso ('Echo Mountain Sessions'), Hiss Golden Messenger, and Tift Merritt.
ASM will perform next at the Cat's Cradle in Carrboro, NC on August 8th, with more shows to be announced soon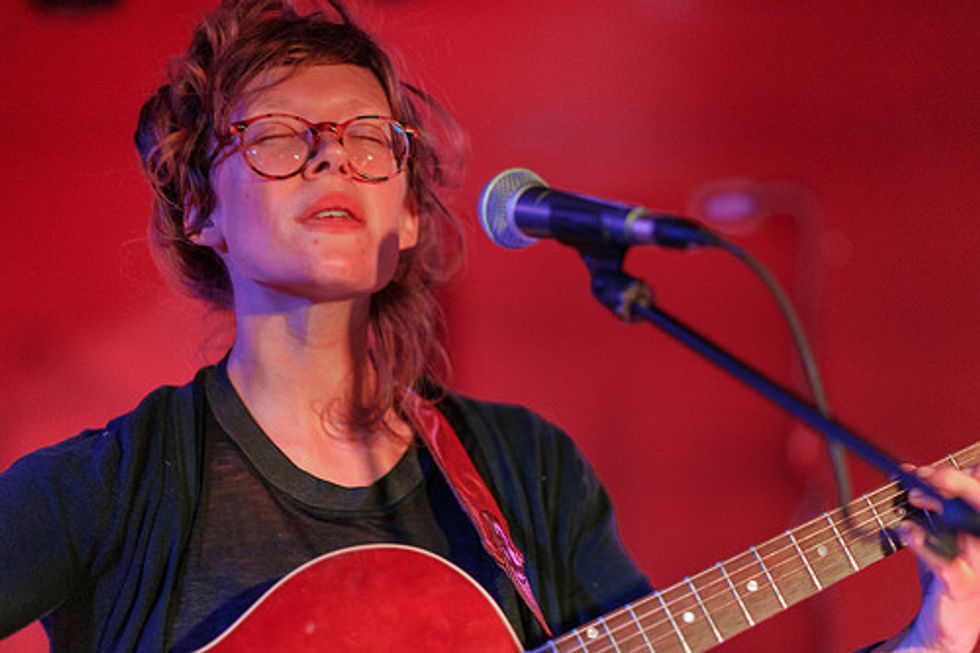 Matt Condon
---
POP⚡DUST | Read More…

Scruffy Pearls Brings us Soul-Pop Sweetness
Chris Jobe gives us some "Love in the Morning"