Just when we're getting used to pierced septums, model/actress/It GIrl Cara Delegingne has upped the ante by showing up in London for the Chanel Exhibition party with a stunning ring in her bottom lip.
She was photographed with the same lip-ring on several occasions, indicating to most viewers that it was going to be a permanent part of her look, much like FKA Twigs and her nose ring.
On a subsequent night, however, Cara was seen wearing a double lip-ring that some took as proof the adornments were temporary.
Us magazine believes the lip-rings are removable cuffs like this one by Established Jewelry ($800 and up.)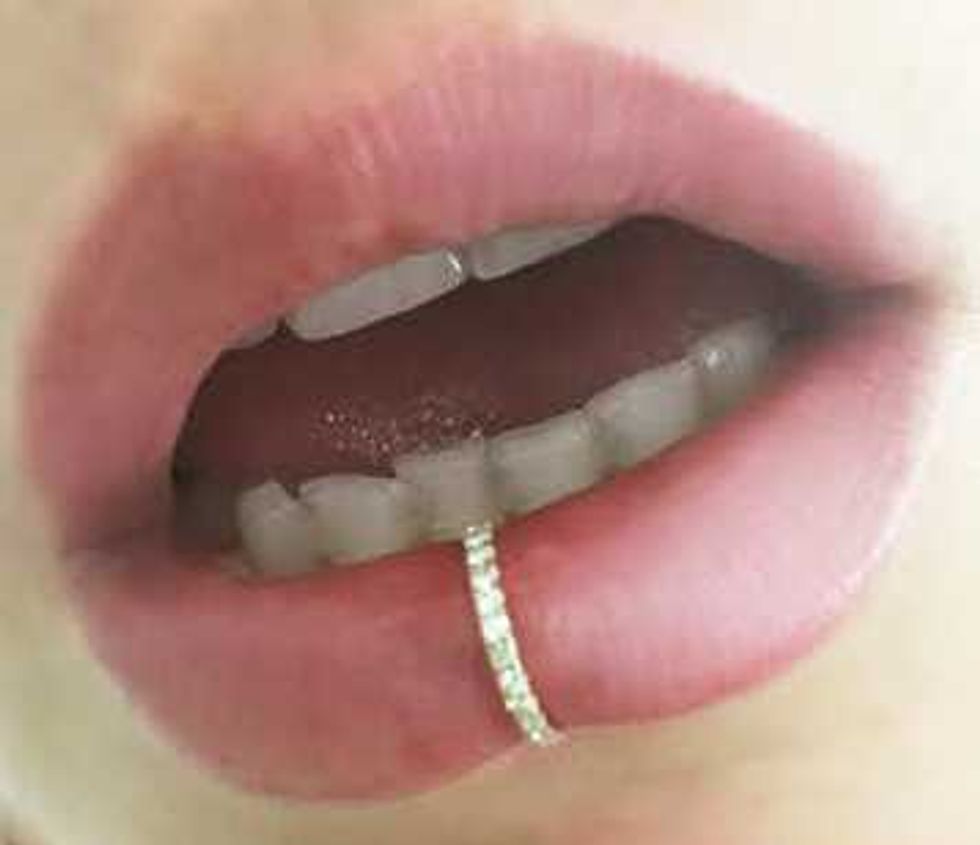 Did Cara get her lip pierced or not, millions of girls want to know. The fate of all those lips hangs in the balance until Cara or one of her BFF's decides to clear up the mystery.
Meanwhile, Cara has opened up about other aspects of her life in an interview with Rupert Everett. She talked candidly about her struggle with depression, and how yoga has helped to keep her grounded.
Get ready to fall in love with Cara even harder, if that is  possible.