Popdust Presents
From 'The Land Down Under,' the pop newcomer offers up inspired, quirky songwriting.
CXLOE will show you her true worth.
September 19, 2018 | CXLOE is not necessarily anti-establishment, but her brand of pop is dipped in dyes of alternative music, playing with expectations of rhythms and vibes. And it's always soaring, as you'll witness with her new single "Show You," which bends around a quirky Sigrid-like vivacity and a Felicity kind of height-defying sensibility.
Of course, she certainly can compete with the likes of Sara Bareilles, Julia Michaels and Tove Lo, while also make her own kind of off-beat, left-of-center moves. "I saw in you / A light that read 'go', uh huh / So I followed you / But your body read 'no,' so stop," she acknowledges, before extending a full-stop proposal. "Am I being clear? / I could show you if you want / 'Cause I want what you got."
On the pre-chorus, climbing between the cracks of synths and building that unhinged tension. "Don't be polite, on your side / Not making moves / Say you can't tell my vibe but I'm holding on tight," she sputters, situating his lack of assertiveness against her more aggressive nature. "Come over tonight, what would you do? / Can't read my vibe, are you gonna make your move? / I can show you, if you like." Already, the song is closing in on nearly three million streams, her biggest viral hit to-date.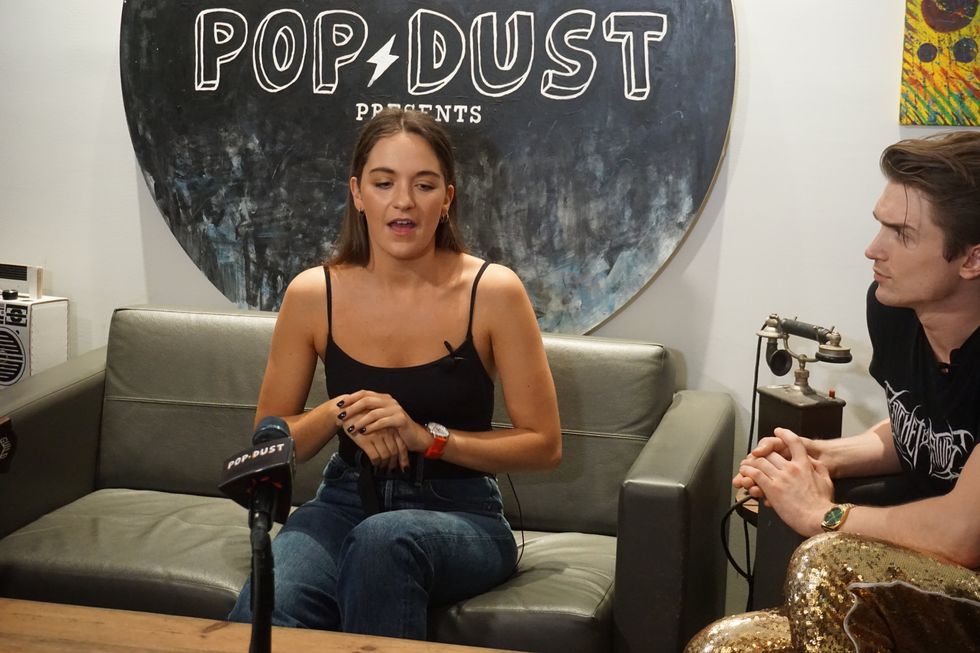 CXLOE Breaks the Mold for Pop Superstardom on Popdust Presents
During a recent promo stint, CXLOE stopped by the Popdust office to sit down with host Brent Butler. In the session, the pop upstart discussed writing anti-pop songs, bringing in "big crunchy bass" into her work, opening for Maroon 5 this coming February, navigating the music business and other topics. Watch the interview above.
Watch "Show You" | Live & Acoustic
"Show You" follows the admirable success of such pop gemstones as "Monster" and "Tough Love," which have collected a combined one million and change in Spotify streams. From the 'Land Down Under,' a native of Sydney, she braids personal insecurities, darkly-laced vulnerabilities on love, loss, and misfortunes and gleaming production. The song's accompanying visual, filmed in a basement in downtown Los Angeles, takes those uneasy feelings to the extreme.
The Studio Version
"The Jade Collective and I wanted to use lighting as the main vehicle to convey the sporadic and intense emotions behind the song. The color palette is very dark and ominous which reflects the dark and sensual thoughts behind the lyrics but also the chaotic changing colors give it a sort of playful vibe, as well," CXLOE says. "It also cuts to complete blackness a lot to symbolize the cat-and-mouse game of showing and hiding your feelings."

Watch "I Can't Have Nice Things" | Live & Acoustic
CXLOE's debut single "Tough Love" became a No. 1 hit on the Spotify Australia / New Zealand Viral Hits streaming chart, an achievement that has set an entire career in motion. The mood-stricken and satisfyingly haunted jam "was written from a place of angst and frustration. I've had this song boiling in me for a while. I have felt that my kindness gets mistaken for weakness, often leading to being underestimated and misjudged," she says in a press statement. "So in essence, when it gets tough, get tougher."
She transforms her agony into pop songs that go so against the grain, it hits you like a firestorm across the eyes. She later paired the original version of "Tough Love" with an equally electric acoustic version, of which she says, "The stripped version of this song uncovers the vulnerability behind the lyrics and transforming all angst into hurt. I wanted to reveal a different side to not only me but the meaning behind the lyrics. As an artist, that is the most exciting part – getting to show the many sides of our complicated hearts and brains."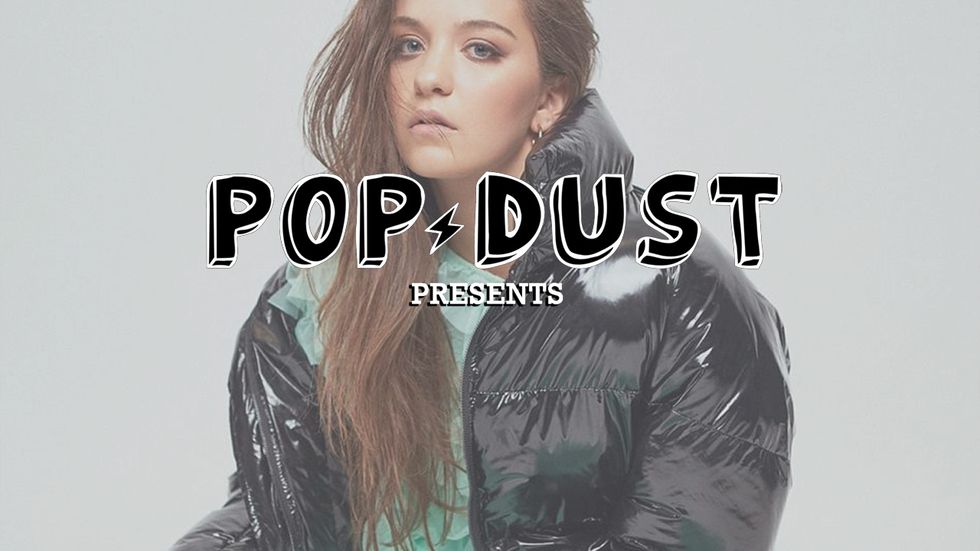 CXLOE Popdust Presents
---
Jason Scott is a freelance music journalist with bylines in B-Sides & Badlands, Billboard, PopCrush, Ladygunn, Greatist, AXS, Uproxx, Paste and many others. Follow him on Twitter.

---
POP⚡DUST | Read More…
Popdust Presents | Royal KhaoZ Blesses With Good Faith & Heart
Jackie Venson Vows 'I Will Find a Way' with New Single
Premiere | Brett Cameron Hangs Onto Dying, Flaking 'Roses in the Backseat'