CULTURE
We honestly can't tell. Can't we just #CancelBarbie?
Mattel refuses to be canceled, no matter what feminists, child psychologists, or modern consumers say.
The Barbie-manufacturer has been revamping their classic line of unrealistic dolls since 2016 when they released a Barbie Fashionista collection including three new body types: "tall," "petite," and "curvy." This year, Mattel's cashing in on female empowerment and calls for cultural diversity by releasing dolls modeled after Frida Kahlo, Rosa Parks, Sally Ride, and, as the company recently confirmed, the Day of the Dead.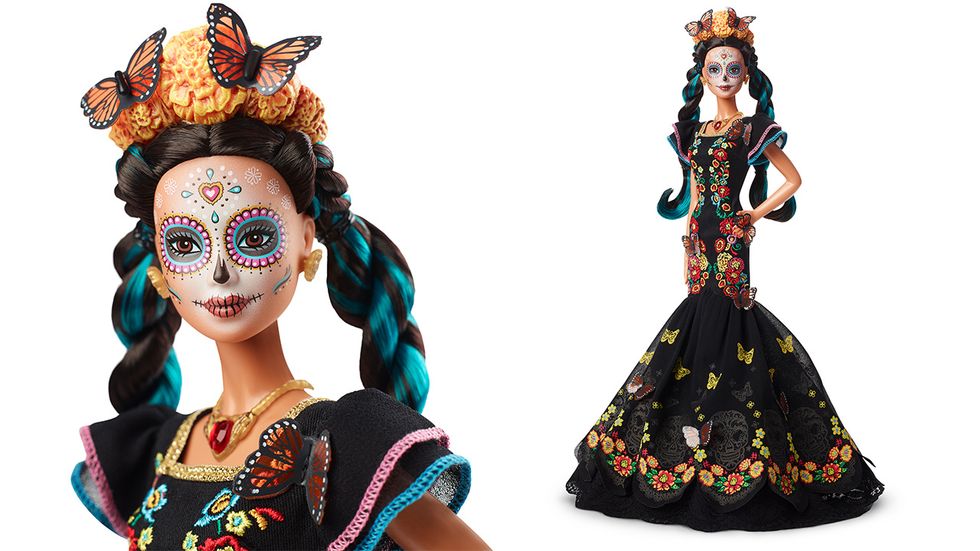 Day of the Dead BarbieKTVU
For decades, Mattel sold dangerously unrealistic body standards to American children. Barbie's real-world proportions are estimated to be 5' 9" tall and 110 lbs, with a BMI of 16.24, which is to say that fewer than 1 in 100,000 women are genetically capable of reaching that level of emaciation. So it's understandable why Mattel wants to pivot towards more diverse and inclusive bodies in the Barbie line, especially after their sales dipped in 2018, with reported losses of over $200 million.

So far, it seems to be working. Recent reports indicate that Barbie sales have reached a five-year high this year, suggesting that their new designs are catching on with modern consumers. The new designs are part of Mattel's Inspiring Women series, which is based on historical figures who made significant contributions to society. Each doll comes with educational material about each woman's contributions. Just a few weeks ago, the official Barbie Twitter account announced, "We're adding two courageous women to the #Barbie Inspiring Women Series – Civil Rights activist, Rosa Parks, and the first American woman to fly in space, Sally Ride."
More recently, the Spanish language news source EFE Agency reported on the new "Barbie Día de Muertos," due for release on September 12. The "Day of the Dead" doll is dedicated "to Mexico, its festivities, its symbols, and its people," according to the translated statement. "Her dress is long, embroidered, and frilly decorated with flowers and butterflies. The final touch is completed by a crown with the iconic monarch butterflies and the cempasuchil flower to honor, above all, the symbols and offerings of this emblematic Mexican tradition."

While some limited editions of Barbie have occasionally celebrated diverse cultures, usually reserved for a limited holiday release, Mattel is riding an unclear line between inclusivity and cultural appropriation. For instance, after Mattel released its Frida Kahlo doll last year, many people pointed out its problematic representation of the iconic Mexican artist. Kahlo's great-niece, Mara de Anda Romeo, even took the company to court over Mattel's right to use her image; she also panned how they whitewashed the doll. "I would have liked the doll to have traits more like Frida's, not this doll with light-colored eyes," Romeo told AFP News Agency.
Other responses on Twitter criticize the company for capitalizing on Latinx culture in more mainstream media, such as Amazon's Vida, Disney's Coco, and Netflix's One Day at a Time. One user posted, "We got Dia de Los Muertos Barbie but also brown girls in cages... 💀😑"
Regardless, the Day of the Dead doll is sold out at the hefty pre-order price of $75. In addition to Mattel's other Inspiring Women designs and a whopping 33 "size-inclusive" Barbie dolls released since 2016, Mattel seems to have successfully monetized female empowerment and cultural appreciation. To be honest, we'd count this as a progressive step forward if not for Mattel calling its new line "Sheroes" (because, apparently, if a hero is female, then we have to invent a new word to wrap our minds around it).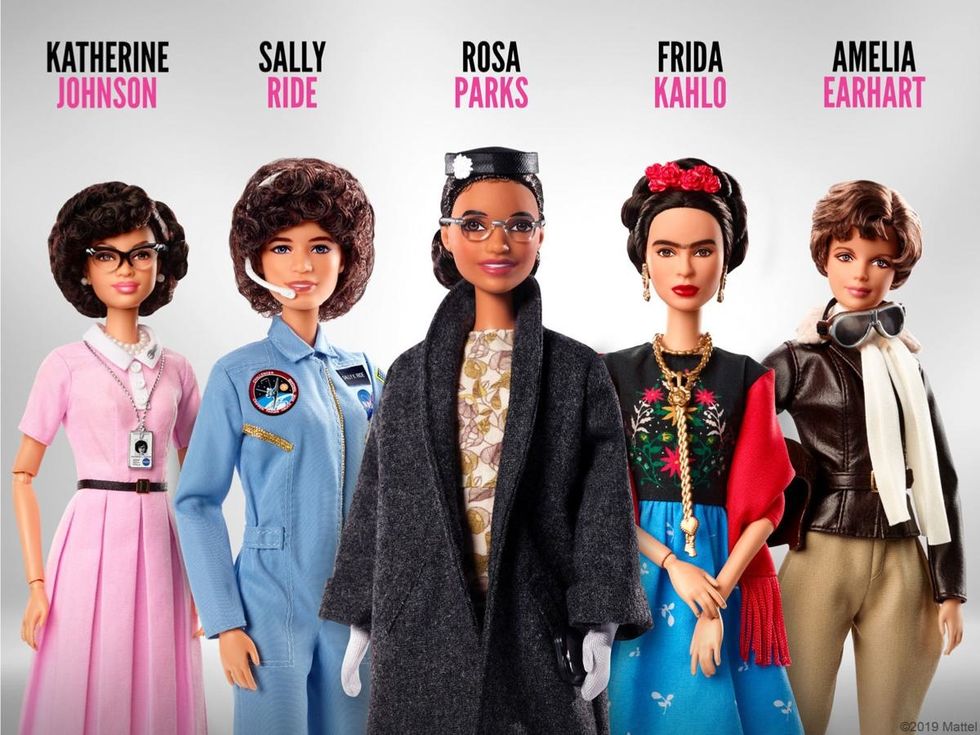 Philadelphia Tribune