Gaming
Everyone's Favorite Exploration Into Being a Queer Teen is Coming to the Popular Nintendo Console!
Deanna Pe
Oh, Gone Home.
The Fullbright Company's masterful walking simulator is probably one of the only walking simulators that I enjoyed from start to finish. Whether it be the crazy amount of content that this game gives, or the simple yet effective way it is shown to us - this game rocked my world. As a queer person, it gave me a sense of validation. As a gamer, it told me a deep story that most AAA titles can't even accomplish with super huge budgets. And for that reason, I feel like this game is never going to go out of style and has firmly planted itself as a classic in the gaming world.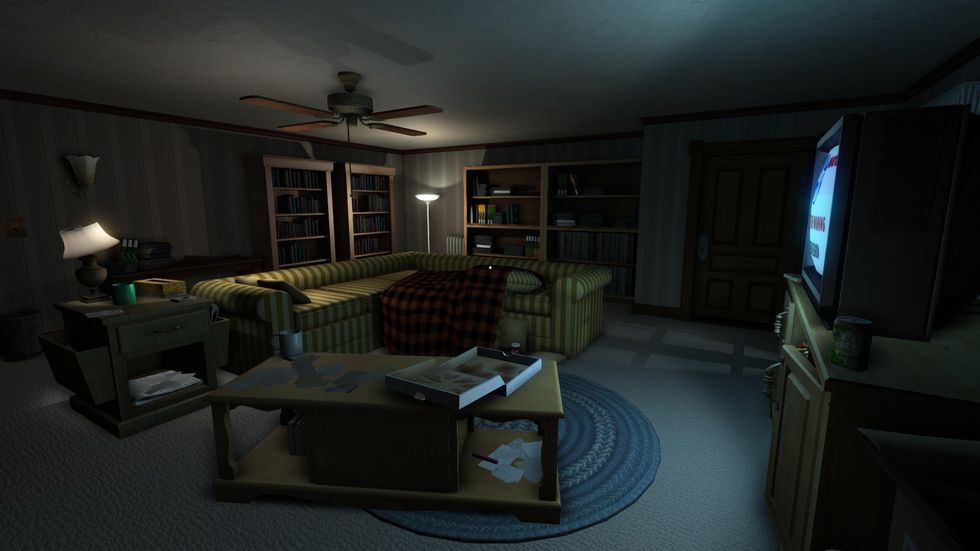 The Living RoomDeanna Pe
As such, it's not surprising that it's actually getting a port on the Nintendo Switch.
Thanks to publisher Annapurna Interactive and iam8bit, the game will release on the platform on Aug. 23rd for $14.99, along with a physical and vinyl copy of the game's soundtrack!
For those that don't know (or didn't read the first sentence), Gone Home is a walking simulator that takes the player through Katie Greenbriar's journey to figure out just what happened while she was away. Throughout the game, you investigate every intricate detail of your house and find out more and more about your family - especially your little sister. The game was groundbreaking upon its release, due to its intense and captivating storytelling with such limited gameplay. It won a BAFTA and a Game Developer's Choice Award the year of its release.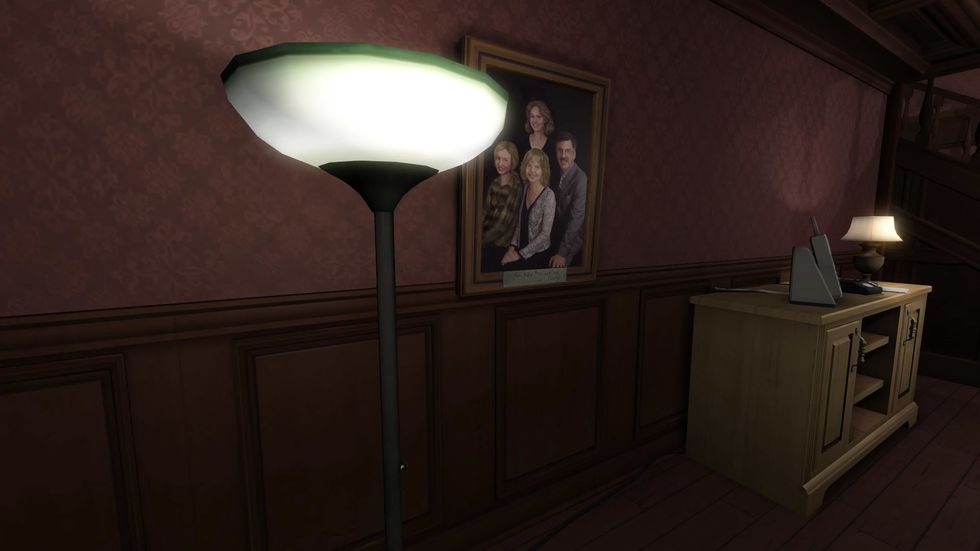 The Family PortraitDeanna Pe
Almost nine months ago, I wrote an article, discussing this game's importance beyond that of just having really good storytelling. It's also a game whose main storyline focuses on a queer teenager. A female-identifying queer teenager. Now, the landscape has changed a lot since this game came out. Queer characters are becoming much larger in both gaming and pop culture at large. But that doesn't mean that Gone Home hasn't paved the way, or that we're even close to where we need to be.
I can still count on my hands how many queer characters in video games I actually know. Let alone how many characters actually got an ending that wasn't incredibly tragic or nonexistent. But, it's always important to cherish the games that really reinvented the wheel. Gone Home proved that it didn't need to have flashy gameplay or a huge budget to tell a groundbreaking story that the gaming world had never seen before.
That's why, on its 5th Anniversary, it is still getting talked about. This. Game. Matters. And now, a whole new generation of gamers is going to get to experience it. So, be on the lookout and make sure that if you haven't played this game, you definitely check out its Switch version!

Shann Smith is a queer gamer, writer, and occasional performer based in New York City. He loves writing about video games as much as he likes playing them, and you can see some of his other work through Popdust on his page!

POP⚡DUST | Read More…
INTERVIEW | Rockit Gaming Chats About Nerdcore
PREVIEW: "Human Extinction" VR from Facebook, Google
VIDEO GAY-MER | Gone Home: A Powerful Exploration of Queer Youth
VIDEO GAY-MER | Night in the Woods: Queer Representation Done Right