MUSIC
Hailey Knox's Hardwired video is a dreamy tribute to social anxiety and the music that gets us through.
Less than a month ago, musical Hailey Knox graced Popdust Presents with her vocal acrobatics and extremely relatable lyrics.
Now she's transported her talents to a dreamily neon-lit diner for the video to "Hardwired," the title track from her debut LP.
The video switches back and forth between shots of Knox alone in the diner to clips of her struggling to interact with various people, a sequence that will be strikingly relatable to anyone who's ever replayed their social mishaps back after the fact, wondering why on earth they said what they did.

The video was filmed at NYC's YouTube space and stars Cameron Boyce from Disney's "Descendants," but the diner feels like it could be in the middle of nowhere. It's a shadowy church to the hollow mythologies of American youth culture, and it provides the perfect atmosphere for a story about feeling detached from one's real self.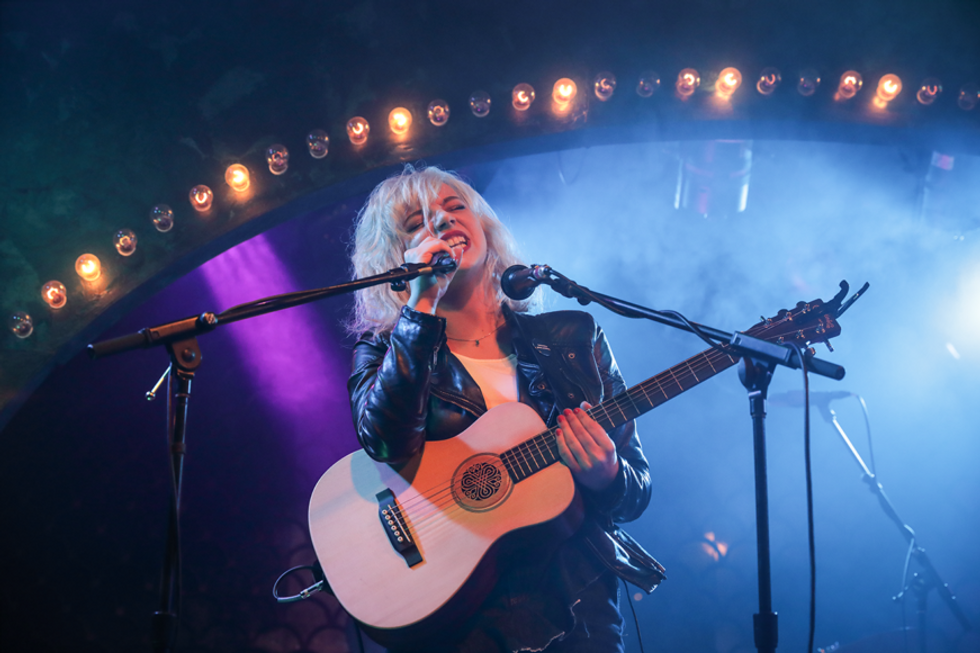 Image via pancakesandwhiskey.com
"Hardwired" is a folky power ballad about having trouble speaking out. Its lyrics stand out in refreshing contrast to a world that values extraversion over introversion, prizing outspokenness over reflectiveness. Knox has made a name for herself by speaking honestly about the intricate challenges of basic social interaction; her debut EP was called A Little Awkward, and other songs on the Hardwired Mixtape, like "Traumatized," recognize the gaps that exist between the public's perception of her and her true self, which is "a little less cool than advertised."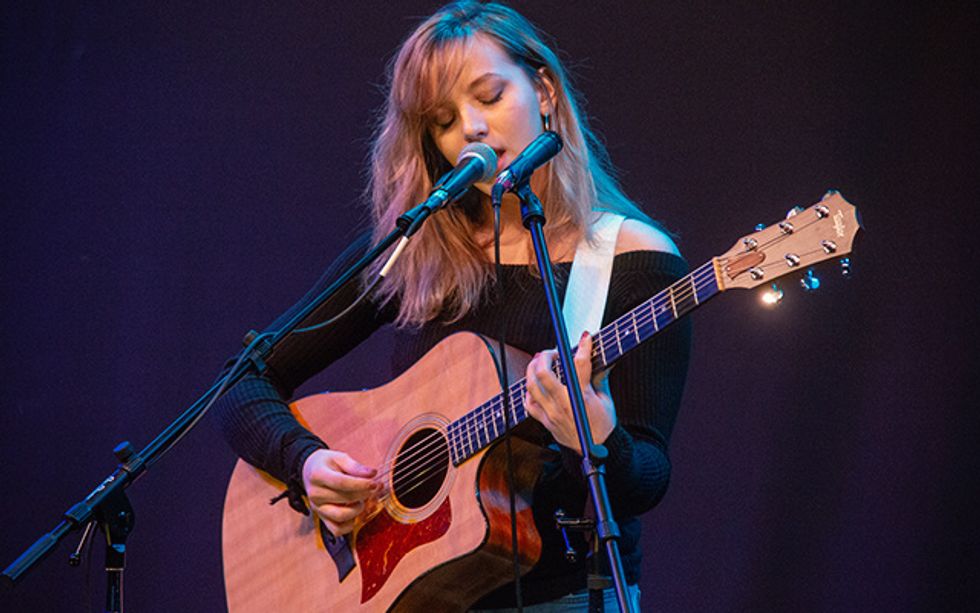 Image via kink.fm
Though she may have trouble relating to others in the real world, Knox is able to effortlessly express herself in song. The video is an extension of the track's pensively atmospheric nature, floating from scene to scene but revolving around its withdrawn protagonist as she struggles to communicate with various friends and acquaintances. "Wish I was hardwired to feel nothing," she sings, and the lights flicker; then she's perched alone on top of a booth again, spinning out the song's faltering refrain, which spills into intricate fingerpicking. There may be an unbridgeable gap between Knox and the people in her life, but through her music, she's able to bridge every divide.

---
Eden Arielle Gordon is a writer and musician. Follow her on Twitter at @edenarielmusic.
---
POP⚡DUST | Read More...
Kacey Musgraves Deserved to Win so Please Shut Up
Avril Lavigne Releases New Music, is Still a Clone

Kamala Harris Definitely Didn't Smoke Weed and Is Definitely a Cop