Culture News
This Hollywood church has a large celebrity outreach and some very problematic beliefs—but it's not Scientology.
Black Christian News
If you haven't heard of Hillsong Church, it's one of the most publicized places of worship for celebrities, second to Scientology and the MET gala, of course.
Hillsong has drawn the likes of Selena Gomez, Hailee Steinfeld, Kourtney Kardashian, Kendall Jenner, and Hailey and Justin Bieber. Recently, Chris Pratt appeared on The Late Show with Stephen Colbert to describe the 21-day fast inspired by the Bible's Book of Daniel that his Hillsong pastor recommended to him. In response to the Hollywood Reporter's recap of Pratt's interview, Ellen Page brought to light criticism of the church and its leadership for being outspoken against the LGBTQ community.
"Oh. K. Um," Page said on Twitter. "But his church is infamously anti-lgbtq so maybe address that too?"
The actress was referring to New York Hillsong pastor, Carl Lentz, who called homosexuality a sin in 2015. Lentz also reportedly said that a gay member of the congregation could never become a church leader. When two male choir members of the church were married soon after, Hillsong's global senior pastor, Brian Houston, released a condemnatory statement of same-sex marriage. Other accusations against the church allege they promote conversion therapy and maintain a "don't ask, don't tell" policy among the congregation.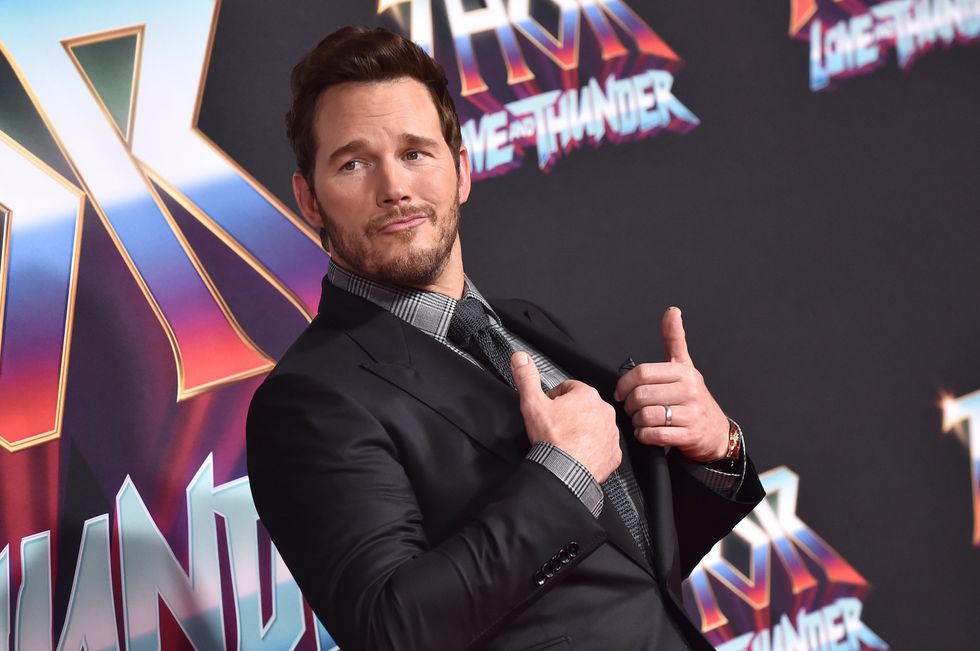 Chris Pratt Photo by DFree (Shutterstock)
Originally founded in Australia in 1983, Lentz, the "hipster pastor," helped expand the church's popularity to over 100,000 New York attendees every week. In fact, Lentz is a perfect fit with Hillsong's self-styling as a modern, youth-oriented church. One attendee described him as "cool and relatable...and you want to be his friend...and then Justin and Hailey and Selena and Vanessa start going and it makes it more attractive to even more people…." Indeed, over 700,000 Instagram posts are currently tagged with #Hillsong, and nearly 40,000 people are reported to have attended the Hillsong Conference in Sydney. Lentz also maintains an active presence on social media that highlights the celebrity members of his congregation.
With Hillsong's promotional materials befitting a music festival more than a church, it's this mix of religious and celebrity fervor that Ellen Page calls especially dangerous. The actress persevered in speaking out against organizations promoting anti-LGBTQ policies, particularly ones with celebrity influence. She tweeted over the weekend, "If you are a famous actor and you belong to an organization that hates a certain group of people, don't be surprised if someone simply wonders why it's not addressed," she added "Being anti LGBTQ is wrong, there aren't two sides. The damage it causes is severe. Full stop. Sending love to all."

On Monday, Chris Pratt penned a diplomatic response to the criticism with an Instagram story featuring the "award-winning sheep" raised on his farm. "It has recently been suggested that I belong to a church which 'hates a certain group of people' and is 'infamously anti-LGBTQ,'" he wrote. "Nothing could be further from the truth. I go to a church that opens their doors to absolutely everyone. Despite what the Bible says about divorce my church community was there for me every step of the way, never judging, just gracefully accompanying me on my walk. They helped me tremendously offering love and support. It is what I have seen them do for others on countless occasions regardless of sexual orientation, race or gender."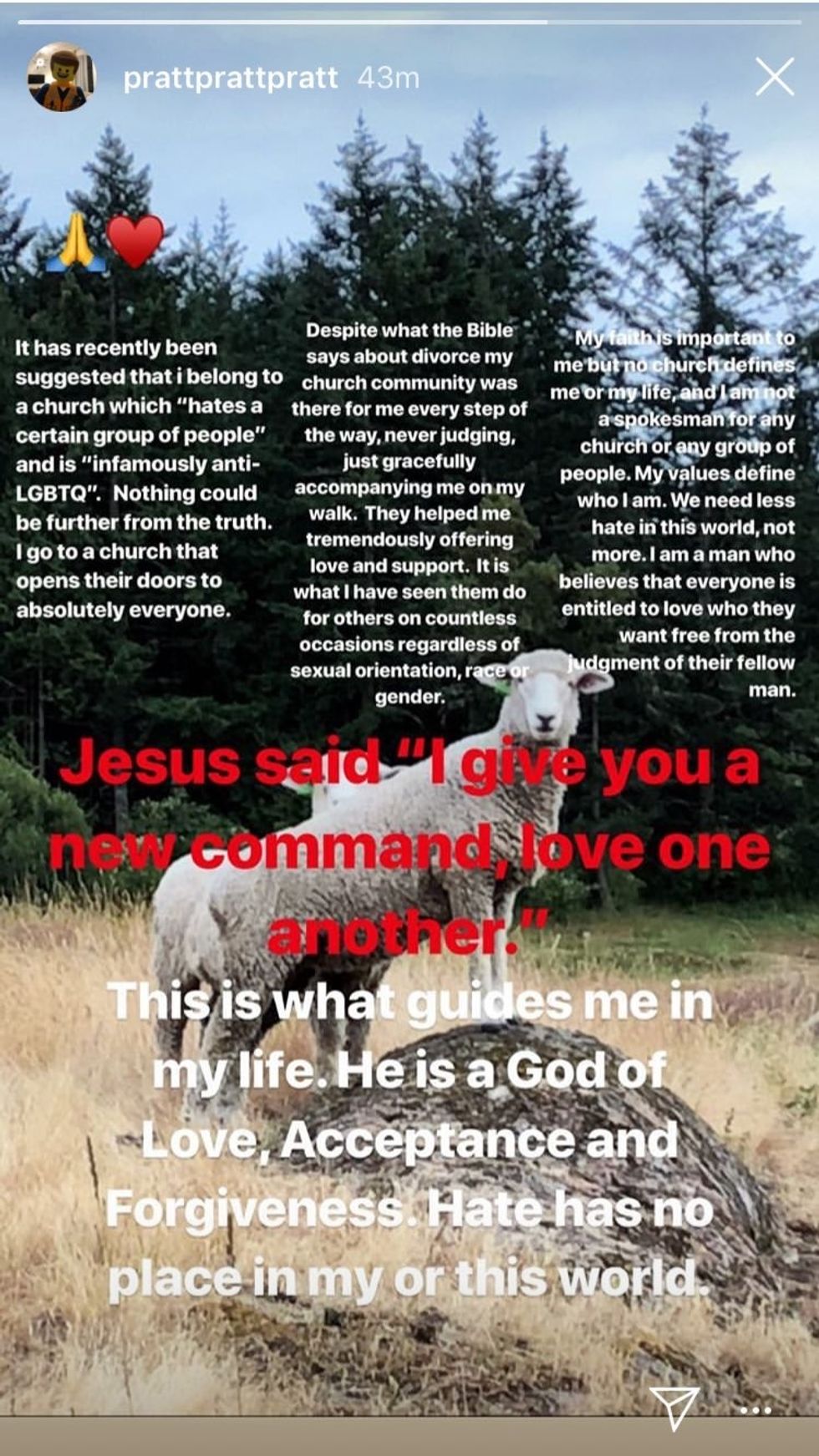 Instagram: Chris Pratt
Despite the actor's penchant for quoting bible verses, he made sure to state he is not officially affiliated with the church as a spokesperson. He wrote, "My values define who I am. I am a man who believes that everyone is entitled to love who they want free from the judgment of their fellow man."

With Hillsong's celebrity members including Justin and Hailey Bieber (who recently publicized their choice of celibacy prior to their wedding, under the guidance of Hillsong's pre-marriage course), Hillsong is developing a cult-like following in Hollywood. Isn't that how Scientology started?
POP⚡DUST | Read More...
Avril Lavigne Releases New Music, is Still a Clone
The Best 2019 Grammys Moments... JK Here's the Worst