Jordan Edwards/Popdust
Interview and Photos by Jordan Edwards

In an industry full of manufactured stories and personas, Honey Bxby is unapologetically herself. Raised in New Jersey, she attended cosmetology school and spent time in a strip club before her dreams started coming true. It's like the plot of a Netflix or HBO movie, and it's real.

Musically, she's a bit of a throwback. Influenced by 2000s R&B queens, she doesn't hide behind overproduced beats. Her vocals are smooth and out front. When she sings, you can tell she believes the lyrics. They're not just words someone has handed her.

All the hustle is now paying off. She recently signed to Atlantic Records and released her debut EP 3 Words, 8 Letters. Standout tracks include the single "Touchin'" and "Trouble," which should appeal to SZA fans.

We met up with Honey Bxby in Los Angeles to talk about her rise and plans for the future.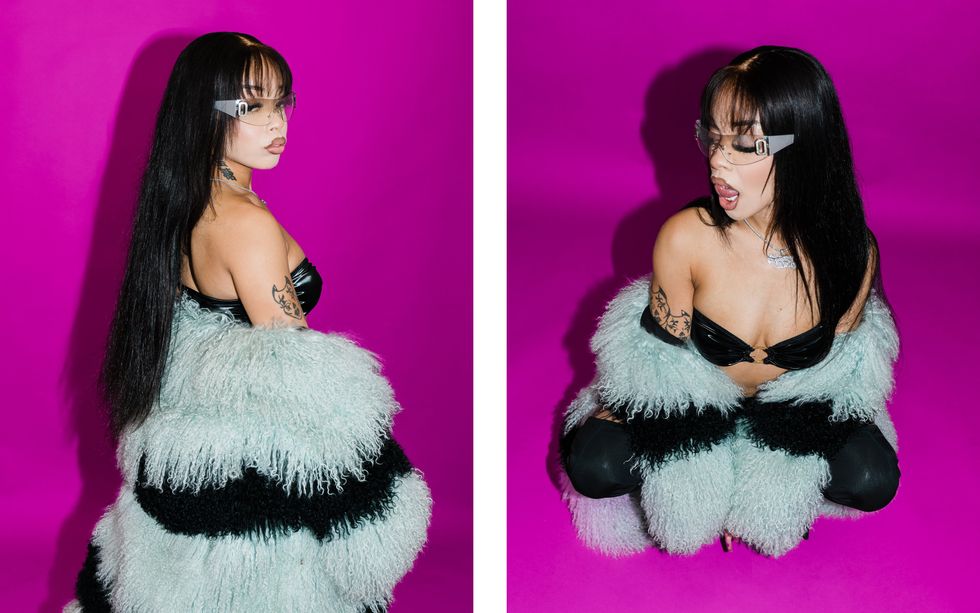 Jordan Edwards/Popdust
Last month you released your debut EP 3 Words, 8 Letters. What does that collection of songs represent to you?
The collection of songs definitely represents the different feelings someone you're dealing with can bring you. This is where the title came from, 3 Words, 8 Letters, "I love you; I hate you." It's also just about romantic relationships in general. It starts off being so in tune with someone, that you want them to take all of you with songs like "Poseidon." It then goes to wanting to resort to violence when your heart is played with, with songs like "Trouble" and "Get Your Lick Back." It's really songs that can get you through tough situations or songs that speak to you in good situations.

Are you already working on new music? Are you one of those people who's always writing?
I never stop working on new music. I love being in the studio and being able to bring things to life with music. I can't wait to showcase what I've been working on. I love writing. I have a lot of songs written in my notes. If I have a melody or flow or words popping up in my head, I will make sure to get it down in my voice memos or notes, so it doesn't get lost. My brain is always wired up and running.

How did your father influence and encourage your music career?
My father has always been heavy into music. He had his own home studio set up and he always kept me in the loop with what he had going on music-wise. I always wanted to be in the loop, I always loved music. He would have me write music or he would write for me for me at such a young age, I'm talking 5 to 6 years old. He had me recording or singing for his friends and our family. Always telling me and everyone around him, how I was meant to be a superstar and how music was going to be my way out of where we come from.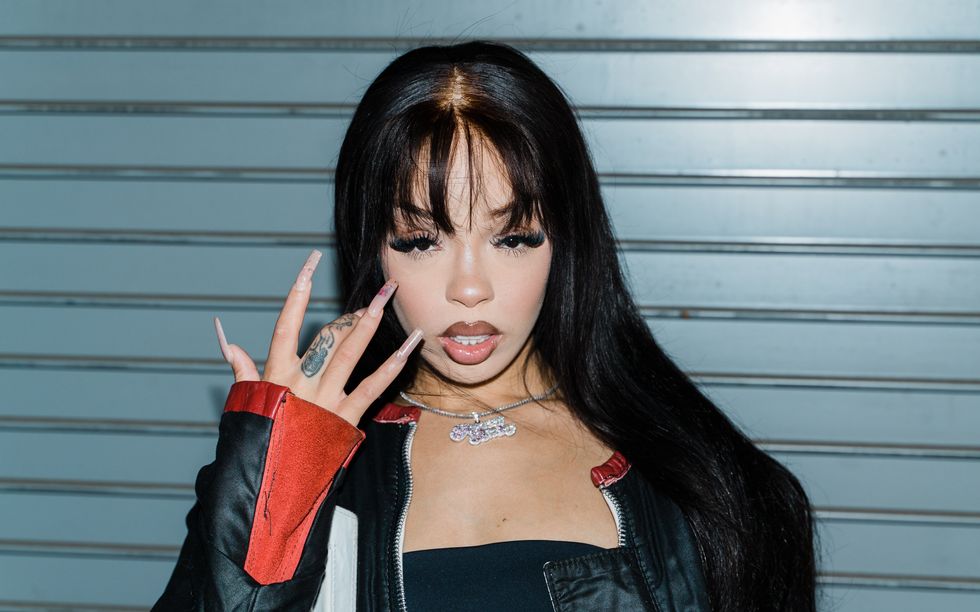 Jordan Edwards/Popdust
You've been compared to Keyshia Cole, and you remind me a little of Faith Evans. Who do you look up to vocally?
Vocally I look up to some of the greats. I grew up in the early 2000s era, Keyshia Cole, Alicia Keys, Beyoncé, you know they were really big. I don't have a specific person as far as whom I model my voice after vocally, but if I had to pick someone, it would be Bey. She goes crazy! It's absolutely hypnotizing what she can do; her range is sick.

You've only been recording for a few years, but how do you feel like you've grown as an artist since you started?
I feel like I take a lot more time now with my craft now. When I first started taking music more seriously, I didn't know how to go about it. I was just writing and recording; my recording process was hilarious at first. I was so nervous then, but now I've just become a lot more confident with my voice and lyrics.

You haven't collaborated much with other artists yet. Would you like to do that more in the future?
I would love to collaborate with more artists! I have yet to do any features honestly and there are so many talented artists out right now, so I'm definitely looking forward to more collaborations.

How do you like LA? Do you think you could live out here?
I love LA, it was amazing and so pretty. I would only be able to live there for a little bit though. It's much slower than the East Coast.

What's the perfect summer song?
"Touchin'" by Honey Bxby.


For more from Honey Bxby, follow her on Instagram and TikTok.