FILM
It's the second announcement this month of a movie based on a musical based on a movie.
If you're feeling confused right now—thinking that you've already seen a Matilda movie based on the Roald Dahl novel, breathe easily with the knowledge that you are not hallucinating a memory of Danny DeVito with bleached blonde hair. It happened. Just as Nelson Mandela survived prison and you grew up reading the Berenstain Bears, you really did watch Miss Trunchbull swing a little girl around by her pigtails in 1996. And this new movie is not attempting to replace the special joy of seeing an eight-year-old Mara Wilson gain magic telekinetic powers and use them to assault authority figures. Nothing can take that away from you, and this new movie isn't even an attempt. It's not a reboot or an update. No, this movie is an adaptation of the Broadway musical that was adapted from the 1996 movie that was based on the 1988 novel.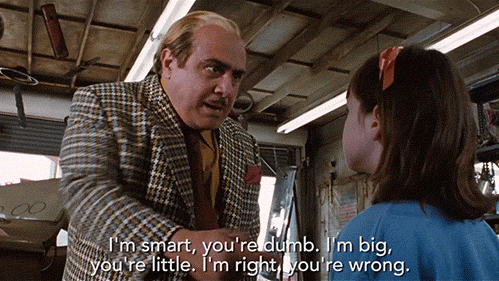 If that sounds like an absurd telephone game of mounting degrees of removal and adaptation, you are clearly just out of touch. This is the latest trend in filmmaking. Last week it was announced that the Broadway musical version of Mean Girls, based on the 2004 movie Mean Girls, is also being adapted into a musical movie that will presumably be called Mean Girls.

When the 2005 film The Producers pioneered the daring approach of making a musical movie based on a live musical that was itself based on a 1967 Mel Brooks film about making a musical, the resounding response was that they had gone too far even for a franchise that was so intentionally self-referential and absurd. The movie bombed despite its all-star cast. But clearly they were just ahead of their time. MTV made a hesitant foray into the same arena when they aired a recording of the Legally Blonde musical based on the 2001 movie, but that was just bringing the existing stage version to a wider audience.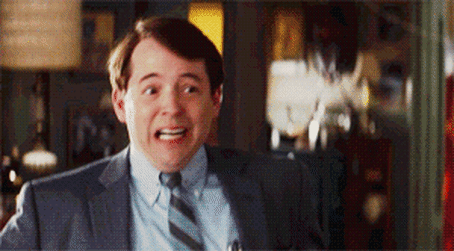 But at long last it appears that the era of movie-musical-movies has finally arrived. In other words, the end times are upon us. If you've managed to read this entire article without getting a nose bleed, you are the chosen one. Let the chorus of angels sing your praises while performing elaborately choreographed dance routines.