MUSIC
After her EP dropped earlier this year, she's back to welcome in the Autumn!
Like Vivaldi and Glazunov, that seasonal theme continues to be prominent in her work. Her latest single, "October," directly heralds the cooling of the year, as it tells the story of a love recently ended. In her truest form, she channels heartbreak in to melancholy, using the titular month as inspiration for her imagery. All of it coalesces into a product which could soothe a sunburnt soul, and make the world feel right again.
Gentle starlight synth swirls seem to fill the air as the track starts. It feels like oxygen moving in slow-motion. The guitar joins, and the heartbeat of the drums brings us back into real time. Violins, synth pulses, and electric guitar seem to fly around you as the song progresses, Lena's voice steering the piece like a ship through clouds. She sings of October, the year getting colder and love leaving. You feel the metaphor in your heart and in your skin, as if the song itself is commanding the season to change. By the end of the track you're ready to reach for a sweater and watch leaves change color. Its story of love lost is transcendentally simple, and leaves the listener reflective, wondering where the year went, and remembering same in sepia tones.
Stone's sound has hit a strong stride this year; her songwriting simple, but robust, and her musical composition varied, interesting, and engaging. You could be forgiven for not recognizing this as country pop just from listening. This track is country in the same way that the more poppy Shania Twain catalogue is country, and you'd be hard-pressed to be disdainful of a comparison to the best-selling female country artist of all time. Alongside Stone's other fare, this will fit in wonderfully. As you put together your playlist for the fall road trip, you definitely want to put this one on there.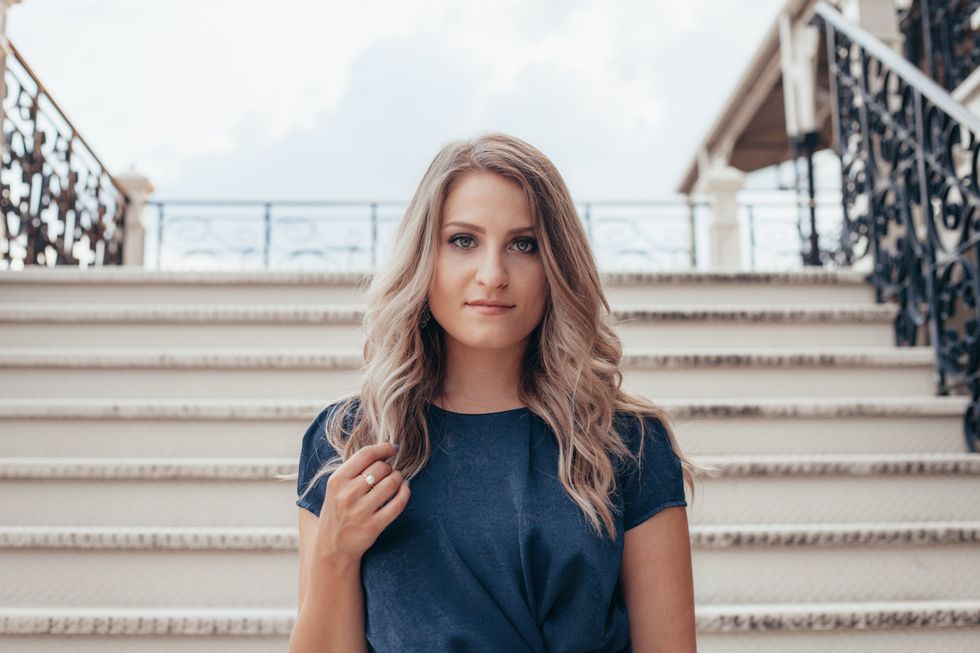 "October" is a wonderful track, exhibiting all facets of Stone's talent at their best. Few singers in her camp write music that feels like it could turn the mood of a room in a moment. Put this on at a party, and Turn Down for What could have been playing immediately prior, regardless, your guests would all spontaneously put down their shot glasses and be ready for hot cocoa and a camp-fire. That is the power it has.

There's no better time than now to jump on board the Lena Stone train. She's an artist on top of her game, making music that you can listen to again and again without fatigue. "October" is a perfect entry point to her work, and you owe it to yourself to see just how far down the iceberg goes. Start listening to Lena Stone now, and enjoy the benefits for the rest of your life. Or at least for an October or so.
Follow Lena Online: Facebook | Instagram | Twitter | iTunes | Web

---
Thomas Burns Scully is a Popdust contributor, and also an award-winning actor, playwright, and musician. In his spare time he writes and designs escape rooms. You can follow him on Facebook, Twitter, and Instagram.
---
POP⚡DUST | Read More…

'Wonder Woman', 'Beauty and the Beast' and outrage film marketing
Eddie Izzard: transgender, hilarious, and heartbreaking
'Pop Punk High', a pop punk musical comedy? Um... yes please!