MUSIC
The rapper talks working with Beyoncé and Kim K's nudes.
It appears that Nicki Minaj is gearing up the promo train for the release of her fourth album. While no official release date, or even a murmuring about a first single, has been announced yet, rumours have been swirling around Minaj working on a new album for a while now. Last month, the singer randomly released a freestyle on Soundcloud. It was almost as if she was tapping us on our shoulders and whispering, "Hey, get ready."
It's due time. Minaj's last release, The Pinkprint, was gifted to us all the way back in 2014 and an album every two years appears to be the rule of thumb for Minaj. She appears on the newest issue of Marie Claire, sitting down with Janet Mock to talk on everything from feminism to to Blacks Lives Matter.
"On the people living with violence in our country: "We tend to not remember the black women who are mourning these men and who are thinking, Oh, my God, what am I going to tell my child now about where his father is, and the struggle it is for black women to then move on after they lose their husband or their boyfriend ... The strong women in these inner cities often go unnoticed ... no one really ever puts a hand out to them."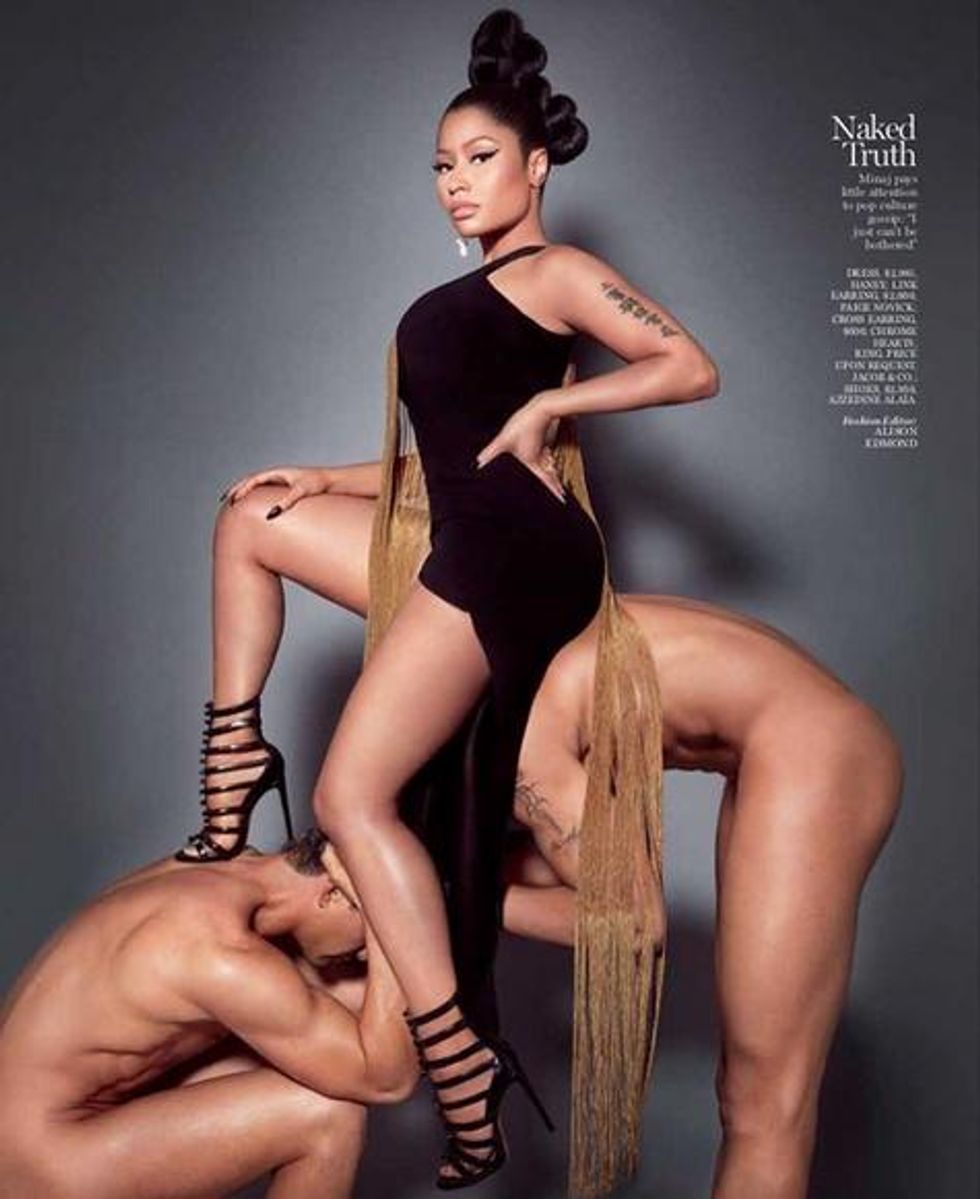 On the double standard that exists for women of color in the media: "When Kim Kardashian's naked picture came out, [Sharon Osbourne] praised it, and my fans attacked her for being such a hypocrite. So it wasn't trashy and raunchy when a white woman did it, but it was when a black woman did it? It's quite pathetic and sad, but that is my reality, and I've gotten accustomed to just shutting it down."
On collaborating with Beyoncé: "Every time Bey and I do something together, I see how women are inspired, and it has nothing to do with how we look. It has to do with how we are owning who we are and telling other women you should be the boss of your own career and the brains behind your life or your decisions or your art. I just love that feeling."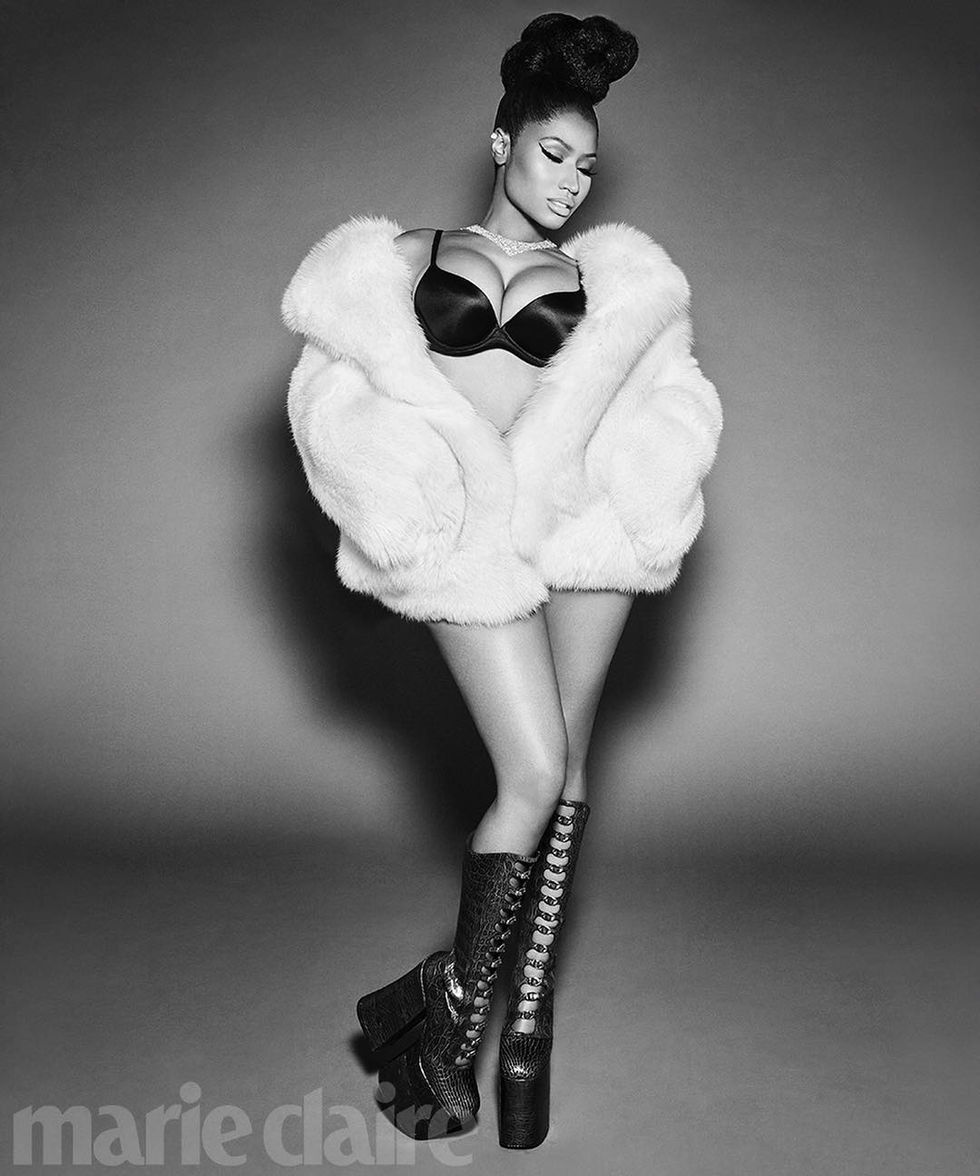 You can check out more of the Marie Claire shoot below: