Frontpage Popular News
Mipso recently released the official music video for their hit song "Moonlight" along with new summer tour dates.
If you aren't a fan already, you must check out the tasty twang and soft palpable poetry of North Carolina's hottest indie-americana band, Mipso.
You know the sort of music that takes you back to sweet youthful summers and warms your heart with the echo of the past? Yet still, you recognize that its only an echo and that those times are over. Mipso's "Moonlight" does exactly that. North Carolina's indie-Americana darlings Mipso have released the official video for their track " Moonlight," from their critically acclaimed new album Edges Run.
The video illustrates the familiar and all-too-human emotion of feeling alone, even while surrounded by those you love the most. Songwriter Joseph Terrell explains, "I wrote 'Moonlight' after a breakup while I drove all day back to North Carolina from where I'd been living in Boston. I was sitting in summer traffic on the worst highway in America in a rented minivan full of all my stuff, and I kind of just had to laugh. There's that voice in your head that wants to tell the world, 'I'm totally fine!' when you're anything but."
The video release accompanies the band's announcement of a run of additional summer tour dates this August. Venturing to the Western mountain states, Mipso bring their captivating live show to Montana, Colorado, and Utah.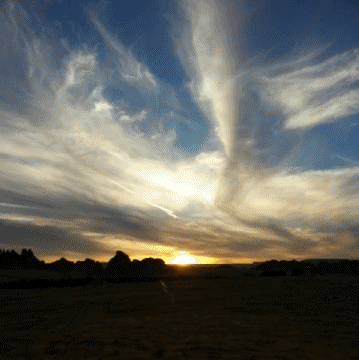 They can also be seen playing festivals this summer, including the Blue Ox Music Festival in Eau Claire, WI, Clearwater's Great Hudson River Revival, the Calgary Folk Festival, and Hopscotch Music Festival in Raleigh, NC this September.
MIPSO EDGES RUN ALBUM RELEASE TOUR – SUMMER 2018
6/14/18 - Blue Ox Music Festival - Eau Claire, WI
6/16/18 - Clearwater's Great Hudson River Revival - Croton-On-Hudson, NY
7/13/18 - Red Wing Roots Music Festival - Mt. Solon, VA
7/14/18 - The Down Home - Johnson City, TN
7/28/18 - Calgary Folk Music Festival - Calgary, Canada
8/1/18 - Yellowstone Brewing - Billings, MT
8/2/18 - Top Hat Lounge – Missoula, MT
8/4/18 – Sweet Pea Festival – Bozeman, MT
8/5/18 – Mishawaka Amphitheatre – Bellvue, CO
8/6/18 – Chautauqua Auditorium – Boulder, CO
8/9/18 – Urban Lounge – Salt Lake City, UT
8/11/18 – Lake Dillion Amphitheatre – Dillon, CO
8/16/18 - Narrows Center for the Arts - Fall River, MA
8/17/18 - Green Mountain Bluegrass & Roots - Manchester,VT
9/6/18 - Hopscotch Music Festival - Raleigh, NC
9/15/18 - Whale Rock Music Festival - Templeton, CA
Mipso's fourth album, Edges Run, has received praise from critics and fans alike. The album's first two singles - "People Change" and the title track "Edges Run" have received over 5 million streams on Spotify so far, with placement on prominent Spotify Playlists.
Mipso has always been a creative democracy, and on Edges Run the band takes this ideal to greater lengths than ever before. "We'd all seen a lot of change in a short period," says Sharp of the time between the band's recent 2016 release, Coming Down The Mountain, and Edges Run - recorded in early 2017. "Three of us moved out of the Triangle area and into other places. We had relationships end and deaths of friends and family members." Those events alone could account for the deeply introspective themes on Edges Run, recorded during the dead of winter in Eugene, Oregon. "We were beginning to feel, probably for the first time, that youth was more behind us than ahead, and so I think we were all feeling different pressures closing in," says Sharp. So the band took a step back to consider their songs-in-progress — and took a leap of faith in traveling far from their North Carolina comfort zone to record in Oregon with producer (and bassist) Todd Sickafoose (Ani DiFranco, Andrew Bird, Anaïs Mitchell). They carried with them into the sessions a desire to stretch themselves beyond previously known roads of composition and performance. For the first time, Mipso came to the studio with sketches of songs rather than fully-fleshed arrangements and decided to co-write songs together, also a first for the band. Call it a new level of confidence or a developing collective consciousness, but with five years as a band and hundreds of nights on the road together, with the release of Edges Run Mipso retains its traditional roots while becoming thoroughly modern, intuitive musicians with the ability to transcend conventions and embrace what lies ahead. "We have a better idea of what we can do, and how we want to do it," says Sharp.
Praise for Mipso's Edges Run
"Best New Music" – American Songwriter
"Mipso defy boundaries and limitations on " Edges Run," the entrancing title-track from their forthcoming record…" - Americana Music Association
"Mipso has discovered that rare chemistry of four people coming together and uncorking bottled lightning with every tour and trip to the studio." - Cincinnati City Beat
"Catchy and radiant, moody and meditative, [the songs will] touch you on many different levels." - PopMatters
" Edges Run...pushes the boundaries...while maintaining everything Mipso do really well. It's honest and... asks you to listen closely. The instrumentation is rich, while still convincing you that it's simple"- Red Line Roots
"...showcasing the group's tight harmonies and musicianship…[and] venturing further intoalt-country…territory." - Washington Post
"[Mipso's Edges Run] balances heavy heartbreak and introspection with poppy, good-times acoustic pop. It's a good spectrum for the quartet, in that it allows for a wide sonic and emotional range." - No Depression
"Mipso's stellar use of harmony and deep layers of sound bring out a level of maturity comparable to Neil Young, Fleet Foxes and Fleetwood Mac." - Triad City Beat
"'Artist You Need To Know' The quartet's winsome Americana is as catchy and easygoing as ever." – Rolling Stone
"[Edges Run] solidifies Mipso's position in the modern folk movement." - Amplifier Magazine
"Mipso separates from the pack with an introspective, at times dark set of songs that emphasize atmosphere over monolithic strumming and draw from folk, old-school country and modern pop with equal enthusiasm. It's the sound of a band embracing adulthood and finding its sound." - Bend Bulletin
---
Megan Oots is Popdust writer based in New York City. She loves the sun, cooking, and playing with dogs.
---
POP ⚡DUST | Read More About Music...
INTERVIEW | A Great Big World's Next Chapter
#WomanCrushWednesday | Linda Bella