teen punches spanish prime minister face
It's always great to see teenagers get passionate about politics.
However, when that passion translates into sucker punching your country's prime minister bang smack in the face, it may be just a tad too over passionate, perhaps?
British Reporter Totally Loses His Shit—Suffers Epic Truth-Telling Meltdown
I mean, don't get me wrong, there's been many a smarmy, lying, self-serving piece of shit politician that I've fantasized about punching out, but fantasy and reality are really two different things.
Not for one 17-year-old Spanish boy though—he lived out the fantasy to the full, in truly spectacular fashion—landing an epic left hook, that even Mike Tyson would be proud of, square on the Spanish Prime Minister's face.
A Bunch Of Things UK Politicians Consider Less 'Luxurious' Than Tampons
It all went down Wednesday night as Mariano Rajoy went walkabout during a campaign stop in Pontevedra, Galicia, as he gears up for the Spanish general election this weekend.
Rajoy was busy pressing the flesh, mingling with the hoi polloi, when the teen struck, hitting the politician so hard that he broke his glasses and left bright red visible marks on the side of his face and neck.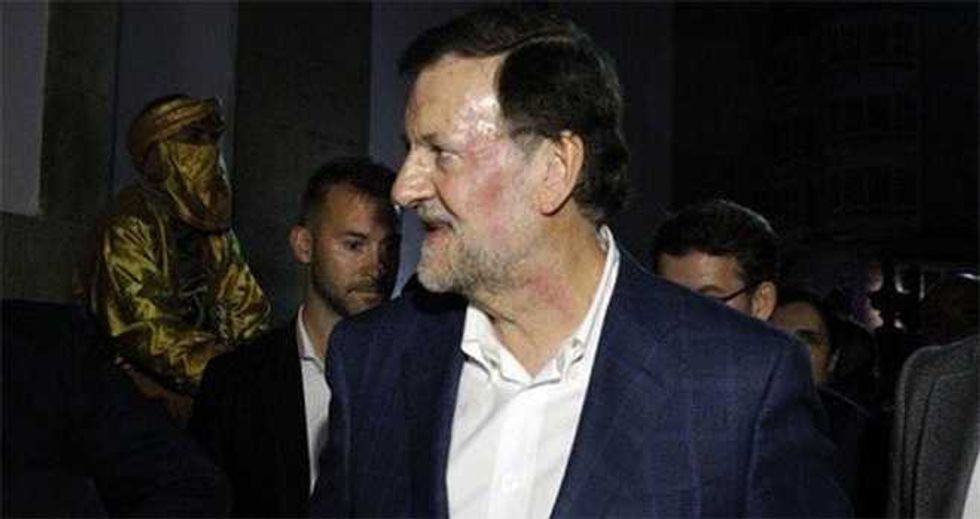 According to Spanish newspaper, El Pais, the assailant, who has been identified as Andrew VF, approached the leader of the currently ruling right wing People's Party government on the pretense of taking a selfie with him, before smacking him in the head instead.
Marco Rubio Really Wants A Beer With Malala Yousafzai (A Muslim Teenager)
The teen was immediately wrestled to the ground, arrested and hauled off  for questioning by cops, who he reportedly told, "I am very happy to have done it."
A police source told El Pais that the teen is linked to En Marea, a left-wing electoral coalition formed to contest Sunday's elections—however, the group, who is known popularly as The Tides, has denied that claim.
This Ben Carson Rap Ad Is Some Of The Craziest Shit You'll Ever Hear
Whatever his political affiliation, if any, one thing's for sure, a shit ton of Spanish youth will be firmly championing the teen attacker—Rajoy is wildly unpopular among the country's Millennials, scoring a favorability ranking even lower than that of fascist former dictator, Franco—due to his commitment to stringent austerity measures, and a youth unemployment rate of 51 percent.
For more entertainment, world, music and pop culture updates and news, follow Max Page on Twitter