MUSIC
While it's impossible to deny The Beatles' talent, why, after all this time, are they still the world's favorite band?
Today, September 27th, marks the 50th anniversary of the release of The Beatles' final album, Abbey Road.
The iconic project—whose cover bears the even more iconic image of Paul McCartney, John Lennon, George Harrison, and Ringo Starr striding across Abbey Road in London in 1969—received mixed reviews upon its release, but it's ultimately remembered as one of the best albums ever made.
To celebrate the anniversary, Paul McCartney and Ringo Starr reunited at the famous Abbey Road Studios, where they were met with hordes of frantic press and fans. A reissued version of the album was also released today, featuring a new mix by Giles Martin from the original master tapes produced by his father, George Martin. The reissue, which will undoubtedly sell millions of copies around the world, also comes with 23 demos and alternative recordings of songs produced for Abbey Road during the original recording process.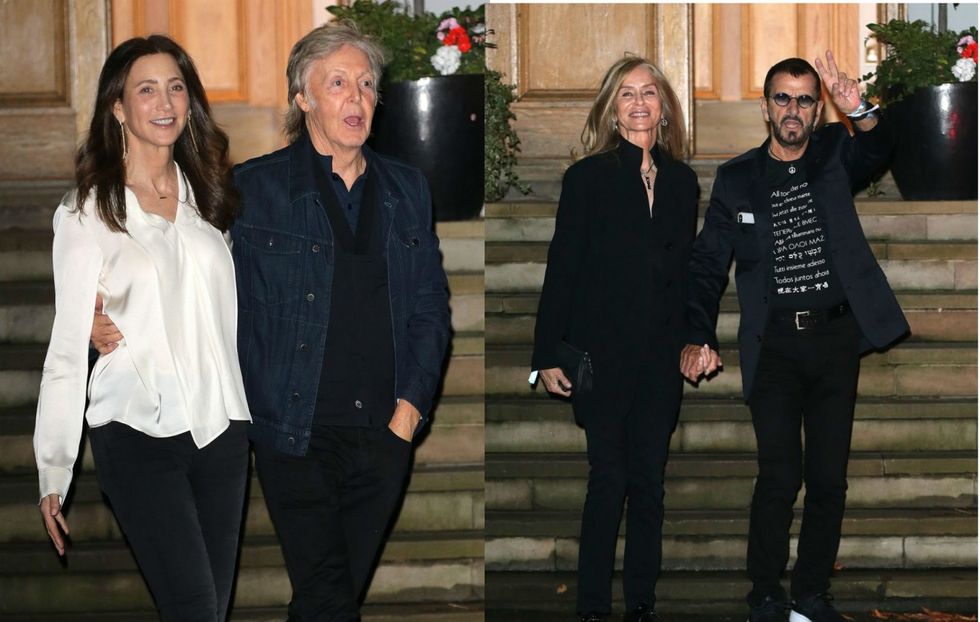 Paul McCartney and Ringo Starr are reunited at Abbey Road StudiosGetty
Not only do fans love to honor The Beatles on days of commemoration, they also continue to consume their music in record numbers. Every member of The Beatles, living or dead, continues to earn millions of dollars in royalties each year from the sale of music released as early as the '60s—music that's still being bought, streamed, covered, and inserted into movies and TV, with unprecedented regularity. In fact, all these years later, we still haven't seen a musical phenomenon consume the American consciousness quite like The Beatles, who sold 177 million albums in the USA alone, according to the Recording Industry Association of America.

For a western audience raised on music inspired by The Beatles, their music is melodically pleasing, lyrically creative, and extremely listenable. From "Yellow Submarine" to "Blackbird," they manage to create tableaus through music and melody that have lasted in society's memory: images that have seeped into countless other works of art across mediums. But that doesn't mean their music is any more special than that of their contemporaries, or any more culturally significant than music that's been made since. Yet, is there any other band, active or disbanded, whose every landmark anniversary is met with this level of commemoration, whose every 50+ year-old song is still at the forefront of people's minds? In short, no. While it's impossible to deny The Beatles' talent, why, after all this time, are they still the world's favorite band?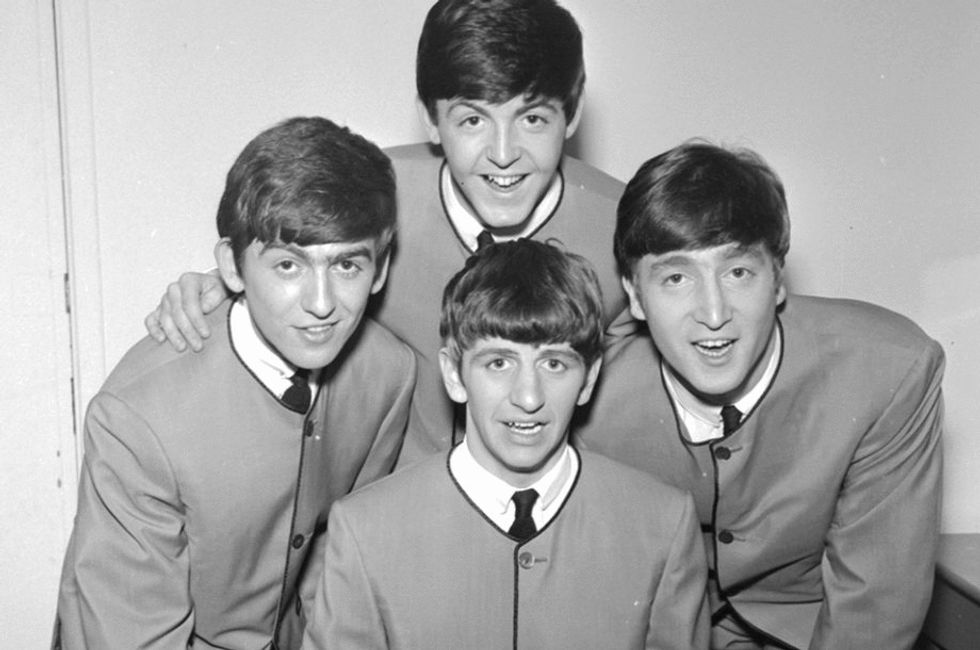 One of the first pictures ever taken of the band
Darrin Duber-Smith, a marketing professor at Metropolitan State University of Denver, said of The Beatles' longevity, "It's remarkable for a band that stopped recording in 1970, they still have such interest." He attributes their popularity to their timing: They were the first in their category and came to represent a moment in time. "They represent the British musical invasion and the change in music that came with it," he said. "We've had other moments, like with Pearl Jam and Kurt Cobain, but nothing like the Beatles did for their time. They were a transformative band, and that has longevity." This is undoubtedly true, but there have been other transformative artists before and after The Beatles reigned, but not even Sinatra, The Rolling Stones, or Dr. Dre are honored with quite the same fervency The Beatles continue to inspire.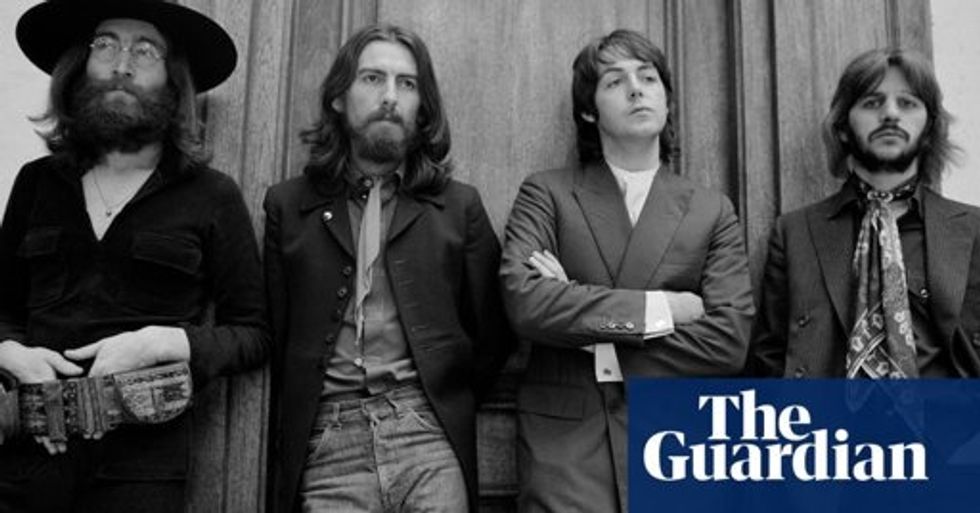 One of the last photos ever taken of the four band members
Many argue that the staying power of the four lads from Liverpool can be attributed to the way their music holds a mirror up to an era we long to revisit: an era of conflict, sexual revolution, social movement and, most of all, hope for better things to come. Others believe that we can credit John Lennon and Paul McCartney's partnership with the birth of modern songwriting, and it's that ability to set a story to music that continues to enthrall. Still others think it's the cult of personality surrounding the members of the band themselves that continues to draw us in, a fascination that was only heightened by John Lennon's dramatic, untimely death.

Most likely, the answer is less concrete, something more poetic, like answering the world's brokenness with the simple invitation to "Come together, right now. Over me." Maybe our fascination with The Beatles is simply a result of the innate human desire to share things with other people, to find something—anything—we can all agree on. Maybe we still love The Beatles because, in a divided world, it's what we have in common.