Culture Feature
Let These Cats in Tuxedos Help You Decompress from How Terrible Everything Is Right Now
Cats in tuxedos are here to lend you their strength.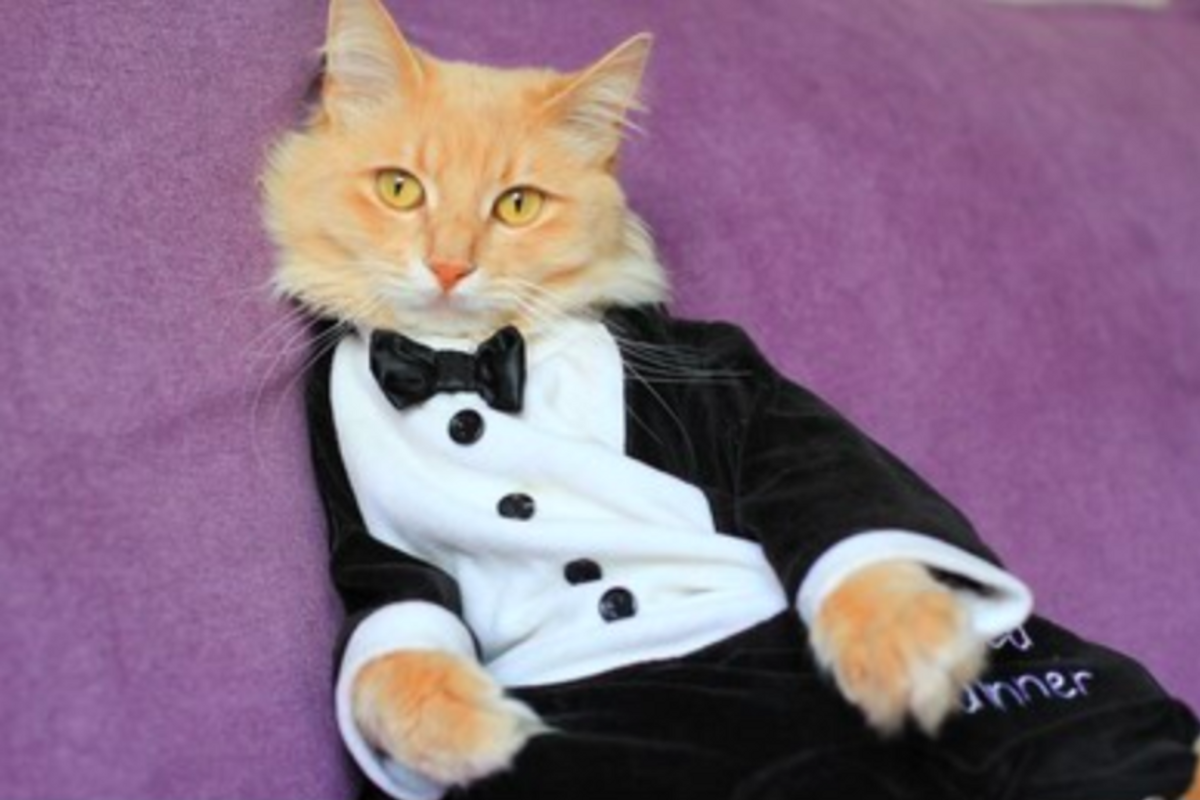 Shutterstock
2020 is on fire.

From the COVID-19 pandemic to the racist police epidemic to freaking murder hornets, let's just throw 2020 out. Yes, the entire year.
---
Look, you're probably very tired. Maybe you've been out on the streets protesting for your very right to live in a country that devalues your humanity. Or maybe you've been using your privilege to stand alongside those who don't enjoy the same benefits you do. Perhaps you've been tending to the immunocompromised people close to you, avoiding anywhere too public for fear of bringing the virus home.
Regardless, self-care is more important now, in times of intense strife, than ever before. So whoever you are and whatever you're dealing with, take a moment to absorb the big fuzz energy of cats wearing tuxedos.
Don Cormeowne
Oooooo this cat chonk. He's like a chonk mafia don leading a whole family of gangster kittens who will shake you down for tummy rubs. Wow, love chonk mafia cat.