Frontpage Popular News
Viana Valentine Gives Us Everything With "Fever Dream"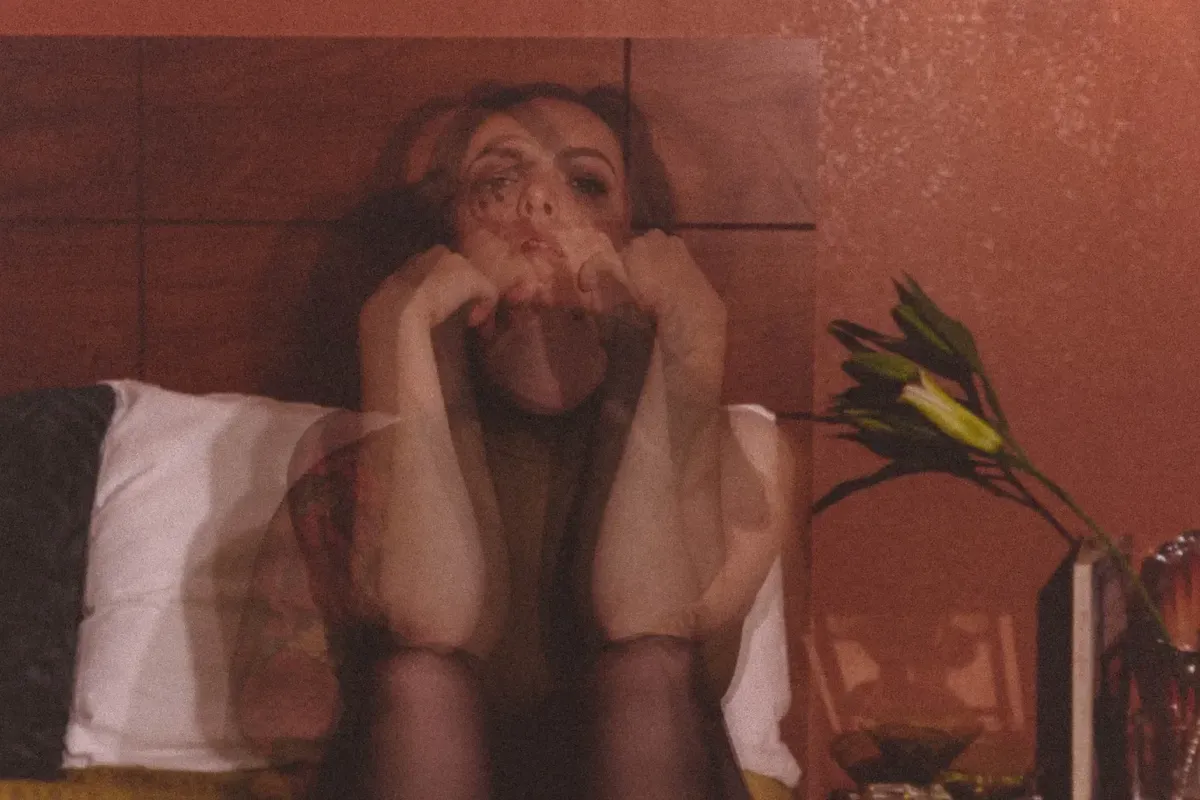 Maurisa Mackey
Viana Valentine, Rhode Island-native, knows that we all love nostalgia, especially in our music. Her retro-sounding melodies gives her music a dreamlike quality that sends you straight back to the good old days. Her debut album, Fever Dream, is brimming with seven songs full of life, smooth r&b, dreamy pop sounds, and the promise of honest songwriting.
---
What's special about Viana is that she's been singing her whole life, taking the stage as a teen and eventually joining the group Royal Street as their leading lady. After Royal Street's split, no one was ready for Viana Valentine to stop making music...so she began recording herself playing instruments like the piano or the guitar from her kitchen and staying connected with her fans.
She's resilient, if you couldn't tell from her music itself. She "does her own stunts" in the way that she can rock out on multiple instruments while still serving strong vocals and telling an honest, raw story that listeners crave. She's a band all in one, creating big guitar riffs in songs like "Hella Depressed" and "Fever Dream", beautiful piano instrumentals in "Sad Summer", and even soulful, bluesy tunes in "Would You Love Me." You can listen to the album here:
Viana is impressive, with the hard work she puts into her music reflected in its beauty. She sat down with Popdust to talk about her new album, Fever Dream, and more!
PD: Congratulations on your debut album, Fever Dream! What was it like writing and recording your first full album?
Oh hey, thank you!! The creation of Fever Dream has been a few years in the making and it's been a really unique process for sure. I actually wrote and recorded the entire album besides the drums in my house with my producer. So, recording sessions consisted of walking upstairs and getting to work, taking breaks to play with my dog in the yard and lots of espresso made on the stove and it helped make the process feel even more personal. I'm so excited to finally have a debut album under my belt. I've released singles in the past, but it always kept me feeling like I really wanted to release a full project. Fever Dream is such an honest representation of where I've been in life in the past few years emotionally and musically and that's all I really wanted out of this album, so I'm a happy woman.
PD: What was your favorite memory creating the album?
Oh jeez, there are so many! All of the little personal moments around how we actually recorded are some of my favorite memories. Having the chance to record my piano in my house was pretty sweet. It's something I've wanted to do for years and I love how unique and just ever so slightly out of tune she sounds on the record. It's exactly what I wanted. Recording vocals in my closet vocal booth with my lyric notebook resting on my Dr. Martens and hearing the cat paw at the door to come inside will forever be a warm and fuzzy memory for me. Squeezing my other friends in that same booth to create the choir for Would You Love Me was also hilarious.
PD: You're a really powerful songwriter. What do you draw inspiration from when writing?
Thank you for saying that!
All of my songs are about my life. My music is a journal for me, it's a way to look back on what's happened and it's definitely a way for me to process the seasons I've been through. I'm kind of the worst at channeling my emotions in real time. So when something happens, I just need like a solid few months with my piano before I realize how I actually feel about it. Fever Dream inspiration started during 2020, it was the worst year of my life so far, full of grief and loss. I was so numb and having such a hard time feeling creative, but I believe in giving myself creative space when I need it. One day I was at the beach and lyrics floated into my head. Those lyrics were to Sad Summer and that's when the record really started.
PD: The album features singles like "Hella Depressed." How does that song represent the rest of the album as a whole?
Hella Depressed was the first song that we really finished production wise with the album. I really wanted a dream pop vintage sounding vibe and I think that when we finished Hella, we felt like we knew which direction the record was going to go in sonically. Lyrically, it's basically about how I'm a sad girl with a brain that constantly spirals, and how I deal with that on a day to day basis. Hella Depressed kind of feels like when someone asks you how you're doing, and you give a sarcastic answer but with a smile. The tone of the song musically is upbeat and poppy, the lyrical content is about battling depression. I'm happy with the way the musical and lyrical vibes contrast and work together at the same time.
PD: If you had to pick your favorite songs off Fever Dream, what would they be and why?
Oooo picking the favorite child! Always the toughest question. It depends on my mood honestly but each song makes me feel different things ya know?
Evergreen is so straight forward musically, but it's some of my favorite lyrics I've ever written. Fever Dream grooves and has one of my favorite guitar parts. Sad Summer has the most beautiful string parts and is my first real piano ballad that I've put out, talking about a really tough time in my life. Would You Love Me is so personal and vulnerable. Picking one favorite feels wrong so I'll leave it at that!
PD: What's next for you this year? Any live performances in the works?
This year is full of a lot of local gigs, and writing more! Right now I'm working on getting this album out there and starting the planning process for a really fun live show experience for early next year. I'm also learning guitar which is SO exciting. I know a whole three chords, so watch out world!
Overall, I'm trying to stay inspired and enjoy the process. The music industry can be brutal and being a musician is a wild ride. I'm just going to keep on moving forward and singing through what I go through.