Culture Feature
11 of the Weirdest Commercials of All Time
Most commercials only want your money. These want your sanity.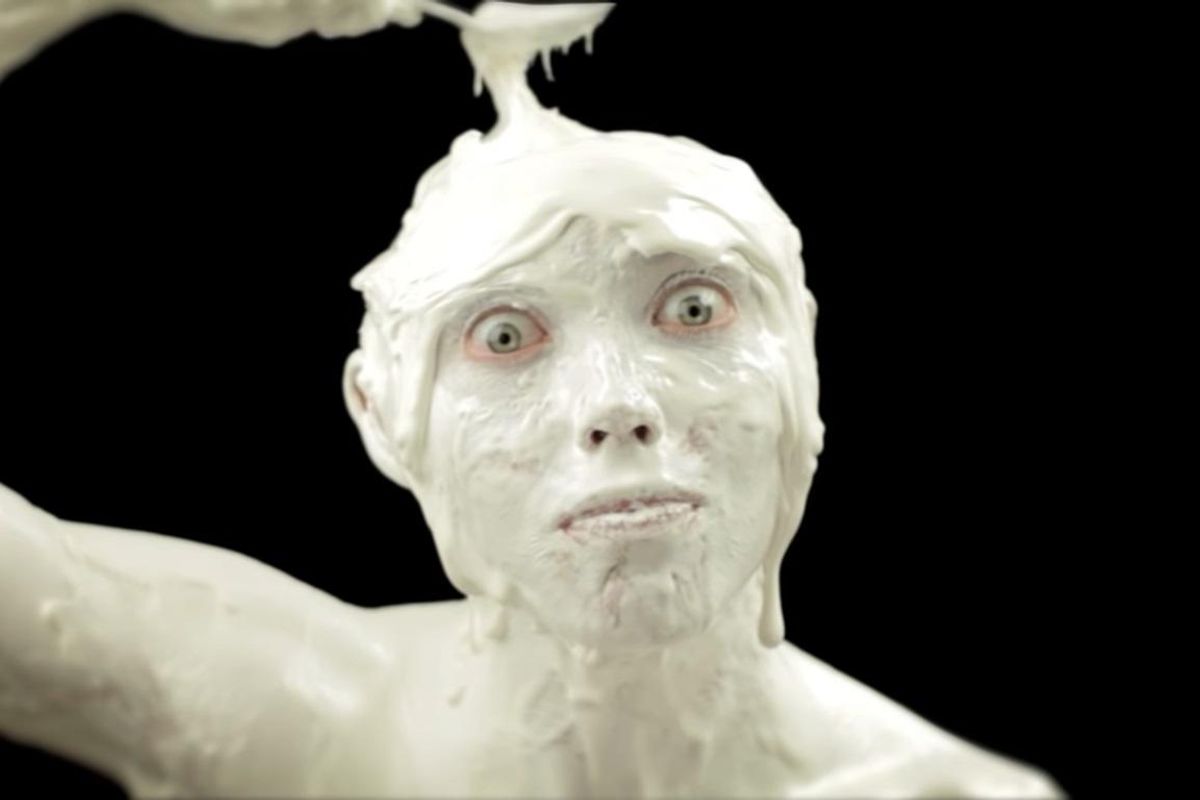 In the world of advertising, grabbing the viewer's attention is key.
Sure, you could just list off the benefits of whatever you're selling in a straightforward manner, but is that going to leave an impression?
You want your audience to take notice. You want to keep them thinking about your ad for days and weeks afterward — to infect their brains with a little consumerist parasite that reminds them to cough up their money in pursuit of a false sense of fulfillment. So anything you can do to make your ad stand out from the crowd is a good thing, right?
---
Well, maybe not anything... Sometimes commercials try so hard to achieve that memorable or viral effect that they veer into strange and disturbing territory. They stop being little tributes to capitalism and become vivid flashes of madness.
These 11 ads took that attention-grabbing ethos to strange and upsetting new heights. Maybe they were hoping for the kind of quirky virality that Old Spice has made iconic. What they got instead was...
Dole - Banana Man Japanese Commercial
This entire article and ten more like it could be devoted to nothing but weird Japanese commercials. The Japanese advertising industry has embraced weirdness with a lot of surreal and supernatural nonsense like the aggressive insanity of Nissin Instant Curry commercials.
But this ad from Dole deserves special recognition for being so succinct with its strangeness. It starts with an introduction to a man who is at least 50% made of bananas -- banana hands, bananas coming out of his ears, and a little banana mustache. We see him being beaten up and harassed by gangsters and ordinary citizens alike -- all ravenous for his fruity goodness. But then, Banana Man senses sadness.
A woman is crying on a park bench, so Banana Man cheers her up by spraying a snot-rocket of bananas into her lap before flapping his banana-hands to fly off. The entire saga unfolds in just 15 seconds.
Now go buy stuff.