Alexa Cappelli quickly became a fan-favorite during her time on The Voice – and it's no surprise why. Sitting down with her for an interview felt natural, like talking to a friend. Her music has the same effect.
---
Joining Kelly Clarkson's team on The Voice is something that many young girls dream about. After growing up listening to Kelly's powerful music that uplifted all of us through young heartaches, Alexa shared that it felt like her singing career had come full circle.
Alexa grew up singing, but it was The Voice that made her realize she wanted to put her own work out there. She wanted to be a performer, but with music that was uniquely hers.
It was music from juggernauts like Taylor Swift and Kelly Clarkson who inspired her to write about life experiences and relationships alike – even if those relationships don't fit the traditional definition.
Her new single, Temporary, is a relatable tale of a 'situationship' that doesn't work out. It's about romanticizing someone in your head, only to find out they aren't your perfect match in person; a tale of losing something that could have been, only to find you're better off in the future.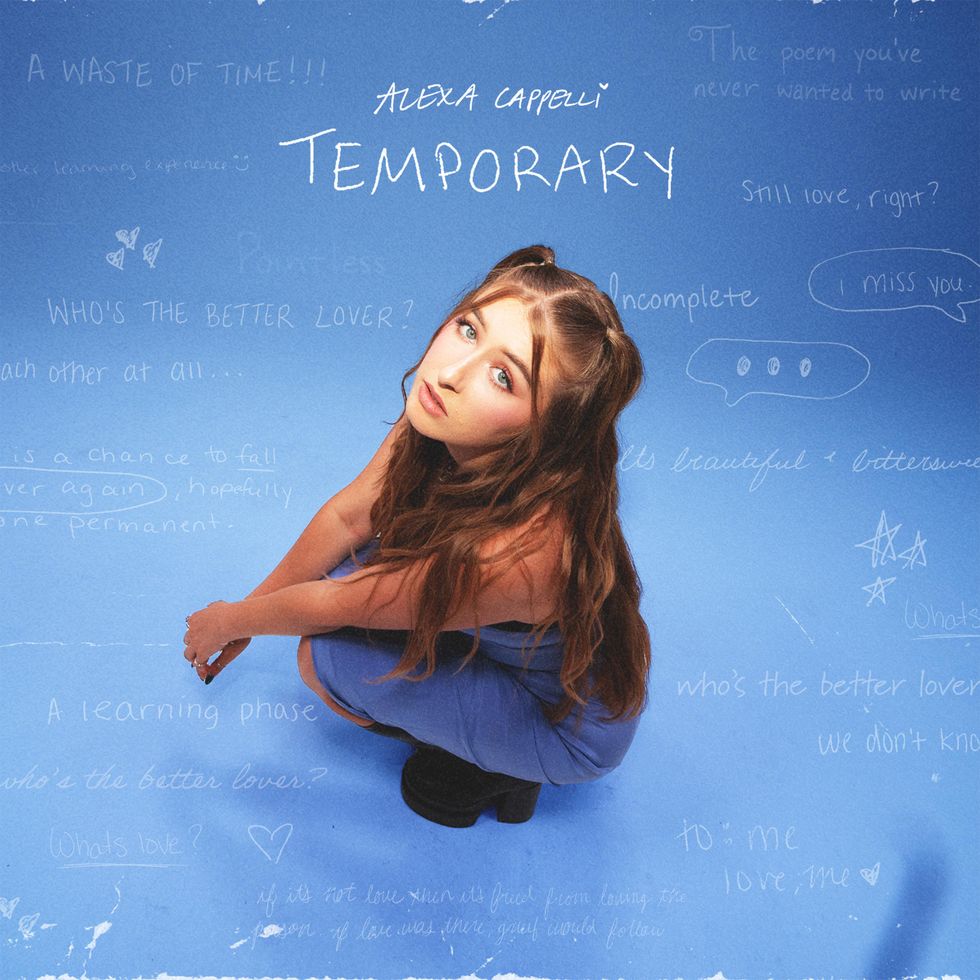 Courtesy of Alexa Cappelli
We can all relate to relationship – especially situationship – problems, but Alexa Cappelli is here to remind us that, one day, we'll all be sitting somewhere grateful it didn't work out.
When I asked Alexa how she copes with any sort of breakup, she revealed that she leans on her friends the most. If there's a text she wants to send her ex, she'll send it to her friends instead.
The most important thing, she shares is, "I let myself miss them. It's okay to let yourself feel the feelings."
Crying over exes and confronting those feelings head on is what helped Alexa Cappelli get to that sweet place where she could write about moving on. That one, blessed day where you wake up and realize that life is okay without them. Which is how Temporary was born.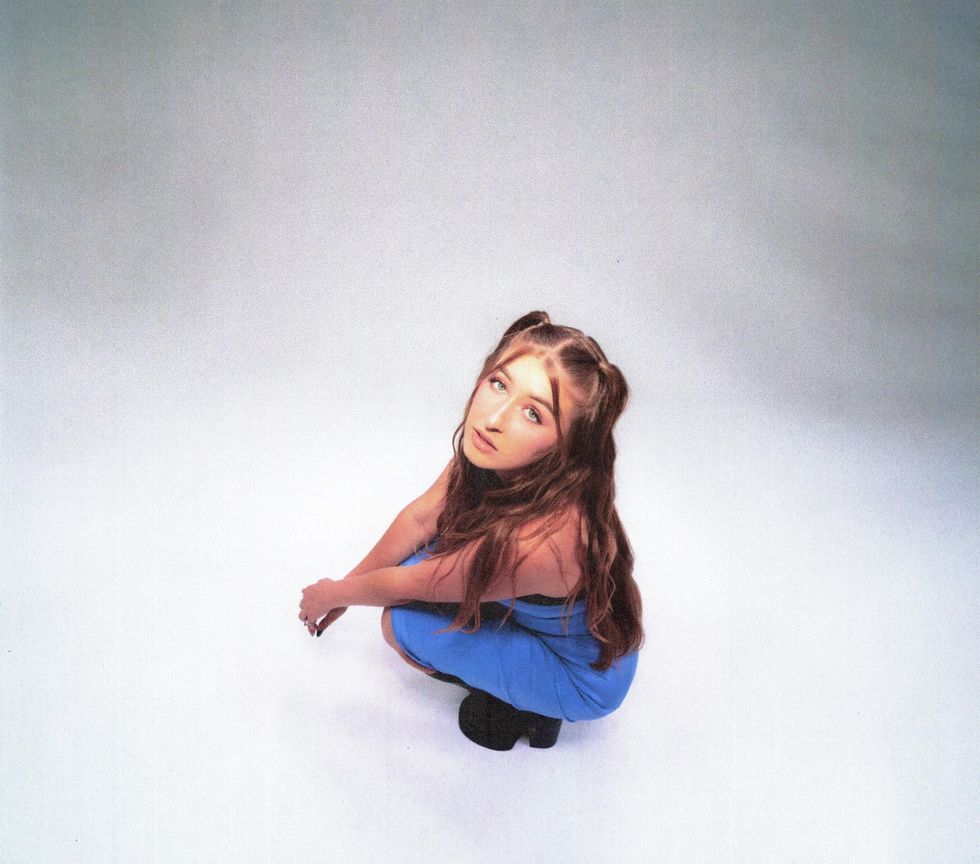 Courtesy of Alexa Cappeli
Having a solid group of friends that support and love her is what she accredits to helping her through everything. In fact, the single itself was written nowhere else than her friend Hannah's apartment.
Heartache aside, right now Alexa is writing music based on her friendships and how life is ever-changing. The album, which she adamantly assures me "will have no skips" (and I'm heavily inclined to believe her), is about letting go of relationships and being comfortable with it.
Alexa's sound is refreshing and her take on relationships is raw and honest. She confides,
"My manager, Jamie, always says that my music makes her want to run through a wall in a good way." It's a great way to describe the exclusive feeling only music can provide: music can be so relatable it fires you up.
In the future, she shares she'd ultimately like to go on tour, whether it be an opening spot or her very own. Right now, sonically, she says she's inspired by pop music and what she calls "pop edge" - the bass heavy, rock-influenced pop that makes people want to dance and scream.
It's all about staying authentic to herself. Something her followers have seen with her TikTok, Cappelli likes to share inside clips of recording sessions and personal glimpses into her life. For her, it's a great way to connect with fans.
Her first single, Could've Just Left Me Alone, found viral success on the platform as Cappelli genuinely tries to form connections with everyone through livestreams and interacting.
As for Temporary, it's just the start for Alexa Cappelli. She makes music that we all can relate to with an original sound and refreshing perspective.
It's a song Alexa needed to hear a year ago when she wrote it, a gentle reminder not to settle for less than you deserve.
Listen to Alexa Cappelli's new single, Temporary, here: