FILM
Davis waived his kicker fee, giving the Lakers the ability to recruit another max player.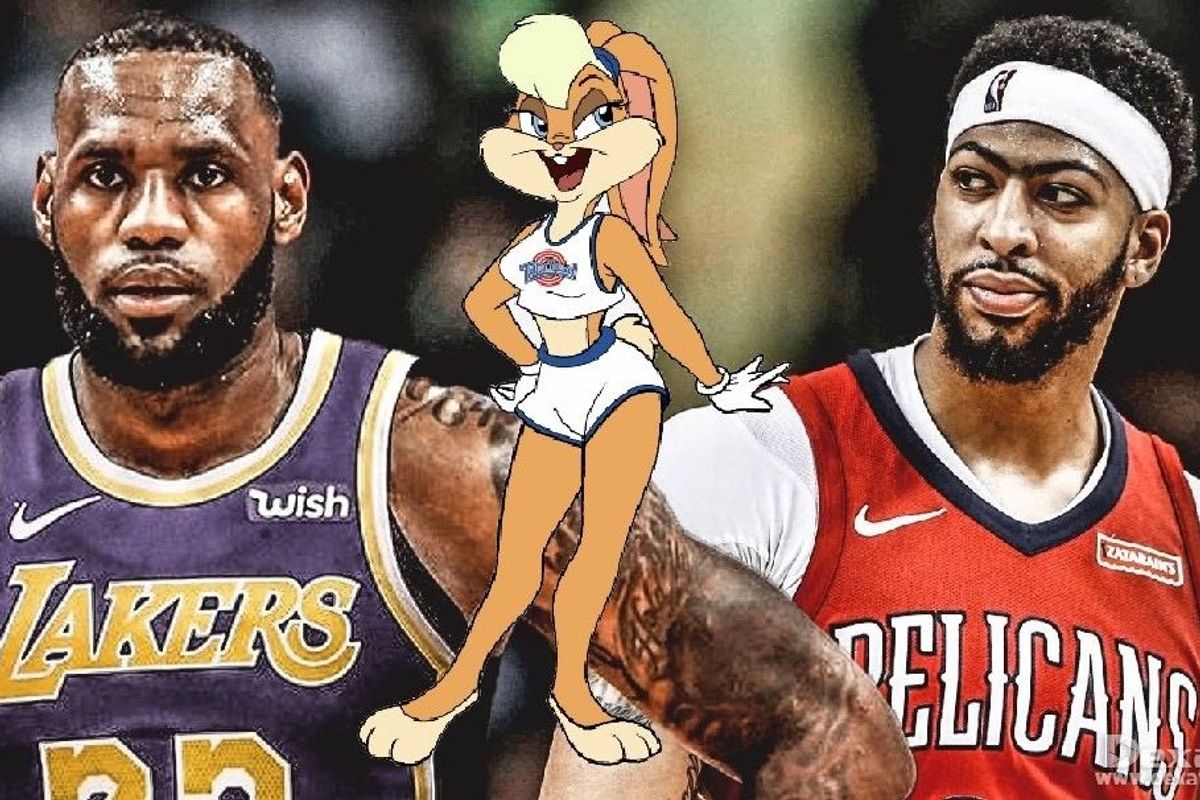 In what could be the biggest move of the NBA off-season, the Los Angeles Lakers traded Anthony Davis to the New Orleans Pelicans in exchange for Lonzo Ball, Brandon Ingram, Josh Hart and three first-round picks, including the number 4 overall pick in this year's draft.
But that deal soon changed, and the Lakers traded Mo Wagner, Isaac Bonga, and Jemerrio Jones to the Wizards, meaning many contracts were cleared and the team was left with more cap space for free agency. It's clear that the Lakers secured Davis in order to put another superstar around Lebron in his prime. It's also no small factor that the warriors are out of contention this year, opening up the championship to the field, especially since both Kevin Durant and Klay Thompson are injured.
But perhaps most interestingly, Davis just waived the $4.1 million trade kicker in his contract. That means the Lakers are left with additional room in their free agency salary cap, making it seem likely that the Lakers are aiming to acquire a third star. But why would Davis waive the fee? Is it possible that he did it just for the good of the team? Or is something else going on?
According to Twitter, Lebron is making sure Davis will get his $4.1 million in another way: a big fat paycheck for his appearance in Space Jam 2.
So Anthony Davis will waive his $4.1 million trade kicker to enable the Lakers to sign a max player in free agency… https://t.co/uLOVSK6zuh

— Drew Shiller (@Drew Shiller) 1560991117.0
LeBron James pulled off one the best trades this off-season: Anthony Davis gets James' No. 23 and a role alongside… https://t.co/QgJO1bxHpM

— Arash Markazi (@Arash Markazi) 1561661240.0
Davis' appearance in the classic movie sequel was announced last month, and many fans think Davis was promised the part in exchange for agreeing to waive the fee. If this is the case, is it breaking any rules? How can anyone prove that the movie has anything to do with the player acquisition process? While we wait for answers, Twitter will continue to deal in wild conjecture and quippy jokes.
@ArashMarkazi AD after walking out of the early sneak peak of Space Jam 2 😂😂😂 https://t.co/lsn2YwAqOf

— KH•A•RI (@KH•A•RI) 1561666189.0
LeBron bribed AD to waive his trade clause to open up that max slot smh. Prob paying him extra to star in Space Jam… https://t.co/ohG0PBmyTm

— Depressed Warriors Fan (@Depressed Warriors Fan) 1561666123.0
Space Jam 2 gonna be more expensive than Avatar

— Scott Horlbeck (@Scott Horlbeck) 1561665373.0