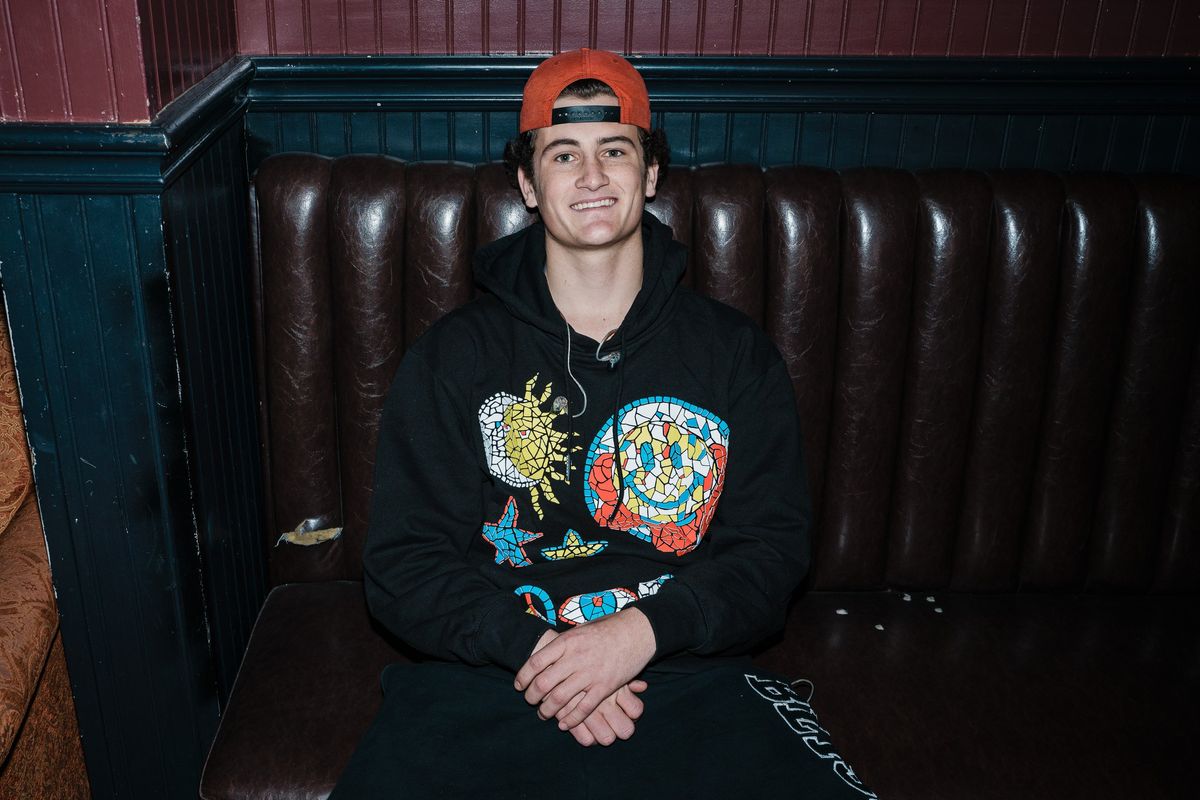 Jordan Edwards for Popdust
Late last month, Arden Jones set out on a West Coast mini tour. A celebration of his recent success, he played songs like "horror story" and "mr. sunshine." Part of his growth can be attributed to a steady output of new music. Throughout 2022, he released 11 short projects, culminating with the 10-track age tape 0 in November.

Despite all that recording, he found time to jump on the recent single "Can't Change For You" with labelmate Bankrol Hayden and charlieonnafriday.

Part of his rise can be attributed to a large social social media following driven by the music. Those followers mean bigger crowds. We met him at The Moroccan Lounge in Los Angeles, which sold out well before showtime.

Lisa Diasparra talked to Jones backstage about his impressive musical output, life on the road, and the origins of his ukulele. Watch the interview and stream "Can't Change For You" below.
For more from Arden Jones, follow him on Instagram and TikTok.