MUSIC
AT&T's fake boy band just became a lot more real.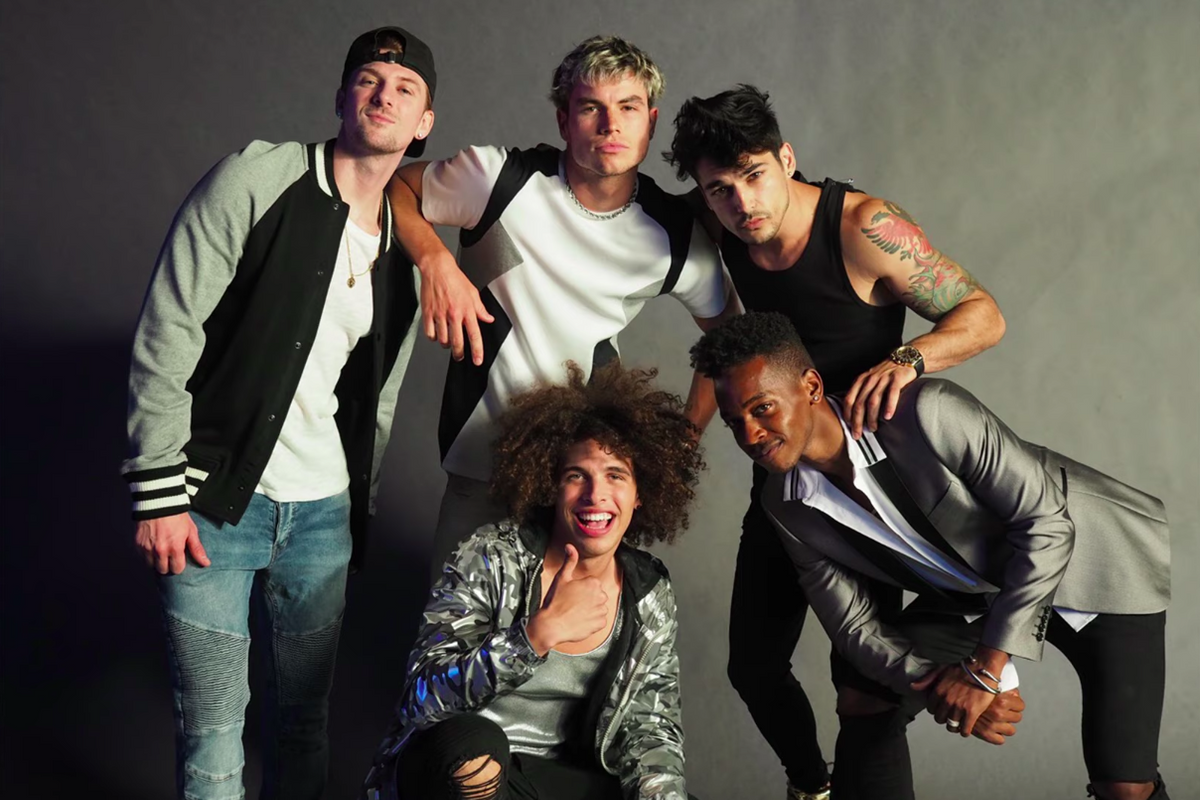 AT&T/ Kory Brocious
Dreams really do come true. After our fervent fan outcry to #DropSummertimeLover, AT&T has finally answered.
At long last, we can all experience "Summertime Lover"—the absolute bop from the AT&T OK Boy Band commercial that plays 800 times during every college football game—in its entirety. No longer will we have to repeat the commercial on loop, over and over and over again for a 30 second taste of the greatest boy band since NSYNC. Fake boy band or not, this is the real deal:
Summertime Lover (full-length song!) by 💥300 Likes💥 www.youtube.com
Take a minute. Dry yourself off. I will too.

Okay. So.
"Summertime Lover" isn't just a total bop. It's also a real banger. In fact, it's everything we asked for and more.
Back off, Backstreet Boys. Your reign is over, BTS. 300 Likes may be the newest boys in town, but if "Summertime Lover" is any indication, they're about to sweep the world by storm.
Lyrics like, "Hey girl / I hope you get this DM in time / I put emojis everywhere so it's easy to find" bring a level of swoon-inducing heat that rivals history's hottest boy band ballads. Then Kory comes in with this bit and it's absolutely over: "Tell me that you're on your phone creeping me now / Deep liking my pics all the way back to 2009 / You can start snapping all of your girlfriends / Tell them you're talking to someone in a boy band."
No doubt about it, "Summertime Lover" is the absolute hottest bop of 2009 and 2019.
I'm seeing a real bright future for these guys. I'm talking merch. I'm talking concerts. I'm talking Grammys. Make it happen, AT&T.
I promise, I'll be right in front of the stage at every 300 Likes concert wearing my Kory Brocious t-shirt. I don't even care if the universe implodes from the absurdity of a fake boy band commercial becoming reality. "Summertime Lover" is
just that good,
and 300 Likes isn't just a boy band. 300 Likes is
a movement
. And yes, we're going to stan. #300LikesSquad.
From Your Site Articles
Related Articles Around the Web