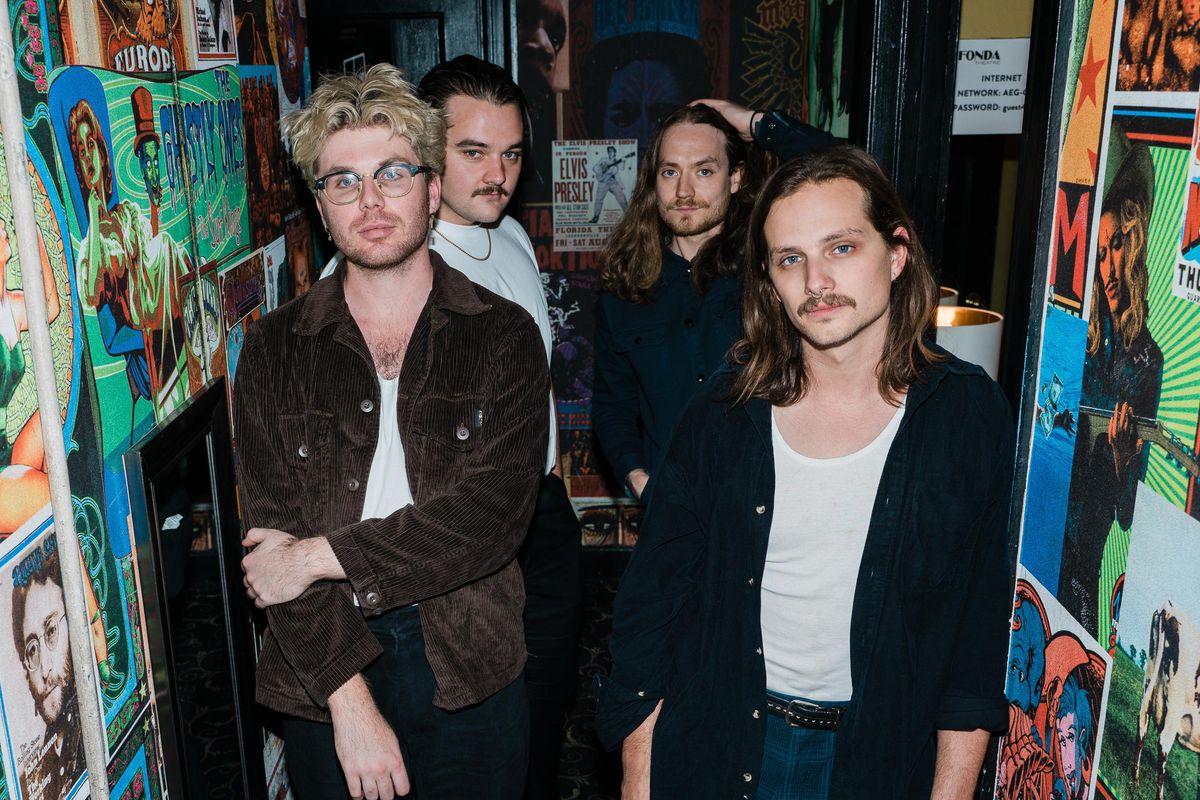 Interview and Photos by Jordan Edwards

Late last year, Vacations toured the Western United States. The Australian quartet has been releasing music since 2015, but recently their popularity has surged. This is means bigger venues and more devout fans.

We met the band backstage before their show at the Fonda in Los Angeles. After the tour, we talked to drummer Joseph Van Lier and bassist Jake Johnson about the experience.
---

What was it like to tour the American West (and Mexico)?
Touring the American West was fantastic! It was honestly everything we could have dreamed of from a tour. We saw so much inspiring countryside, had some lovely random encounters with people on the road, and everyone that came to the show got really into the spirit. There were some great costumes at our shows, and we actually were able to meet a lot of the audience this time around. Mexico was just as amazing as we had been told to expect. Sadly, we only saw Mexico City, but we did have some downtime to see the sights. Everyone we met there was so sweet, and the show had this incredible energy we don't know if we've found anywhere else.

Where did you get those sweet hats?
We actually got our western get-up from a general store in Los Angeles before we set off, but we picked up new hats, handkerchiefs, and belts as the tour went on, both from stores and fans. It was very funny, almost like rare unlocks in a game.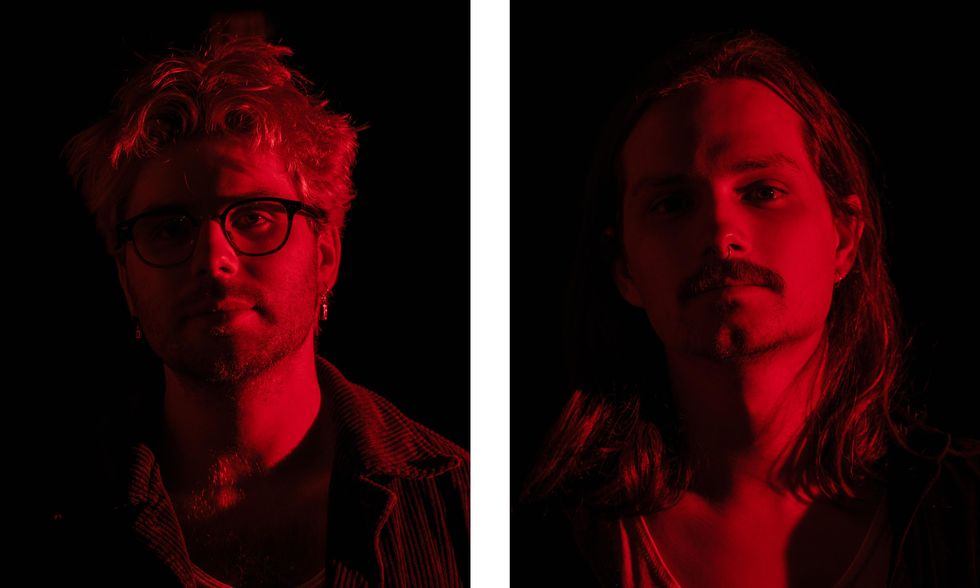 Campbell Burns (vocals/guitar) and Nate Delizzotti (lead guitar)
Do you have a favorite tour stop or one that surprised you?
Meow Wolf in Santa Fe was such a unique, fun show. For anyone not familiar, Meow Wolf is this interactive art installation where you explore all these rooms built off of a full scale two story home (this is inside of a massive building that used to be a bowling alley, I think). There's hidden passages under chimneys that lead you to a Jurassic-era cavern, an entire magical forest out the back door, and this mystery to solve about why a death in the family who lived there is causing the fabric of reality to wear thin. And we got to play there!

Your popularity, at least in the States, has surged recently. Obviously, "Young" blew up on TikTok, but you've built a genuine fanbase. What do you attribute this to?
I'd like to think it's something right we've done, we do try to be as approachable as possible and interact with the fanbase as we can. I hope our goofiness connects haha. In all likelihood though, we might have just been incredibly lucky with the kind of people that like us and our music. Everyone in the community is very supportive and inclusive. There's no faction wars happening between people that found us in 2018 or just recently on TikTok. We're super grateful.

The band is known for its spacey, hazy guitar sound. Why do you think you went that way instead of something harder or more power chord driven?
Guitar tone has always been an important part of the songs for us. It really just comes from how we are feeling at the time and what we are listening to. And I guess power chords have just never been relevant. Nothing against them though; we may have a shred one day. We get pretty silly during rehearsals.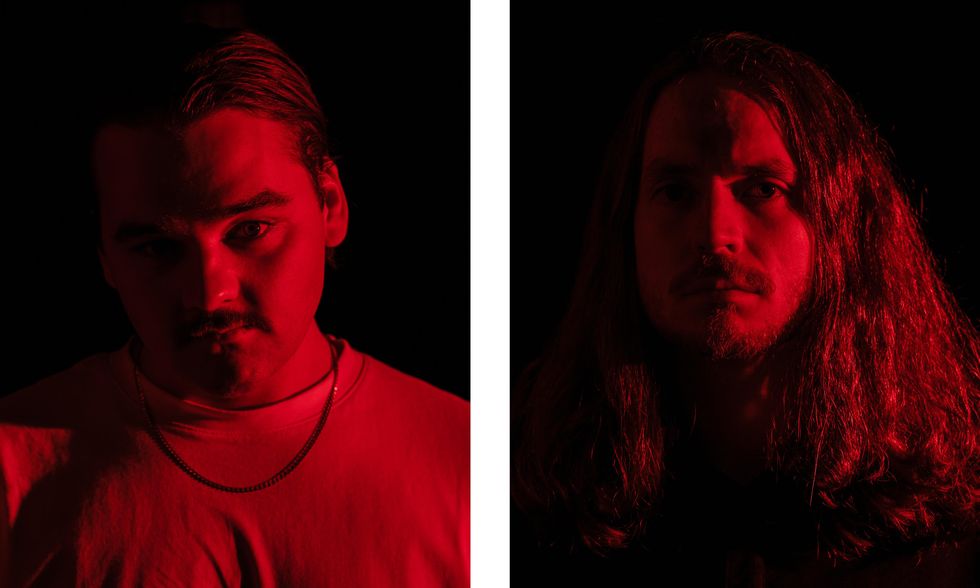 Joseph Van Lier (drums) and Jake Johnson (bass)
How much do you guys pay attention to musical trends? Do you let it affect the music you write?
We do pay attention to music trends because we consume a lot of music and love finding new artists as well as watching how those that we love progress through their careers. This naturally inspires us and influences our writing in the same way that older music does. We definitely don't let it dictate us, but you can't bury your head in the sand and make the same album eight times in a row. I think it's important to find good influences.

How collaborative is the songwriting process within the band?
The songwriting varies wildly from track to track but generally speaking, we collaborate to the extent that each of us can contribute and provide their voice and input without having too many ideas in circulation or chefs in the kitchen at any one time. Like everything, it's an always changing environment that keeps us all flexible and creatively engaged.

I know you guys are big Simpsons fans. Do you have a favorite episode?
The episode '$pringfield' where Marge develops a gambling addiction has never left my mind since I was a child. It's a great example of how that show can pull easy laughs one moment and then also scare me off gambling for my entire life hahaha.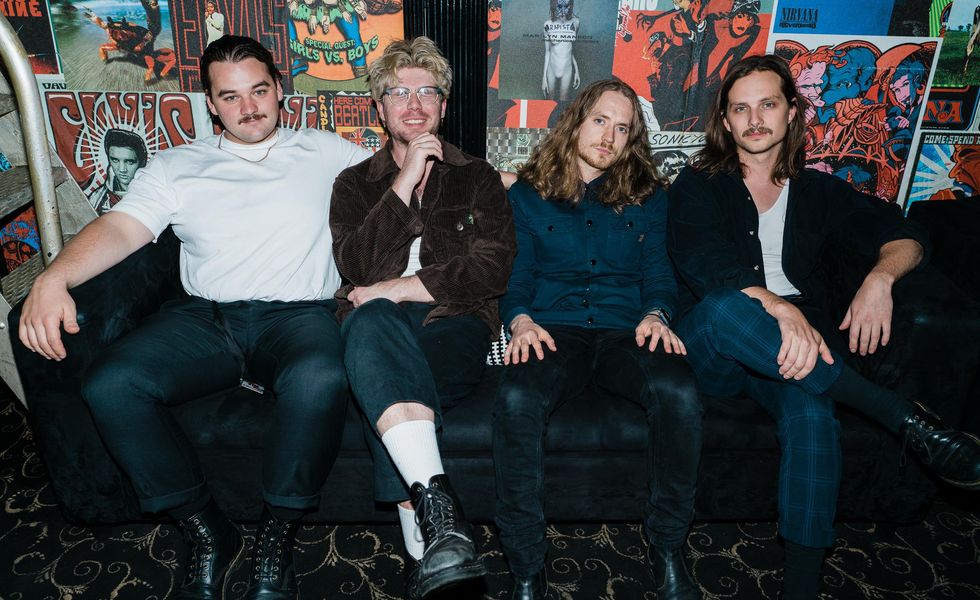 What's an Australian food that most Americans don't know but should?
This is a hard one because you're really missing out on some delicacies. More than Milo, Pavlova or even Caramellos, that fact y'all don't have enough fish and chip stores or know what chicken salt is, is a crime. It's the superior salt. There, I said it. Doesn't even contain chicken!

Can fans expect new music anytime soon?
New music is literally just around the corner. So much of it as well. We've been hard at work, Campbell is writing like a fevered madman. We can't wait to show y'all.
For more from Vacations, follow them on Instagram and TikTok.