I've always had trouble getting my brows to grow in the way I want them to. I spent years waxing and tweezing only to have to draw them in with pencils and eyebrow fillers, but they never seemed to look natural. Drawn on, uneven brows is not the look I was going for! I even had them professionally dyed a few times, but it always looked mismatched to my naturally red hair. I wanted a bolder brow, but I was stumped. It became more of a headache than a beauty regimen. I was about to give up and accept that my brows may never look full and bold the way I want them to, but then I heard about Vegamour from a friend.
Vegamour is a line of cruelty-free hair, lash and brow products that are free of any toxins and harmful chemicals. Their brow volumizing serum is designed to awaken the dormant hair follicles to give you a fuller, more natural look. My friend who recommended Vegamour works in a salon, so she's always in the know about new products that actually work. I ordered the Brow Plan 2 from Vegamour, which comes with volumizing serum and tinted volumizing gel. It's really been working, I'm so excited about the results!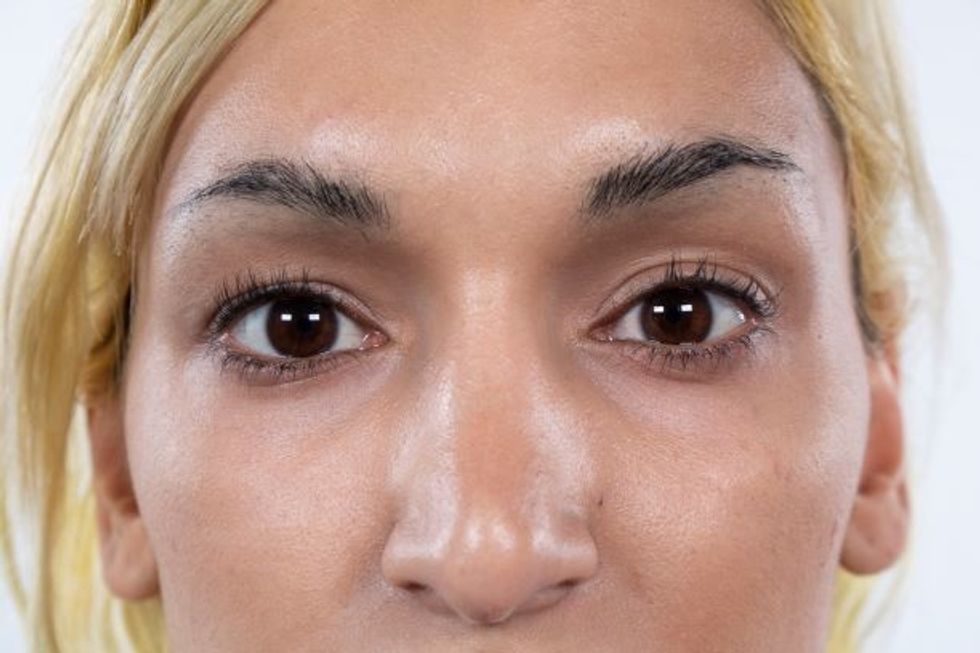 The picture above is of drawn-in brows. They're so uneven and you can tell where the brow ends and pencil begins, which no one wants. I wanted to have naturally full brows, so I really needed them to grow in stronger and fuller. No more fillers or pencils and I definitely did not want to go the microblading route. I've heard so many horror stories about it going wrong, not to mention how expensive it is. After applying both the volumizing serum and tinted volumizing gel daily for fourteen days, my brows were already growing in much fuller and darker.

Also, the application process could not be easier. I give each brow one swipe of both the volumizing serum and tinting gel in the morning and at night. It fits right in with the rest of my skincare regime. The picture below is a close up of what my natural brows looked like after just two weeks! The shape was fuller, and they looked darker and more striking without being a total mismatch to my hair color, the way so many tinted gels made them look. The growth serum has given my brows a more defined look without the use of brow pencils. The tinted gel is great for keeping them in place, too. I'm so excited that I finally found a product that did exactly what I wanted it to do.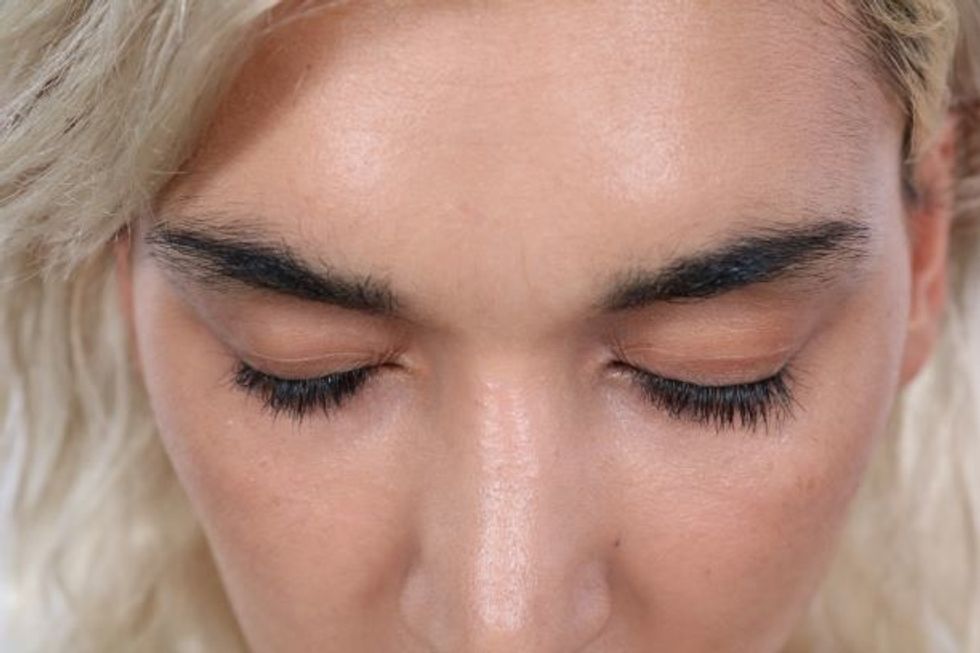 After three weeks, my brows are now growing in more lustrous and full. The combination of the volumizing serum and tinted volumizing gel has given me the gift of the brows I've always wanted. I've tossed all my other brow gels and products that don't work in the trash. Not only do I feel great about my brows, but I love that Vegamour is such a mindful company. They're totally vegan, so no animal testing, and their ingredients are all ethically sourced. The Brow Volumizing Serum is different from other products on the market because of its unique formula, which is made up of naturally derived zinc and biotin, mung bean and red clover. These ingredients provide vital nutrients for healthy hair follicles, like calcium and protein, so it's nourishing my brows without harsh chemicals which can cause irritation. It makes me feel good about using their products and that's just the cherry on top.

The brow struggle is real, but Vegamour helped me break free and I've already placed my next order for the Vegamour Brow Serum. As a subscriber to Vegamour products I save up to 25% off the retail price, so my lash and brow products are affordable and I never have to worry about running out. I'm so grateful my friend tipped me off to Vegamour and I just can't keep this game-changing secret to myself!
BLACK FRIDAY DEAL: Our friends at Vegamour are offering our readers a special offer! Follow this link and save up to 40% today! Get an additional 25% with code BEAUTY25 when you subscribe!