MUSIC
Newest Vevo LIFT Artist of 2018
Billie is Vevo's newest LIFT artist of 2018. She is part of Vevo's artist development program that connect today's rising stars to audiences around the globe with original creative content.
Don't bother to pigeonhole Billie Eilish. She zigs while you zag, forcing a periodic reassessment of your take on her. And know what? That's the sign of a true artist, someone whose curiosity is in lock-step with their creativity. It's a long way from the heart-on-sleeve delicacy of "Ocean Eyes" to the eerie rumble of "you should see me in a crown," so here's a heads up: Billie's always on the move; the LA teen has steadily widened her sound in the last two years. When her name first bubbled up in 2016, her music had both an ethereal vibe and a wisdom that belied her years. That's when we began falling for her, and shot our Vevo Meets profile. After hearing her the depth of her 'don't smile at me' debut, we invited Billie to become one of our DSCVR artists, and the riveting take of "my boy" she made in Brooklyn last fall remains a must-see. Now she's turned another corner.
The dreamy aura she brought to her recent duet with Khalid on "Lovely" was stunning, and the swag and authority that define her new LIFT performances serves the music well. In a week or so, we'll also premiere an intimate profile, so be here to learn more about Billie Eilish.
Executive Producer: Micah Bickham
Producer: Ed Walker, Contrast Films, Maura Scully
Director: Ryan Booth DP: Natalie Kingston
Editor: Colton Fordyce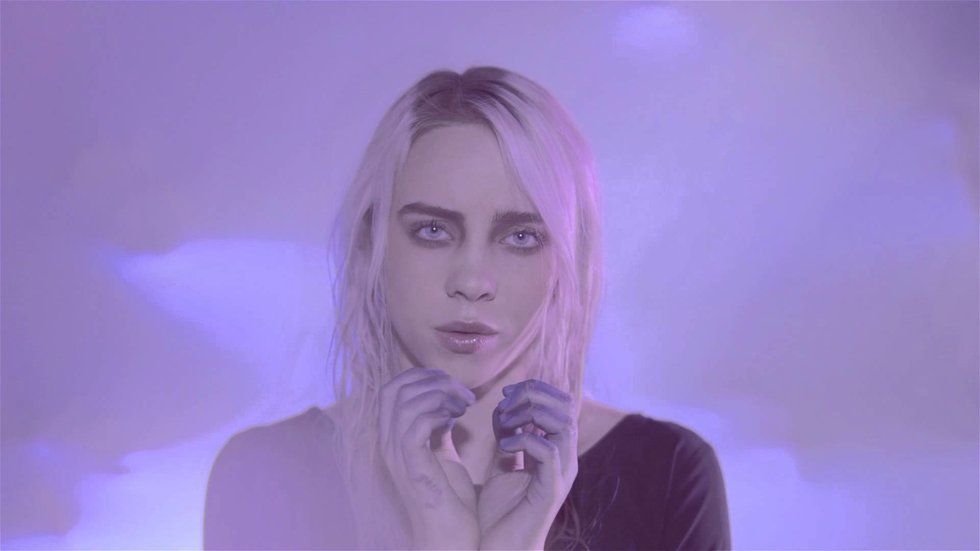 i.ytimg.com
---
Dan Victor is editor of Popdust and producer of Popdust Presents. He is also a music producer, bassist for Low Profile (live hip hop) & The Coldpress (indie rap) and front-man for Ductape Halo (indie rock). Follow on Youtube.

---