Music Lists
Best Moments of Black History Month 2021
From Shmurda to Janet Jackson to Zendaya making that mac and cheese.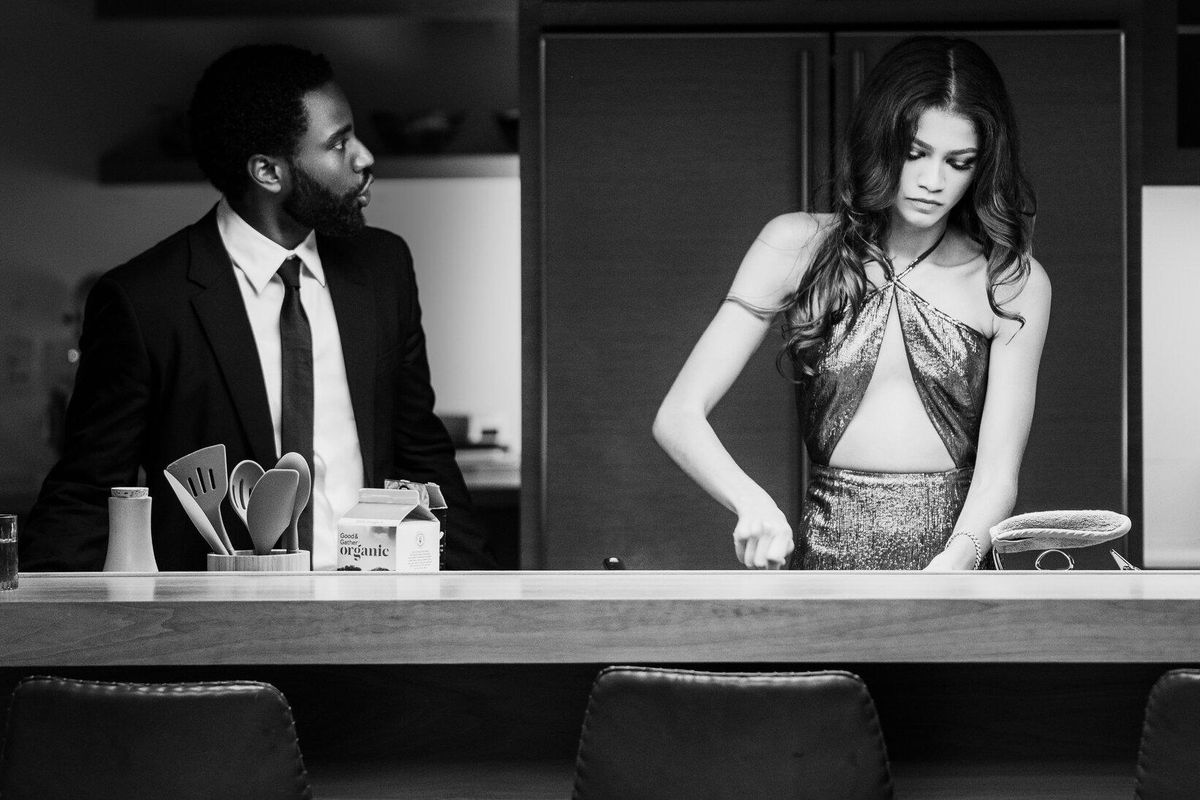 via Netflix
We made it through another Black History Month, and after the rollercoaster of 2020, this year more than ever we approached the month with celebration and caution.
After the protests of summer 2020 and the fatigue of the election, it felt good just to celebrate Blackness instead of mourn it.
However, there was the risk it would be a month full of
Nancy Pelosi in a kente-cloth
and other pandering bullsh*t. But we're in the clear, and despite the persisting pandemic, enough Black culture moments broke through the mess to carry us through.
---
Bobby Shmurda's Release
It finally happened. Bobby Shmurda was finally released from jail. The rapper, famous for his viral hit "Hot Boy" and its accompanying "shmoney" dance (Beyonce even did it … TikTok kids can only dream of his influence), has been in jail since 2014 — and nothing has been the same since.
Shmurda's incarceration was politically and culturally relevant. Bobby was arrested soon after his rise to fame, some saying he was targeted by authorities due to his notoriety, and spent two years incarcerated while awaiting trial before being sentenced, which emphasized the activism around criminal justice.
Culturally, we've been holding onto the hope of Bobby's release as a symbol of simpler, seemingly better times. Shmurda's charisma, pop culture influence, and swift disappearance was a cultural shift. With his return, we're hoping the culture will shift back to something less apocalyptic.
The Future is Looking Good for Black Film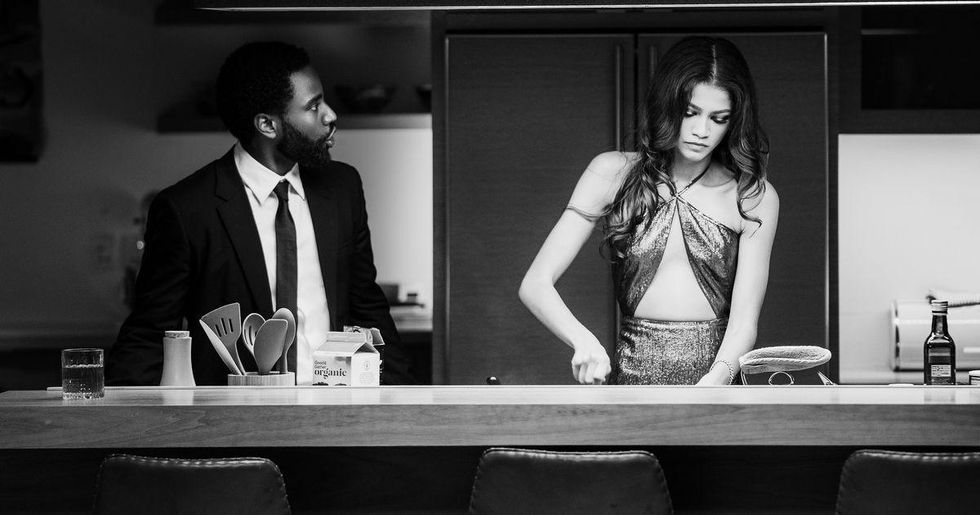 Zendaya, John David Washington, and the Mac and Cheese
Black feature films are often released during Black History Month (Black Panther, for example, which famously opened to recording breaking openings in February 2018), and this year saw many delayed releases from 2020 finally hit streaming platforms this month.
This was an especially good year for films with both an artistic and political lens. With more Black directors and producers, Black filmmakers are able to tell more expansive stories instead of being forced to tout trauma p*rn. The big productions this month included Judas and the Black Messiah, Malcolm & Marie, and The United States vs Billie Holiday.
The films each had their share of praise and criticism, which spanned from structure to subject matter to Zendaya making that mac and cheese. But each film's experiment points towards a new era of Blackness in film that is no longer defined by stereotypes or pain.
Each film gave us
much to think about
— even if we disagreed with the character's takes on art, criticism, race, or relationships. What the new trend in film reveals is the value of nuanced criticism and gives us hope for the forward trajectory of how we see Blackness in film.
Jazmine Sullivan Saves the Super Bowl
The Superbowl is allegedly about sports. More aptly, it's a capitalist wonderland of overproduced commercials which was, this year, rife with hypocrisy in the NFL's purported commitment to racial justice … despite their treatment of Colin Kaepernick.
The only redemption for the Super Bowl is usually the HalfTime Show, from Prince's iconic performance of "Purple Rain" in the rain to Beyonce crashing Coldplay's Halftime show.
This year's performance by The Weeknd faced the obstacle of the pandemic, which made the show a production of masked dancers and strange camera work. But his fans loved it, Abel putting on a show that was exactly what you'd expect.
But the real gem came in the form of the National Anthem performance by Jazmine Sullivan. Despite having to share the stage with Eric Church in a strange moment of pandering, Jazmine still managed to breathe life into the Star Spangled Banner.
Still, the only football games I will watch
are in movies
and I recognize Super Bowl Sunday as "
Janet Jackson Appreciation Day
" only.
Our Collective Dismissal of Justin Timberlake's Notes-App Apology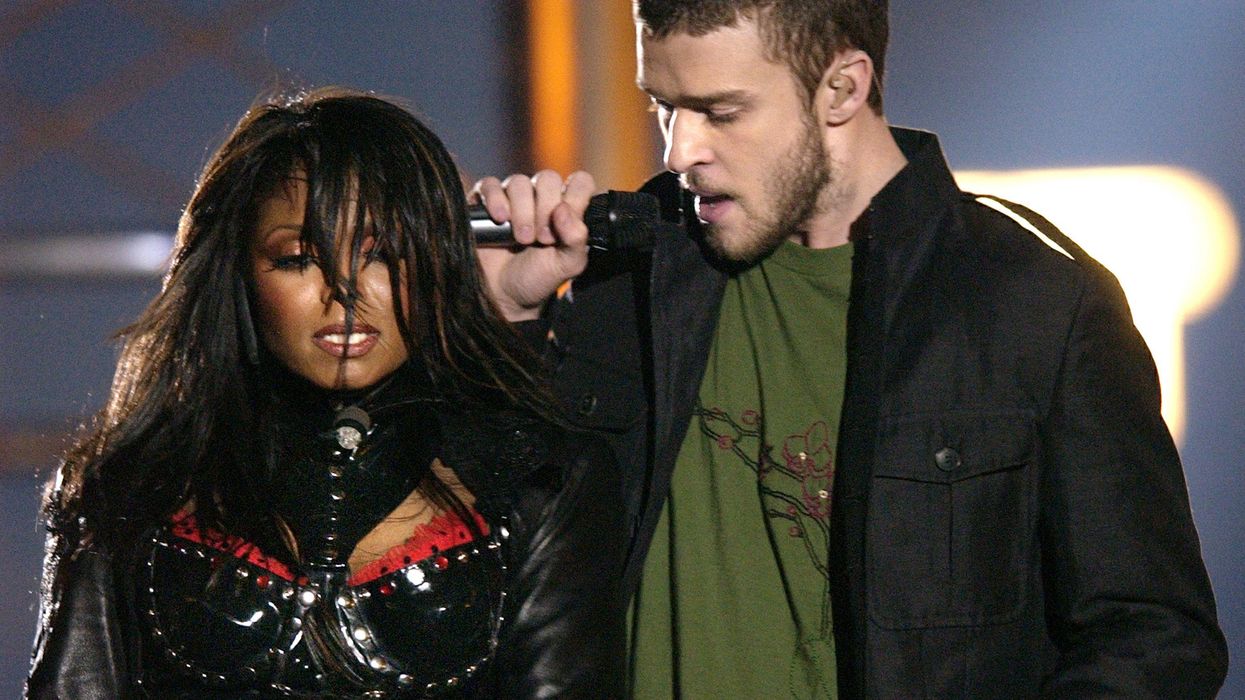 Janet Jackson and Justin Timberlake
David Phillip/AP/Shutterstock
Speaking of Janet, both she and Britney deserved more than Justin Timberlake's long delayed Notes-app apology.
After Justin Timberlake literally caused the infamous Janet Jackson nip-slip at their Super Bowl HalfTime Show performance, the media incessantly blamed her. The moment was framed as a scandal that Janet had to apologize for, rather than a moment of vulnerability of which she was the victim.
And all of this at the hands of Justin Timberlake, whose career has profited from Black culture.
In the aftermath of his lackluster apology, in which he barely took responsibility, the internet was quick to roll their eyes at him. So while this was a tepid step forth in the leaps it would take to get real justice for Janet Jackson, the complete dismissal of the man, the apology, and the notes app was a small moment of joy.