Frontpage Popular News
Mashup King Carneyval Is Here With "Flies (feat. Benny Mayne)"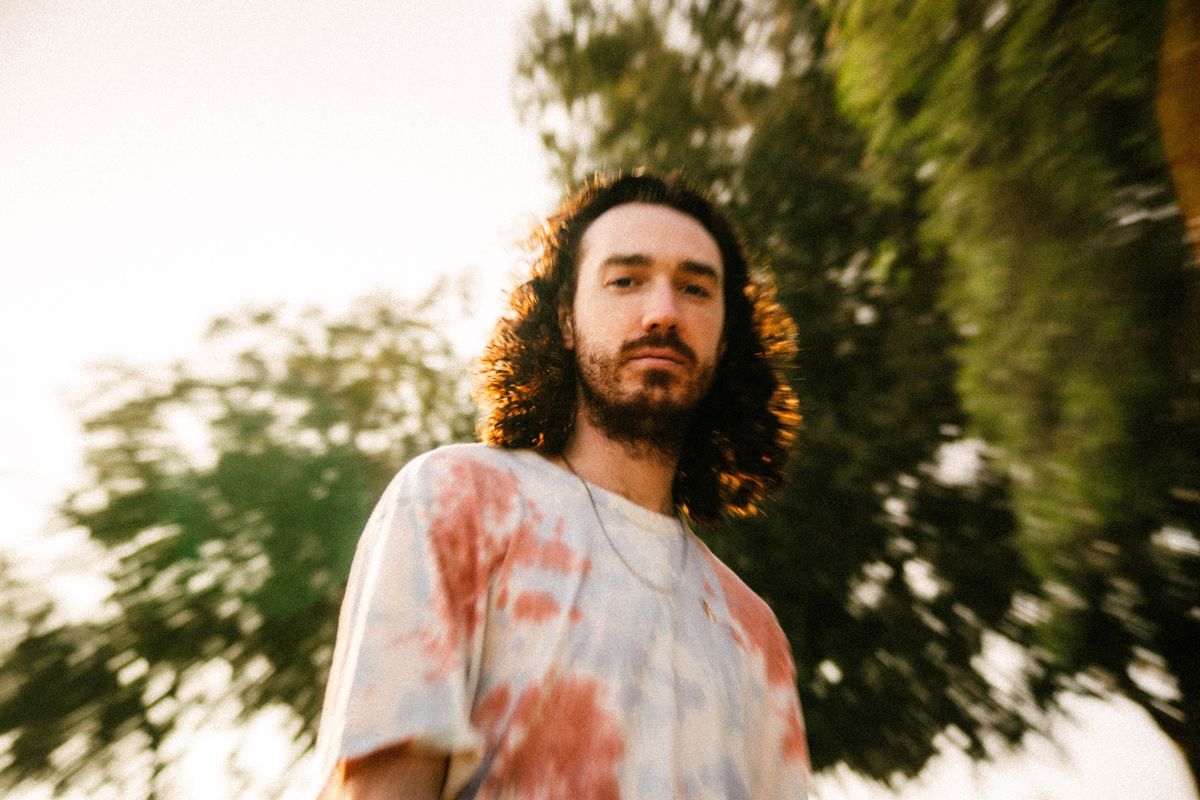 John Marq
Carneyval got his start as "The Mashup King" by posting TikTok's of your favorite songs mixed together. They all worked, and were insanely catchy, so people started wanting more. As all TikTok followings seem to happen, almost overnight Carneyval had a fanbase who recognized his mashups and wanted to hear original work from him as well.
---
He's toured and opened for big names in the EDM community like Illenium, Big Gigantic, and Above & Beyond. His Post Malone x Childish Gambino mashup became an anthem for the Black Lives Matter Movement. And now he's making his own mark on the music industry with his own tracks.
It makes sense why so many people love Carneyval's production, it's appealing to everyone. With his new singles "Me Time (feat. Lourdiz)" and the new "Flies (feat. Benny Mayne)", Carneyval is proving he is a magician of a producer. Despite opening the track with an acoustic guitar, "Flies" explodes into a catchy, infectious beat that makes everyone want to press repeat as the song ends. You can listen to the song here:
"Flies" is everything you need for your catchy pop tunes that blends genres between dance and pop seamlessly. Carneyval sat down with Popdust to talk his recent singles, his TikTok success, and more!
PD: Congratulations on your new track "Flies (feat Benny Mayne)"! What was the inspiration behind it?

Thank you! I'm thrilled that "Flies" is finally released. Sonically the inspiration came from an
organic jam session in my studio. For me, the creative process always begins with a spark—an
idea or concept that captivates my attention. This time, it was the guitar chord progression you
hear at the beginning of the song. From there it was all about bringing the vision to life. A few
hours later, "Flies" was born.
PD: When you're collaborating with an artist, does your production and writing process change at all?
Collaboration is always an exciting opportunity for me to expand my creative horizons. When
working with an artist, the production and writing process often involves a fusion of our styles
and ideas. We brainstorm and exchange concepts, experimenting with different beats, melodies,
and rhythms until we find a balance that represents both our artistic visions. It's a collaborative
journey that leads to the creation of something unique and exciting.
PD: This track follows "Me Time (feat Lourdiz)", how do these two songs represent your overall sound as an artist?

"Me Time" and "Flies" both showcase different facets of my artistry while still maintaining a
cohesive sound. "Me Time" embodies a more laid-back vibe - imagine driving down the coast.
While "Flies" on the other hand is an uplifting, quicker rhythm. Together they're just the starting
blocks for the versatility and range of my artist project.
You're known as the Mashup King, remixing popular songs on TikTok that has gotten you a huge fanbase. How did you start creating these mashups?
Creating mashups on TikTok actually came very naturally. As a music lover at heart, I've always
been fascinated by the creative process of blending different songs together. TikTok provided an
incredible platform to share these mashups with a wide audience and connect with fans who
appreciate my music. It truthfully just started as a fun experiment, and I'm grateful to see the
growth and continued support from my fanbase as a result.
What's one mashup you'd love to do but haven't yet?
Very tough question. Since I really love fresh takes of timeless songs, maybe something with
"Could You Be Loved" by Bob Marley. Dare I say a 50 Cent verse…
PD: How is it different creating mashups from your original music?
Creating mashups involves reimagining existing songs and forming a completely new
soundscape. It requires finding compatible elements and carefully blending them together to
create something cohesive on. On the other hand, producing original music allows me the
freedom to fully explore my own creative ideas and concepts from scratch, starting with a blank
canvas. Both processes allow me to express myself in different ways as an artist.
PD: What's next for you this year? Any tours or perhaps an album?
This year is shaping up to be an exciting one. I've been fortunate enough to collaborate with
some incredibly talented artists on upcoming projects. I started to tease the songs so the
anticipation is already high. I'm also definitely looking forward to connecting with fans in a live
setting. Stay tuned for more updates on shows!