MUSIC
13-year-old pop artist releases dark-pop single in honor of Mental Health Awareness month.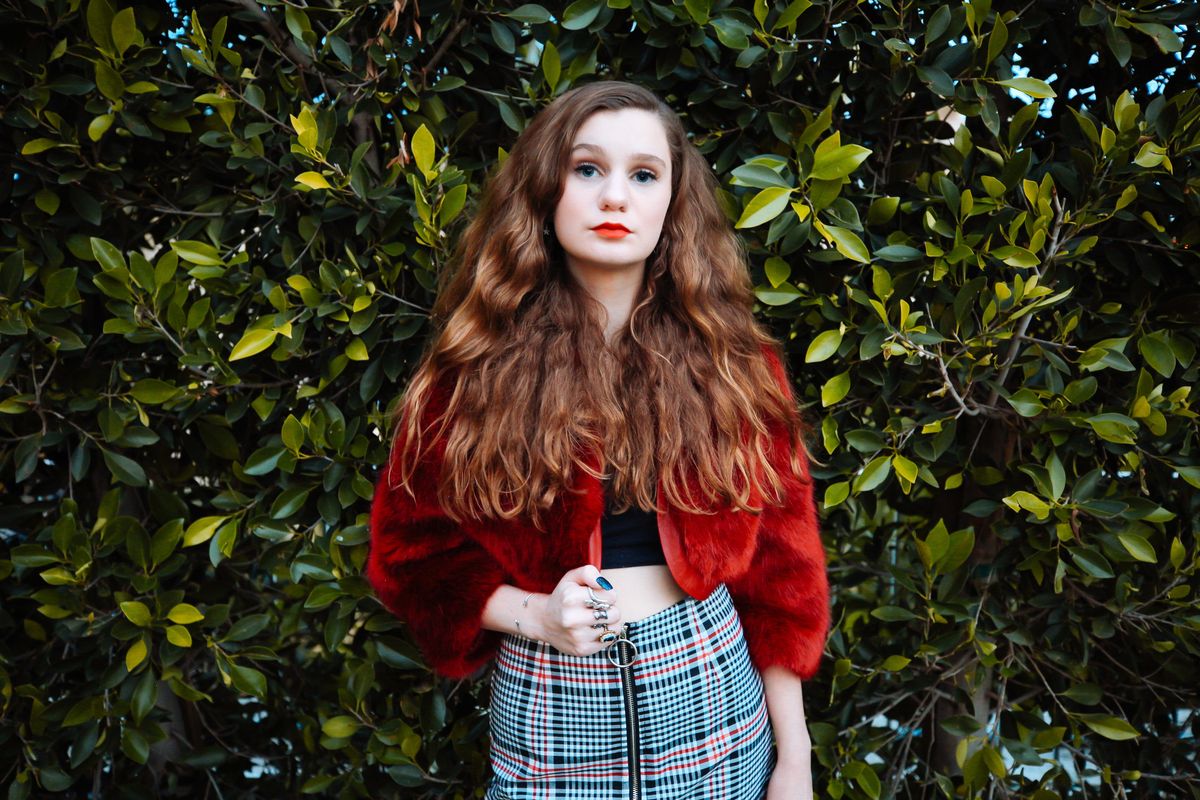 Chalisa Singh
Dark-pop's newest powerhouse, Cloe Wilder, demands your attention in her debut music video for her single "Overthinking."
The 13-year-old writes and sings with a maturity beyond her years, crafting melancholic yet fiercely relatable songs that touch the deepest parts of the human psyche. Championing the concept of accepting one's mental illness and embracing imperfection, the young musician is on her way to stardom, starting with her introspective visual.
The video begins with Wilder walking alone in a neon-lit house, wearing a black dress and a pensive look. The mystique synths chime in with alternating scenes of her sitting in a graveyard singing about being lost and asking for someone to help her get out of her head.
"I've been pretty open about my mental health and I'll continue to do that because it's important," says Wilder. "That's why this song will always stay with me because I know that mindset will always stay with me."
The visual then shifts to scenes of Wilder walking on a pier in the early grey light of morning. After one final chorus the track ends abruptly and we see Wilder gaze out into the oceanic distance before cutting to black. "I made this song almost a year ago, and I'm in a completely different place now - lyrically, and just as a person, I'm different. People evolve, but some things don't change."
According to Wilder, the video doesn't have a clear storyline and its up to the audience to interpret what happens. She goes on to express that the visual developed a meaning as they filmed it. "We didn't go into it thinking, 'This is the video, and this is the meaning/logic behind it' because there's none of that. We shot it in Grand Cayman, which is a really special place for me. I wanted the video to be special. For me, it's just how I felt at the time. I'm excited to hear how it makes people feel."
Check out Cloe Wilder's dark-synth pop video for "Overthinking."
Cloe Wilder - Overthinking (Official Music Video) www.youtube.com