Sports
NFL Player Damar Hamlin of Buffalo Bills Critically Injured
Monday Night Football - Breaking News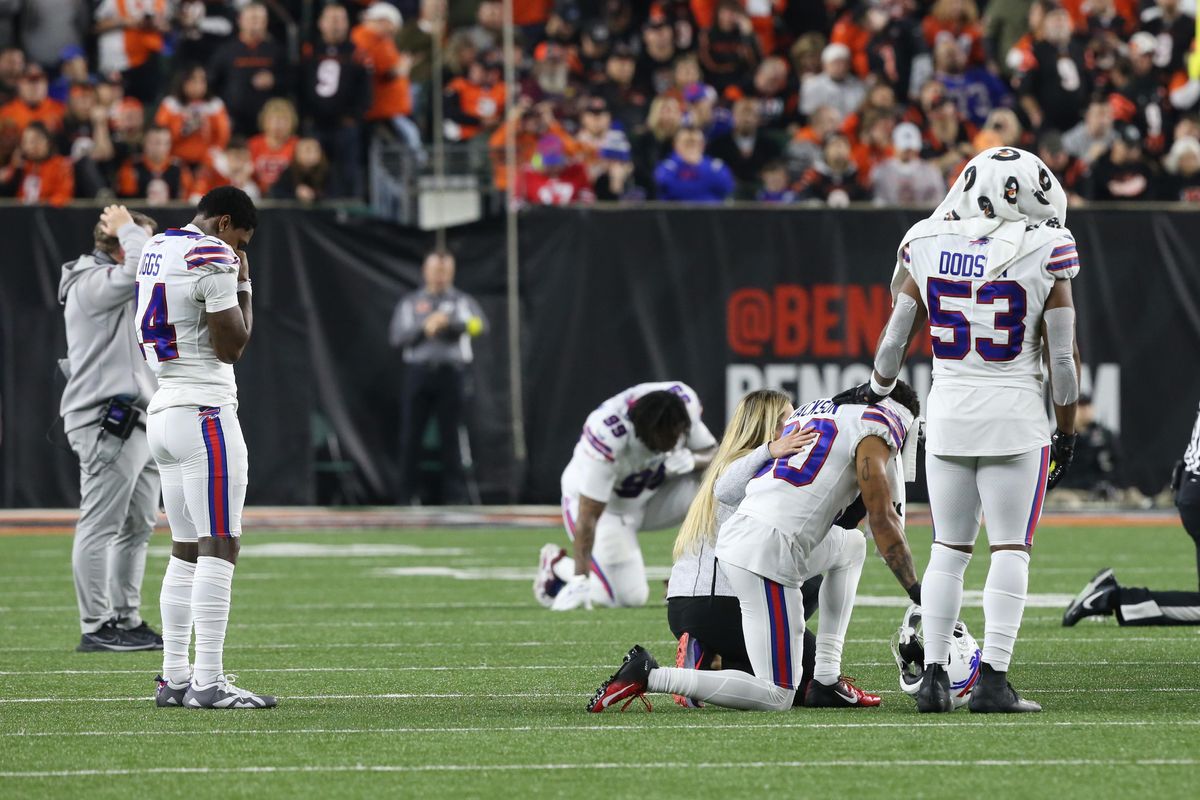 John Sommers II/UPI/Shutterstock
In a tragic turn of events Monday evening, 24 year-old Damar Hamlin of the Buffalo Bills collapsed on the field during the Monday Night Football game against the Cincinnati Bengals. After stumbling immediately after a tackle, Hamlin suddenly collapsed to the turf. He received CPR on the field, then was transported to a Level 1 trauma center at 9:25pm ET, where he is in critical condition.
In what will surely have long term implications for the NFL, the game has been suspended. An hour after he left the stadium, the players and coaches from both teams remained on the field, taking a knee, hugging, crying.
In a sport with a long history of controversy regarding player health, and the prevalence of Chronic Traumatic Encephalopathy (CTE) - severe brain injury - among retired players, this event will surely result in a reckoning for a business built on a foundation of immense athletes colliding with each other at top speed.
Related Articles Around the Web