Jerritt Clark/Courtesy of Amazon Music
Last night in Los Angeles, Ed Sheeran kicked off the new season of Amazon Music Live, and we were there to see it. The superstar played a mix of hits and new tracks from his upcoming album Autumn Variations. While a full band accompanied him throughout the night, much of the show featured the singer-songwriter alone on stage.

After being introduced by 2 Chainz, Sheeran started the set with fan favorite "Castle on the Hill," followed by hits "Shivers" and "The A Team." He then transitioned into material from Autumn Variations, due out Sept. 29. The new songs received a positive reaction from the crowd, particularly "American Town."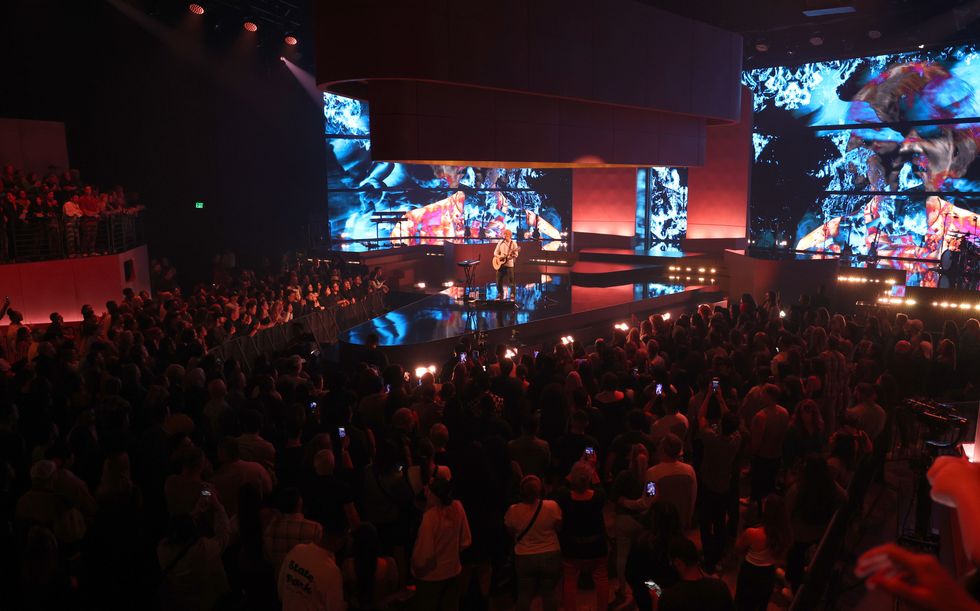 Ed Sheeran on Amazon Music LiveJerritt Clark/Courtesy of Amazon Music
The lighting and video displays were impressive (as they should have been). Above Sheeran, a giant softbox shaped like the Prime Video logo tilted and changed colors to match the mood of each song. The animations behind him added to the experience without being distracting.

Of course, the real highlight was Sheeran himself. Despite all the fancy effects, the performance felt organic and spontaneous. When musicians joined him, it was a full band with live percussion, not just a couple guitar players playing to a drum track. Purists just wanting to see and hear a straight Ed Sheeran show got their wish. It was refreshing to attend a TV concert that catered to the live audience in attendance.

Sheeran closed the 13-song set with two of his biggest hits. "Shape of You," performed solo with simple lighting, was a great opportunity to see him work his famous looping station. "Bad Habits" served a giant sing-along and a perfect way to end the night.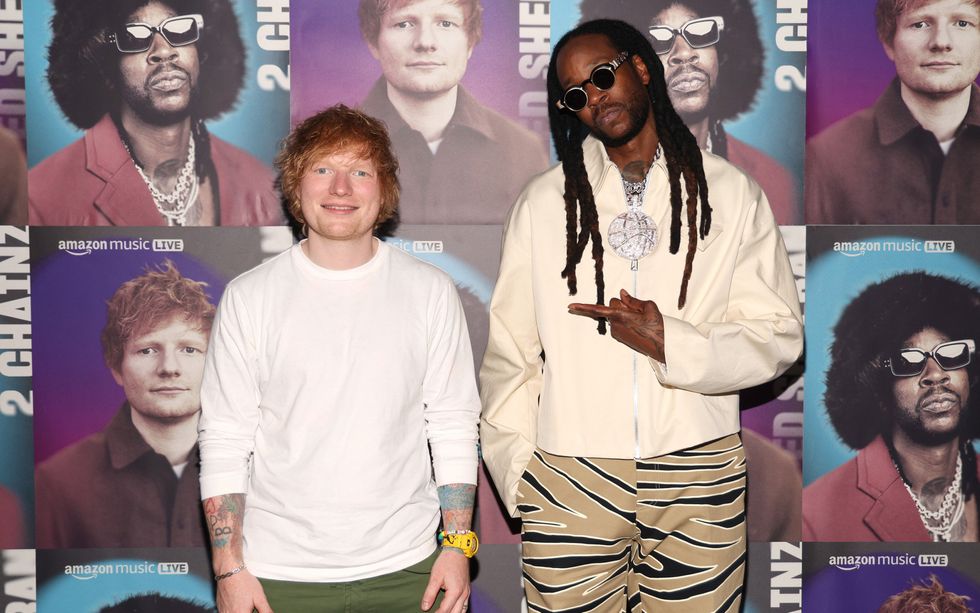 Ed Sheeran with Amazon Music Live host 2 ChainzJerritt Clark/Courtesy of Amazon Music
The concert series, which follows Thursday Night Football on Prime Video, continues next week with Feid. Prime members can stream live after the game, or watch the full concert the next day.