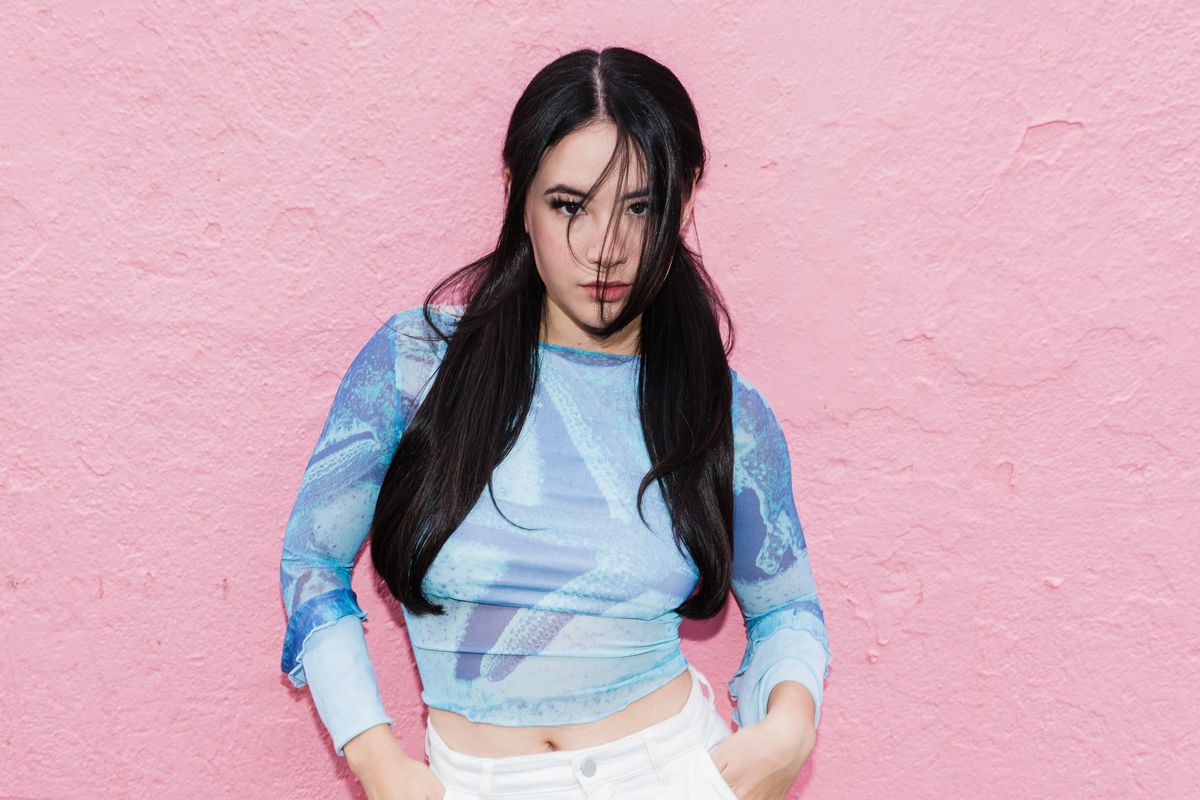 Jordan Edwards/Popdust
Interview and Photos by Jordan Edwards

Emei starts her first headlining tour tomorrow, but good luck getting a ticket. The Los Angeles-based musician has already sold out most dates, and European shows for the spring have already been announced.

The tour coincides with her new EP Scatterbrain, which dropped on Oct. 20. In contrast to her more hyperpop and rock oriented singles, Emei's recent music has leaned more electronic. The seven tracks on Scatterbrain are layered with atmosphere and danceable beats, with the pop hooks her fans expect.

Raised in the US, Emei was born to Chinese parents and maintains close ties to her family back in China. She graduated from Yale with a degree in cognitive science, but music became her career. Songs like "Late to the Party" and "That Girl" helped build her audience into what it is today.

Before she hit the road, Emei met up with us in LA for a photoshoot and conversation about the Cynical Tour and EP.

Congrats on the new EP! The sound is really lush and layered with unpredictable percussion. Tell me about the production and songwriting on this project.
Thank you so much! I made these songs with so many collaborators that I love! Boy Blue executive produced the project, and it was made over the course of a bit over a year, the first song on the project ("Cynical") actually being written on the day that my last EP came out. We definitely wanted to make songs that felt fresh and satisfying to listen to and reflective of really how my brain functions haha.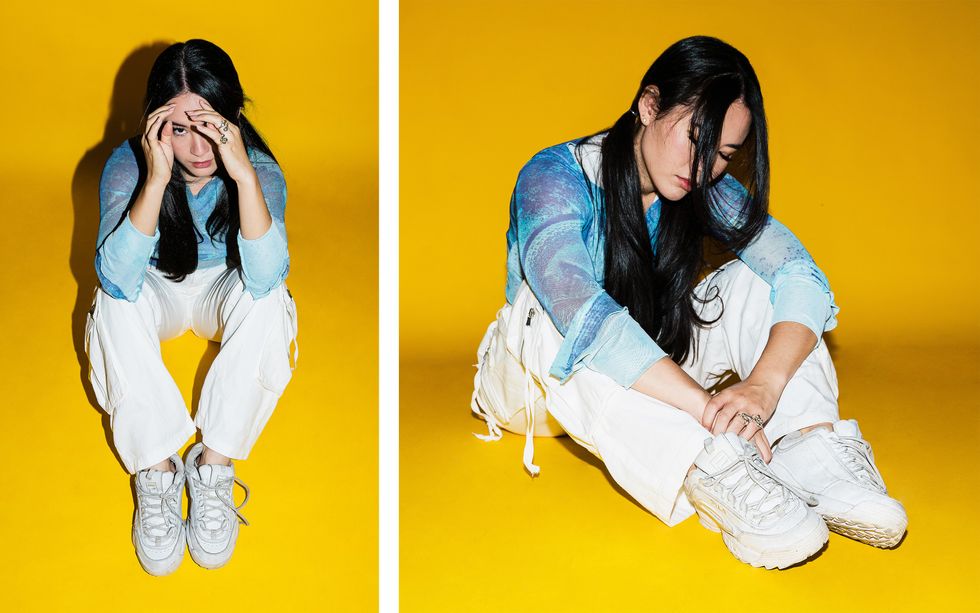 Jordan Edwards/Popdust
"711" is almost a straight up dance song. Have you been tempted to make a pure dance track?
That's probably the closest we've been to a pure dance track! I grew up listening to pop so I definitely still want to stay in the pop lane. However, dance tracks make me want to move and always feel so good, so I wanted to bring in the inspiration into our songwriting and production!

How have you been preparing for the tour?
Oh gosh, the past few weeks have been so crazy. It's been a lot of brainstorming, and ideating, and a lot of back and forth with my team and friends to make the show as fun as possible to watch.

Is there a city you're looking forward to visiting the most?
I'm really looking forward to all the cities, but if I absolutely had to choose, I'd probably say New York just because of how many family members and friends that are coming! This'll be a lot of their first time seeing me play since Emei began, so I'm very excited.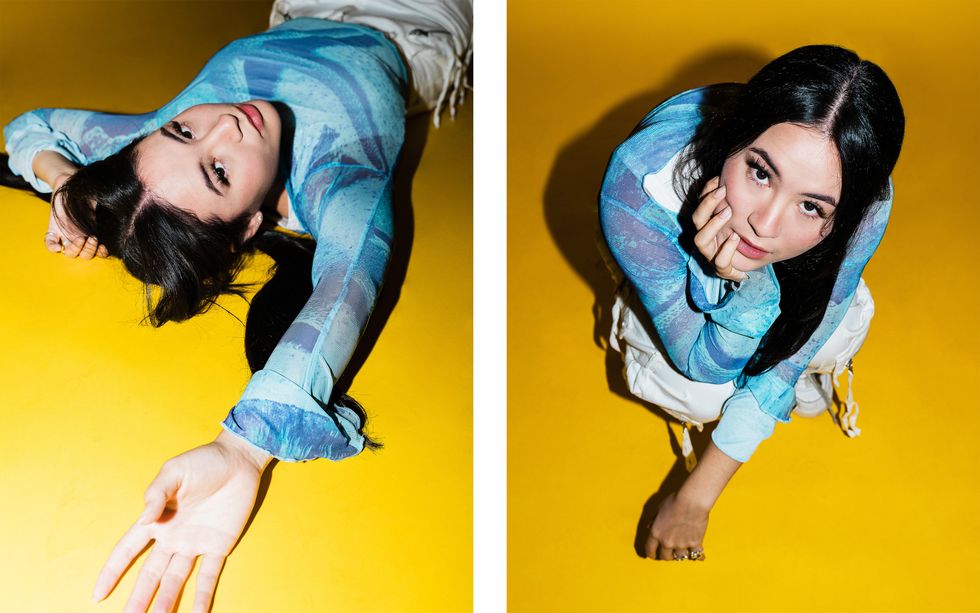 Jordan Edwards/Popdust
Do you have a favorite venue in LA?
Hard question! I really like El Rey, and I'm pumped to be playing it in April!

You're good friends with other musicians in LA. Do you feel like there's a scene or community here?
Definitely! I feel like I've gone to so many events and parties where I somehow know almost everybody in the room. LA is definitely the place to be for songwriting and music, and definitely has so many pockets of communities and musicians.

Although you've had a lot of success, you're still an independent artist. What's the hardest about that?
Oh man. Yes, being an independent artist is definitely a time and a half! It's fun because I have so much control over what comes out when and where I want to take everything, but at the same time, it's very exhausting when everything lands on me and my team (of really just a few people). It's satisfying though for sure.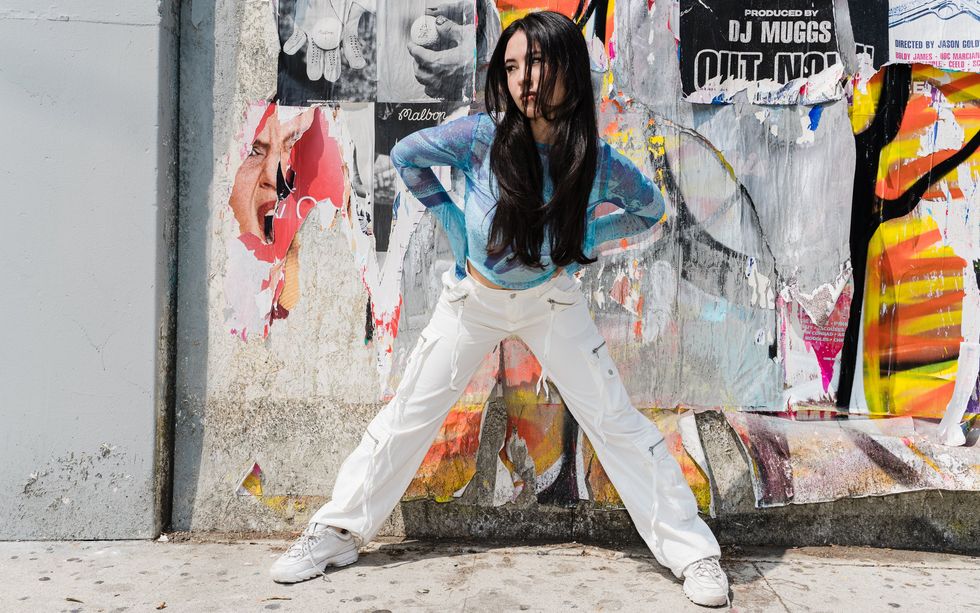 You have family in China, and you get to visit them. What's it like to have that connection?
I love China, and I love my family there of course. The only family in America I have is my immediate family, and then everyone else is still in China. So, I definitely still have a strong connection. I feel lucky I have that connection because I can speak Chinese fluently, and am in a unique place where I really understand the culture that my family is from.

Speaking of family, how supportive was yours of your decision to focus on music?
My parents are actually very supportive! They are realistic at times but in general, they've always been my biggest fans and come to almost all the shows that they're able to come to. My parents came to my first headline shows in London and flew out there specifically to support me, and I felt like the luckiest girl in the world!

Who have you been listening to?
Devon Again! Chappell Roan! Hemlocke Springs! Wet Leg!