Culture Feature
Interview: Erika Lust Tells Us How to Make the Perfect Adult Film
The iconic filmmaker and LustCinema founder talks about what's lacking in erotic cinema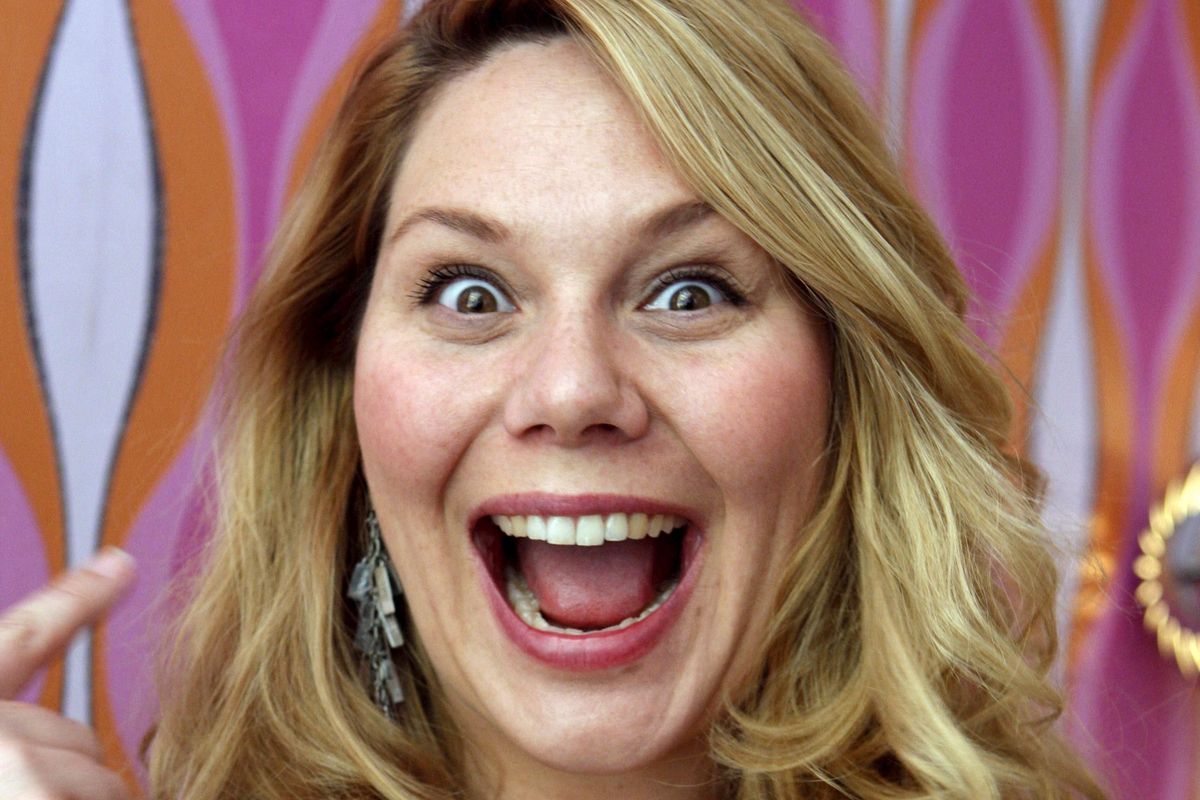 Photo by Angel Diaz/EPA/Shutterstock
When Erika Lust was a student in Sweden, a guy she was dating showed her some porn.
"I felt like something was wrong," the filmmaker recalled. Like much of mainstream pornography, the video shown was grossly misogynistic. The woman was there to stimulate her partner–nothing more. The experience left Lust deeply perturbed. "I knew that female sexuality was way more than that," she said. The young Political Science major soon became fascinated with pornography and immersed herself in the erotic work of John Cameron Mitchell and Jill Soloway, who she cites as her biggest inspirations. She had adored the movies since she was a child and wondered how she could amalgamate well-made cinema with authentic sensuality. "I had people laughing at me from the very beginning," she admitted. She wanted adult films to contain objective depictions of human sexuality and for those depictions to be demonstrated through beautiful cinematography and engaging storytelling. To have such an idea in the late '90s was seen as ludicrous.
Still, after finishing university Lust moved to Barcelona in 2000 to work at a highly established ad agency. The experience changed her life, and she fell in love with "the atmosphere of a film set." "I realized I [wanted] to shoot an explicit film," she said, "according to my own tastes...my values, and that showed the importance of female pleasure." In 2003, she founded Erika Lust Films, and would later go on to create the highly-respected LustCinema, both of which create some of the most groundbreaking adult films in the industry. She admits her loved ones were initially skeptical and concerned, but that they came around. "I am actually encouraging a real change in depicting human sexuality on screen," she said with excitement. "I realized I wasn't the only one craving alternatives to mainstream porn."
LustCinema's success is a testament to that. Lust's films are slow and meticulous, with the focus being on sensuality, tension, and passion. The Intern, Lust's first feature film, follows a shy young girl as she moves to Barcelona to intern at Lust's company. What transpires is a beautiful coming-of-age tale, focused on a woman exploring her sexuality for the first time. Lust's most recent digital series, Primary, whose latest episode was released today, follows two polyamorous couples as they explore polyamory and the complications that come with an open lifestyle. "It shows the beauty of contemporary non-monogamous relationships." The story is rich in details, and the cinematography, courtesy of breakout director Casey Calvert, is lush and captivating. It's some of the most opulent pornography ever created.
But as refreshing as the filmmakers work is, her high-brow quality unfortunately remains an anomaly in an industry predominantly run by misogynistic men. Lust admits it's getting better, due in part to the #MeToo movement, but it needs to happen faster. Recent studies show that kids are starting to watch porn as young as 9 years old, due in part to unrestricted access to the Internet, and of course, the overt sexualization of media. As a result, young men early on are being taught that "all girls enjoy being choked, slapped or c***ed over their face" and that they need to fulfill "dominant" roles in the bedroom. "This leaves young men incredibly nervous about performance," said Lust, "while being hurtful [to women] without even realizing it."

This misogyny is also fueled by the strong stigma still surrounding sex workers and pornography in general. Reports of sexual violence are rampant within the industry, but they're hardly taken seriously. "Female sex performers...their careers have been used against them," Lust said, "their statements devalued for the benefit of the powerful men they accuse." According to Lust, the first step to righting all of these wrongs will always be having more women in leading roles, but there needs to be a more open discussion about pornography and women's roles within it. "Adequate and up-to-date sex education is lacking pretty much everywhere," Lust said. Consent, respect and communication need to be taught to young men much earlier.
"We can't stop children from finding porn online, so it's really important to give them the tools to be critical and aware of what they're watching." When parents don't intervene early on, the porn industry becomes a child's main source of sex education. To combat this, Lust and her husband started The Porn Conversation, an online database that provides tools to help parents talk about porn with their children. "They should be able to understand the difference between types of porn, and what sex between consenting adults is."
Since her debut in 2004, Erika Lust has continued to find groundbreaking ways to shift the dialogue around sex. Her subscription service, XConfessions, offers crowd-sourced indie adult cinema that is curated for each viewer's anonymous fantasies. For those seeking less explicit content, Lust will soon relaunch EroticFilms, a platform within Erika Lust Films that focuses more on eroticism than sex.
But as COVID-19 continues to ensnare Spain and keep the country in lockdown, one can't help but wonder how this tragedy will change the way adult films are made. "Times are hard," Lust admits. "I'm missing the real contact I had with the people I love." Her office in Barcelona has been closed for almost a month, but an event of this magnitude could ultimately aid Lust's mission. A lot of people need porn now more than ever. But for now, it's time for Erika Lust to get back to work. Her and her team of 30 are working on a new project for XConfessions, and she's very excited about it. "Our mission is still the same today as it was back then," she said in closing, "to change the rules of pornography!"
Click here to check out "Primary."