TV
"Game of Thrones" Characters As Types of Boyfriends
Even more annoyingly, whenever you try to get anything going in the bedroom, he placidly says things like, "I don't really...want anymore..."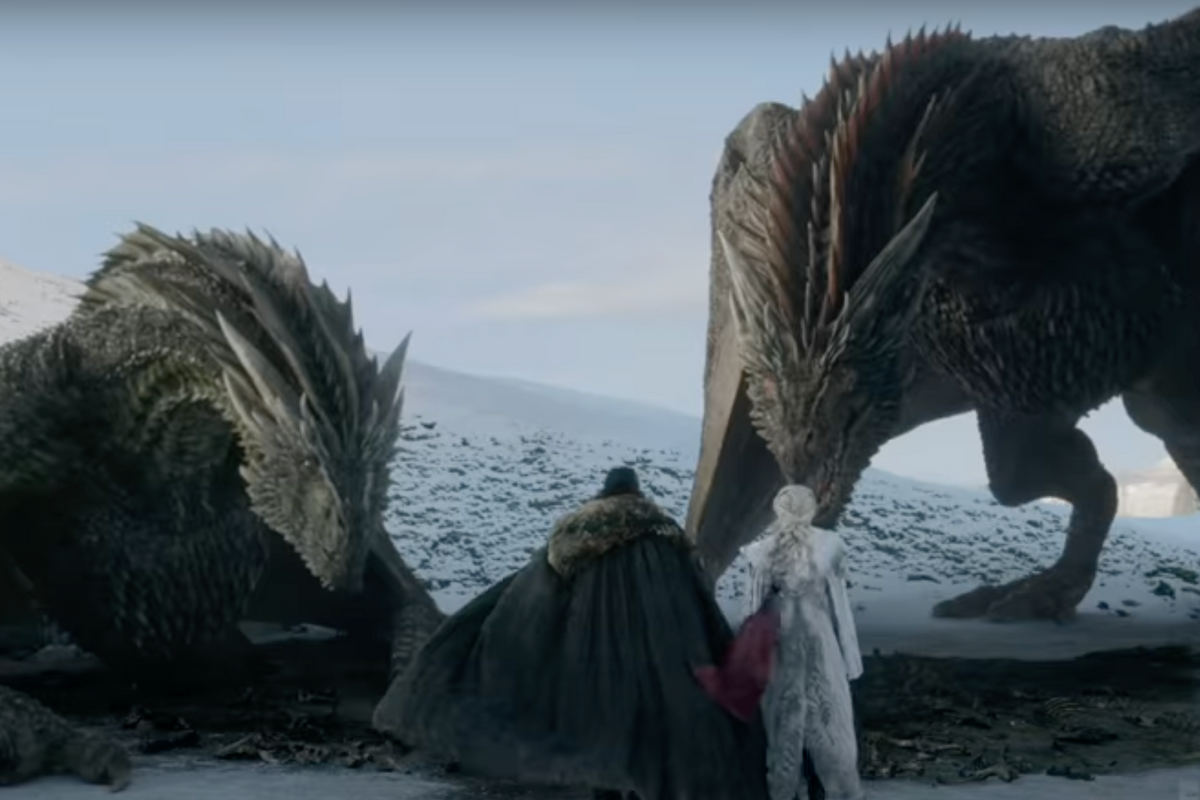 via YouTube.com
Game of Thrones has ended at last.
It's consumed our lives and consciousness for the last decade, and consequently, none of us have had the time or the social skills to have sex or engage in romantic relationships in any way—we were in our pajamas watching beautiful people play pretend instead!!! Now that your life has a gaping, GOT shaped void, perhaps it's time to put yourself out there and look for real life, human relationships. To make the transition easier, we've created a dating template for you and decided what type of boyfriend every Game of Thrones man would be—beware, the world is full of Jaimes.
Jon Snow—The "Brooding" Boyfriend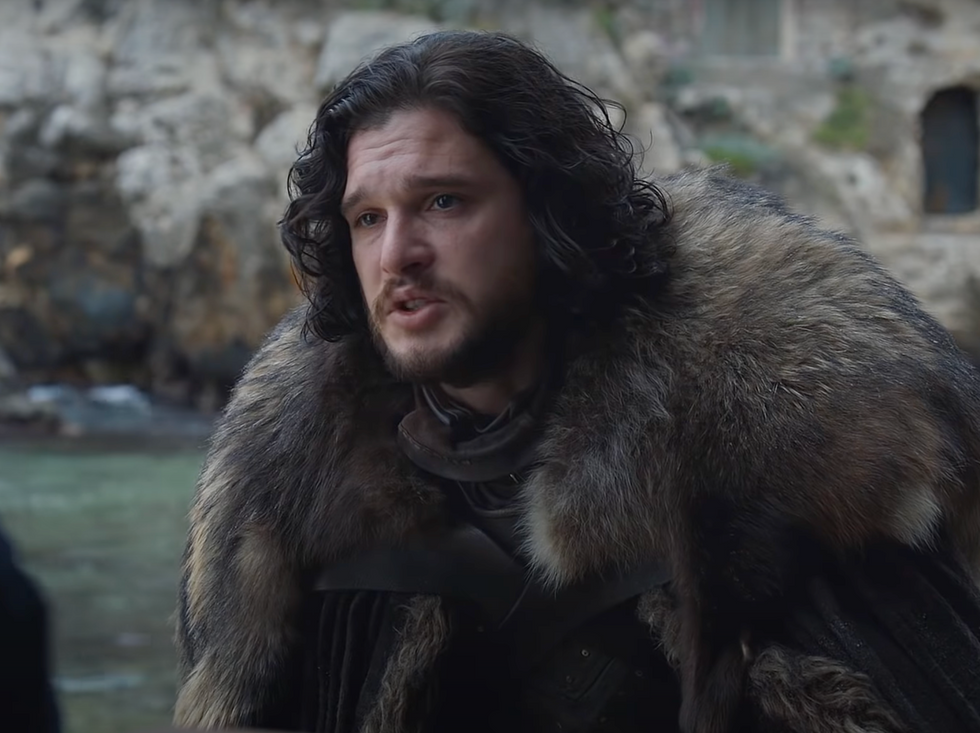 Jon Snow - King FireManvia Youtube.com
Jon Snow is truly the quintessential sad boy. His tendencies to furrow his brow, talk in a simulated Batman voice, and let his eyes fill with tears just enough that he looks like a romance novel cover but not so much that anyone would dare accuse him of femininity all scream sad boy boyfriend. Jon is that guy in the Warby Parker glasses you meet in an indie bookstore and agree to go on a date with because you find him handsome in a gentle, thoughtful, I-came-back-from-the-dead-once kind of way. Unfortunately, you soon find out his glasses aren't even prescription, the only book he's ever read all the way through (and constantly references) is On the Road by Jack Kerouac, and he's "just not really into" giving oral sex.


Jaime Lannister—The "Fuccboi" Boyfriend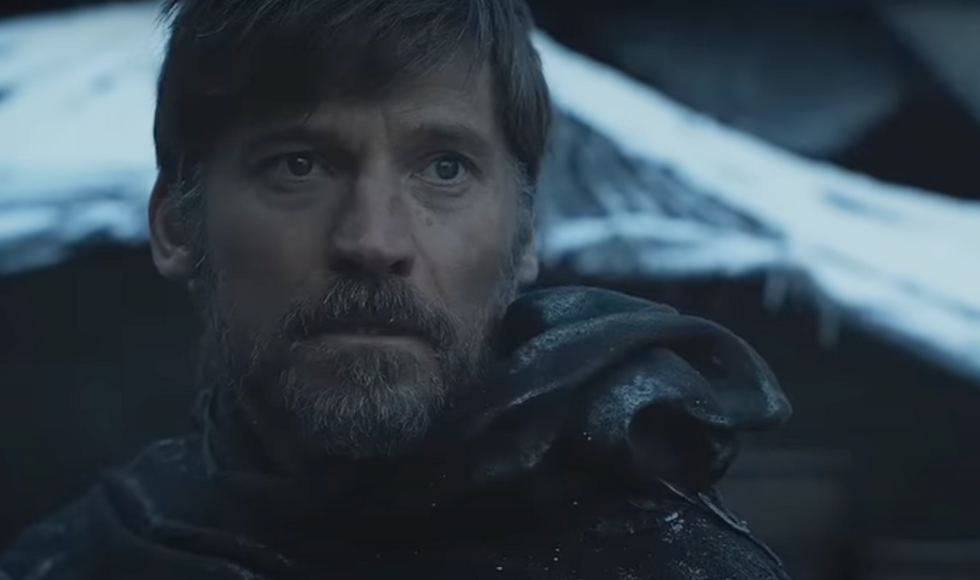 Jamie Lannister - Zurik 23Mvia Youtube.com
You see him on Tinder and immediately spend 45 minutes stalking his Instagram (wow, he seems SO close with his twin sister—that's such a good sign!), hoping he matches with you. When he ultimately invites you out to a trendy cocktail bar (that he casually mentions his dad owns), you find out his jawline is somehow even better in person. Sure, he seems to be muttering someone else's name during sex (Sissy? Mercy? Lucy?), but I mean he is SO handsome. Like...SO HANDSOME.

Tormund Giantsbane — The "Rough Around the Edges" Boyfriend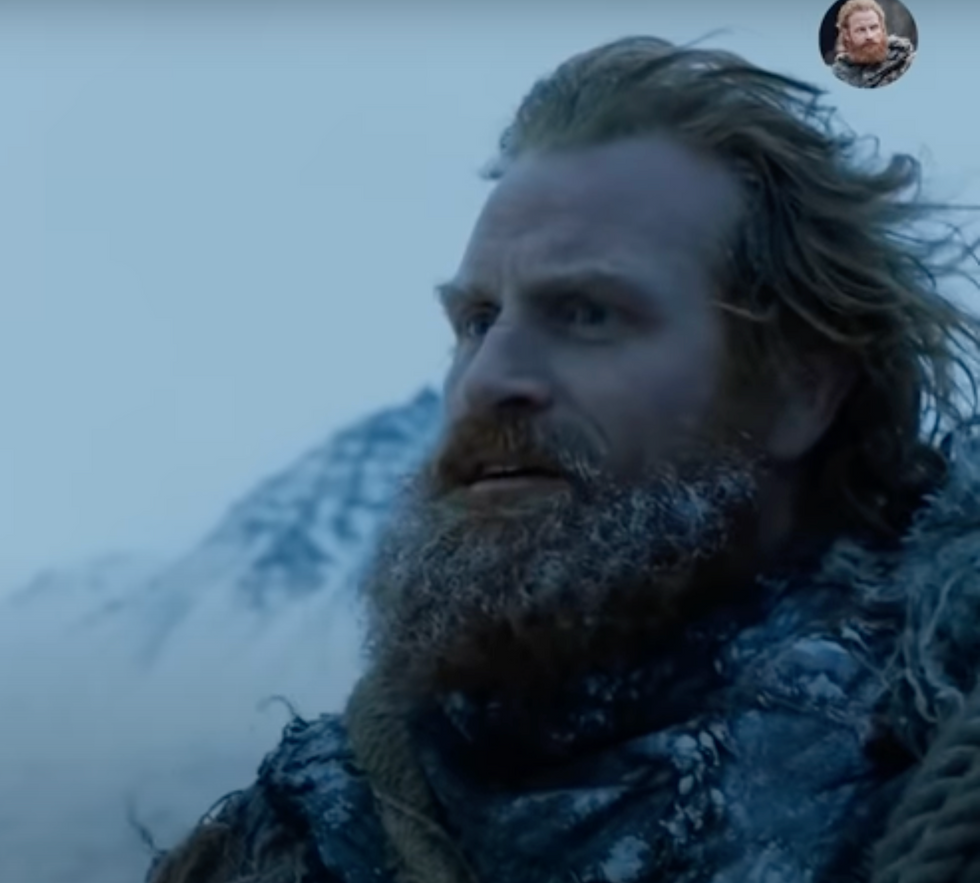 Tormund Giantsbane - Giantsbane Productionvia Youtube.com
He's constantly picking you up in his arms and making you feel small and dainty. His Good Will Hunting accent is so sexy, and you love a man who can pull off a beard. Sure, he tends to get drunk and throw axes at stuff, but even that is kind of hot! You get tired of how rowdy he gets with his friends and the super off-color anecdotes he sometimes tells, but, my god, he looks good in a flannel.

Tyrion Lannister—The "Life of the Party" Boyfriend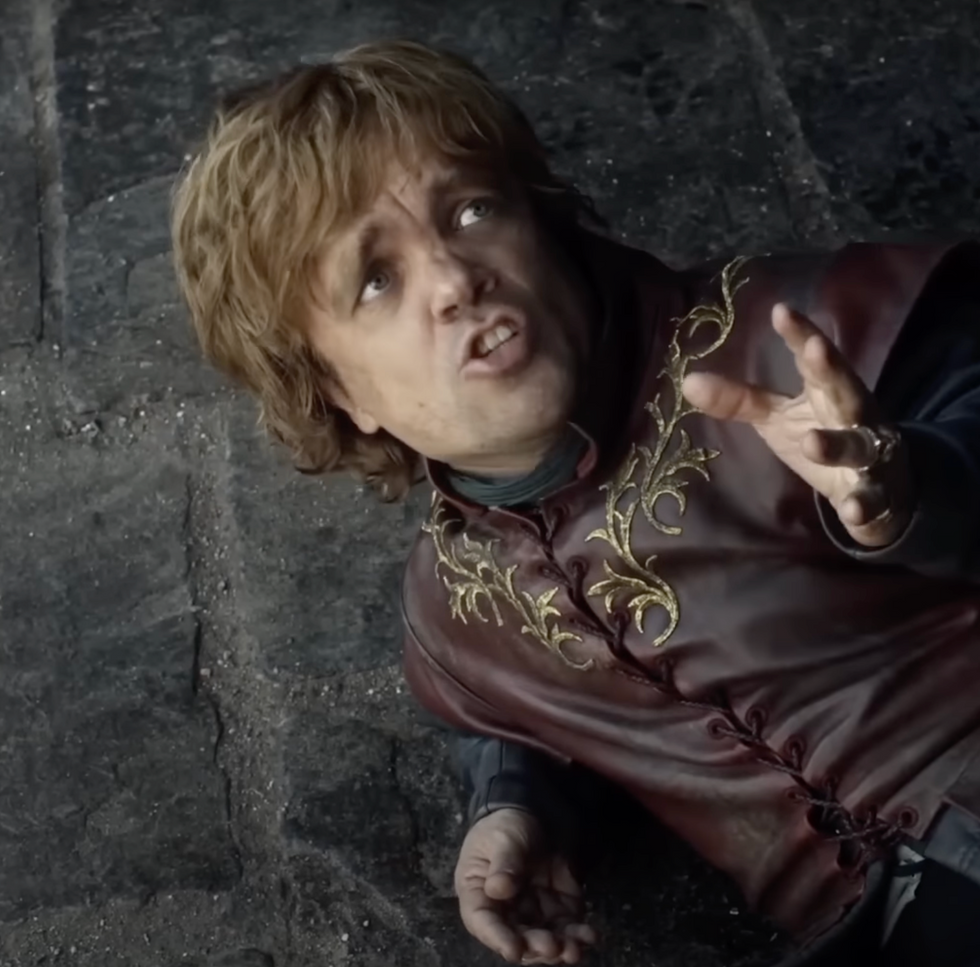 Tyrion Lannister - Supercut Actionvia Youtube.com
You meet him at a party and he's charming and funny. Sure, usually you're into taller guys, but you love the feeling of being with the person who has the whole room laughing. You don't even mind that on your first date he gets smashed and talks over you the whole time (that story about killing his dad with a crossbow was a joke, right?). Besides, not that you really care, but it's nice to be with a guy with resources. You never have to worry about him fulfilling your Venmo requests or splitting Ubers with you since he's constantly saying, "A Lannister always pays his debts." After a while, though, the drinking and whoring become a bit of a problem, and it's clear that he prefers talking in clever metaphors to hearing about your day at work.

Ghost—The "Loyal" Boyfriend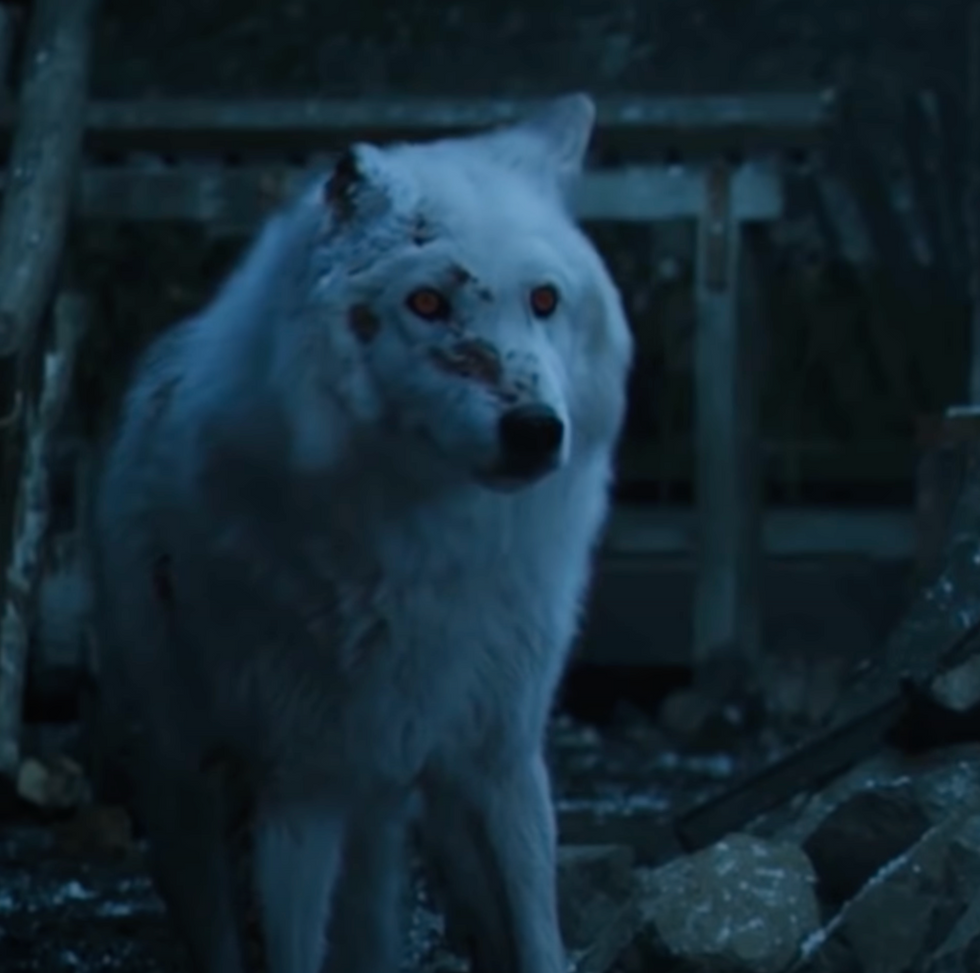 Every Time Ghost Was A Very Good Boy - Gamespot Universe via YouTube.com
GOOD BOY GHOST, THAT'S A GOOD BOY, WHO'S A GOOD BOY, THAT'S A GOOD BOY! You don't need a boyfriend if you have a good boy like Ghost to cuddle up with at night and to defend you from undead ice zombies.

Bran Stark—The "Woke" Boyfriend
You're really into his whole vegan, feminist, yogi vibe. You like the way he speaks in aphorisms and constantly references The Feminine Mystique. He gets you into meditation, but you start to notice he's always criticizing the way you do it ("Babe, I can tell you aren't really leaning into your practice..."). Even more annoyingly, whenever you try to get anything going in the bedroom, he placidly says things like, "I don't really...want anymore...," but, contrastingly, he eagerly accepts the nomination to be the president of his frat.

The Night King—The "Emotionally Unavailable" Boyfriend
You fell for those blue eyes and that leadership ability, but somehow, when you curl up next to him, your bed feels colder, not warmer. It gets exhausting to have to carry every conversation and to have to constantly guess what he's thinking, but it's also...kind of hot? You'll unpack that internalized misogyny in therapy someday, but for now, you'll just enjoy the cold, cold touch of his bald, bald head.

Sam Tarly—The "Grateful" Boyfriend
Every time you take your shirt off he bursts into tears because he just can't believe he gets to see boobs. He's really a sweet guy, but you get pretty tired of having to read all the fanfiction he writes and giving him feedback on all his bizarre app ideas. You know he'll always be faithful to you, but sometimes the immense enthusiasm can be a bit of a turn-off—plus, it's a little weird that he wants to name your child after his best friend.
---