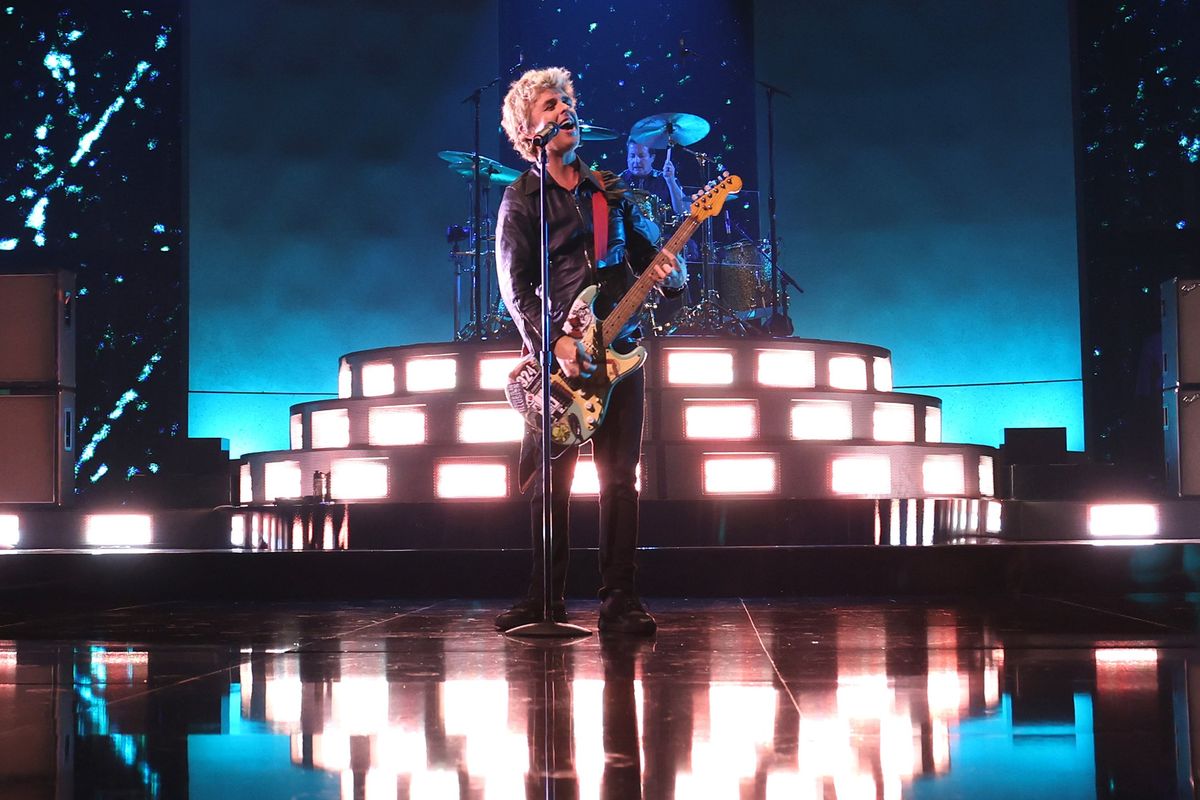 Jerritt Clark/Amazon Music
Following the Buccaneers-Bills Game on Thursday Night, veteran rockers Green Day took the Amazon Music Live stage.

They started the set with their new single "The American Dream is Killing Me" followed by the Dookie classic "Basket Case." Frontman Billie Joe Armstrong then stumbled over the lyrics near the end of "Longview," but laughed it off and kept going. It was one of several moments that made the show feel like a regular concert more than a made-for-streaming event.

He later played the "When I Come Around" guitar solo with his butt pointed at the audience. Bassist Mike Dirnt played to fans the whole show, posing during the bass-heavy parts and throwing several picks into the crowd. Drummer Tré Cool was perched on platforms high above the band. It's impressive that he didn't seemed phased by the frequent pyrotechnics igniting beside him.

Outside of Dookie, the most visited album was 2004's American Idiot. They covered hits including "Holiday," "Boulevard of Broken Dreams" and a passionate version of the title track.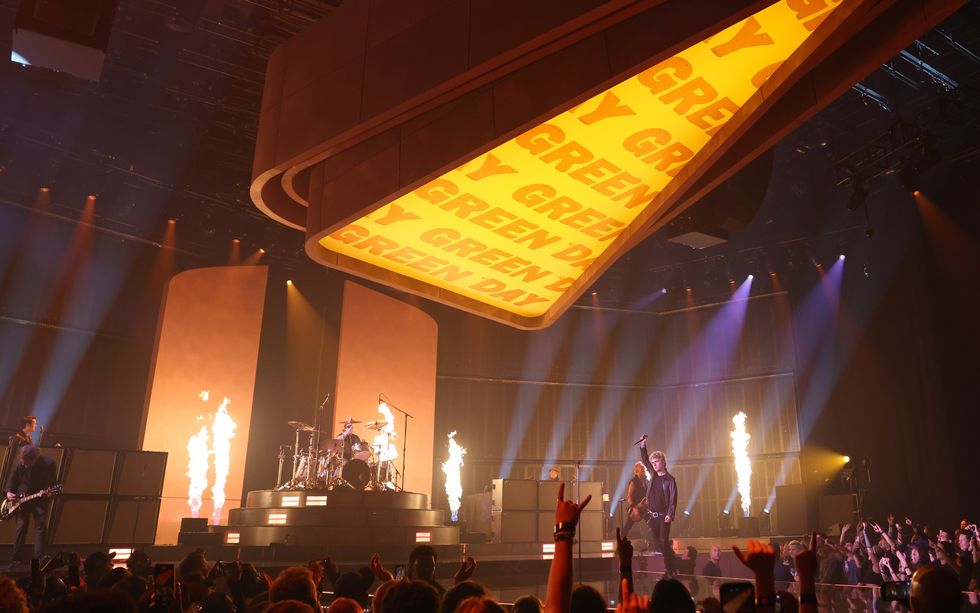 Jerritt Clark/Amazon Music
The band squeezed in a second new song "Look Ma, No Brains!" before diving back into the hits with "Minority," complete with a harmonica solo. Although there were missing fan favorites ("Hitchin' a Ride" would have been nice), it must be hard to encompass a 30+ year career while also touching on new material.

The show ended with Armstrong performing "Good Riddance (Time of Your Life)" solo with acoustic guitar. Like the rest of the hits they played, it was faithful to the studio version while still feeling special. Confetti cannons blasted over the final chords, and the band waved goodnight to the crowd.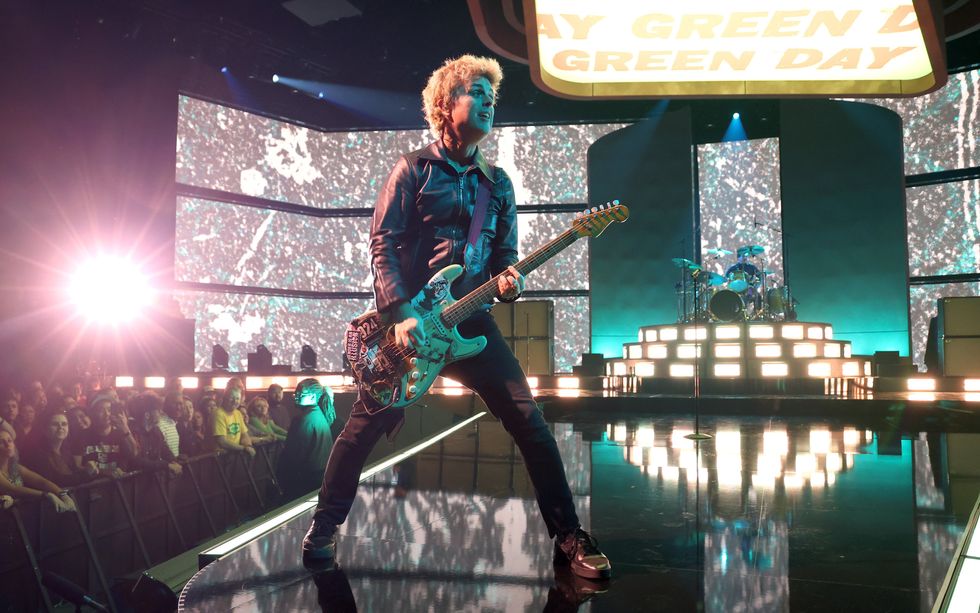 Jerritt Clark/Amazon Music
Throughout the evening, two things became obvious. The trio, now in their early 50s, absolutely still got it. And despite their place among the rock establish and mainstream culture, they still reject authority with middle fingers high in the air.

Maybe most important, they had a blast on stage. After all the these years, Armstrong seems genuinely thrilled when the audience sings back a lyric.

Next week's show with Latto is the season finale of Amazon Music Live, which is a shame given that Thursday Night Football still has several weeks to go. Hopefully next year we'll get more concerts. This season has been a lot of fun.