Blumhouse/Universal
The Shape to make terrifying return to the big screen.
It has been nine years since Michael Myers last slashed his way across the silver screen. But that's about to change with the impending release of David Gordon Green's upcoming Halloween installment, which sees the return of the original Scream Queen herself, Jamie Lee Curtis, and is a direct sequel to John Carpenter's 1978 original. Reprising her iconic role of Laurie Strode, who is arguably the best and most recognizable final girl in all of horror, Curtis is joined by a band of bright-eyed, up and coming young actors, including Andi Matichak (slated to portray Laurie's granddaughter, Allyson). Judy Greer is set to take on the role of Laurie's daughter, Karen, whose relationship with her mother is strained, at best.
The film, expected to pay homage to the entire franchise, in subtle winks and nods, is produced by Jason Blum of Blumhouse, known in recent years for producing some of the best modern horror films, from Get Out and Split to Insidious, among others. On the approach to Michael Myers, Green told USA Today earlier this week, "He's the essence of evil, so we don't want to get too much into the specifics of what makes him tick. So much of what makes the boogeyman horrifying to me is the mystery and almost cat-like mannerisms and curiosity of this character."
In one especially evocative moment, Curtis' Laurie Strode tells a cop. "Do you know that I pray every night that he would escape?" He responds, "Why the hell would you do that?" "So I could kill him...."
Watch the trailer below:
The dynamic between Laurie, Karen, and Allyson is anticipated to be rather grounded in post-trauma stress and extremely character-based ⎯⎯ given Laurie's obsession that Michael will, in fact, one day return. Green explained, "We're being very honest and truthful about that, how it would affect the upbringing of her daughter, who has a lot of conflicts because of her mother's obsession with this incident, and her granddaughter, who's trying to connect [with Laurie]."

Carpenter returns to the franchise as executive producer and has plans to score the film. The Shape will be portrayed predominantly by James Jude Courtney with Nick Castle, who played The Shape in 1978, making a cameo in select scenes. The cast also stars Will Patton, Virginia Gardner, Rhian Rees, and Drew Scheid.
The new Halloween drops in theaters everywhere October 19, 2018.
Check out the most chilling or downright terrifying moments from the new Halloween trailer. Beware of terror!
Stills from David Gordon Green's Halloween 2018 Trailer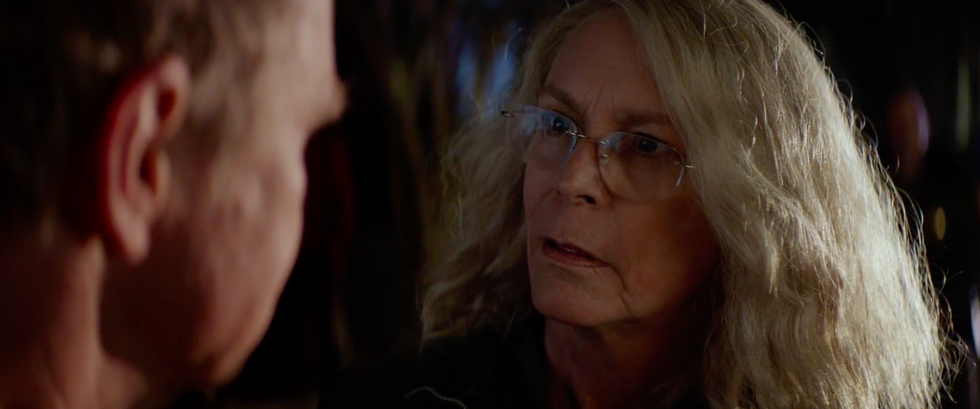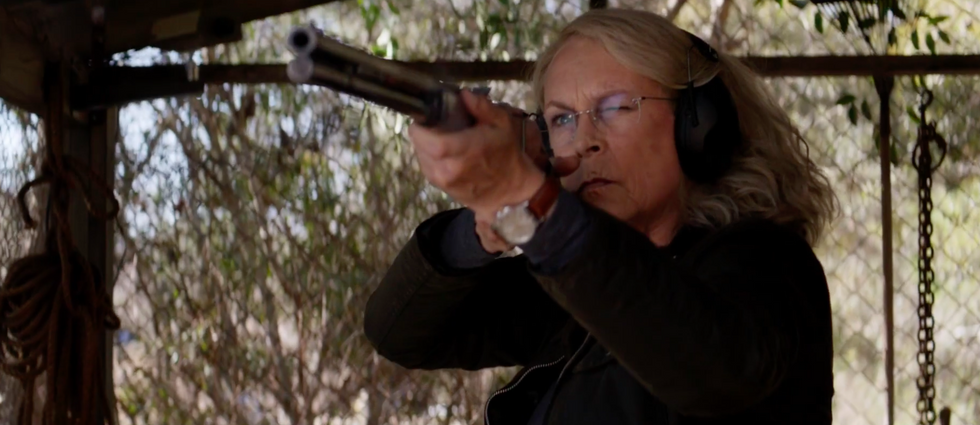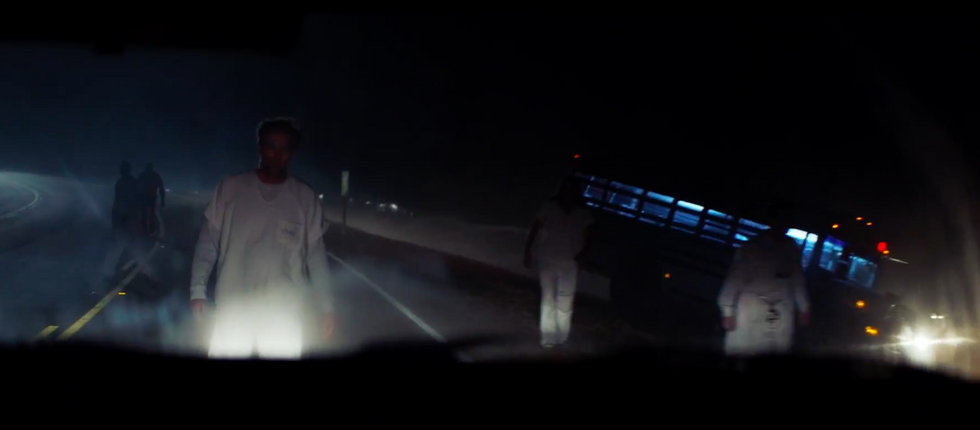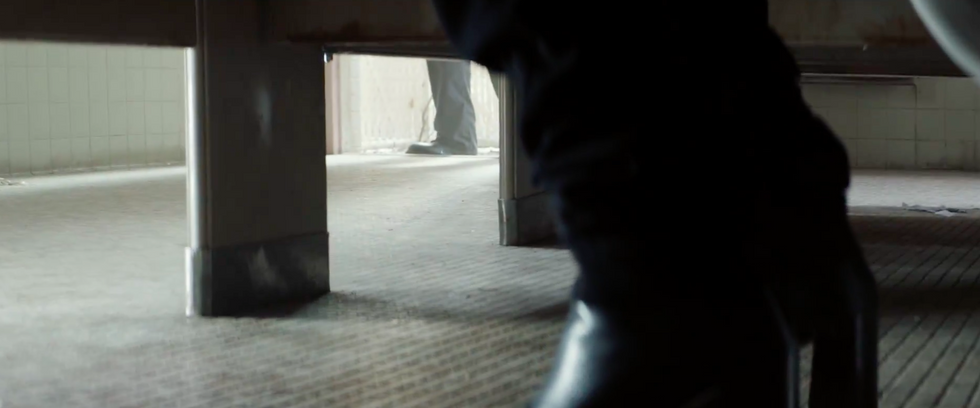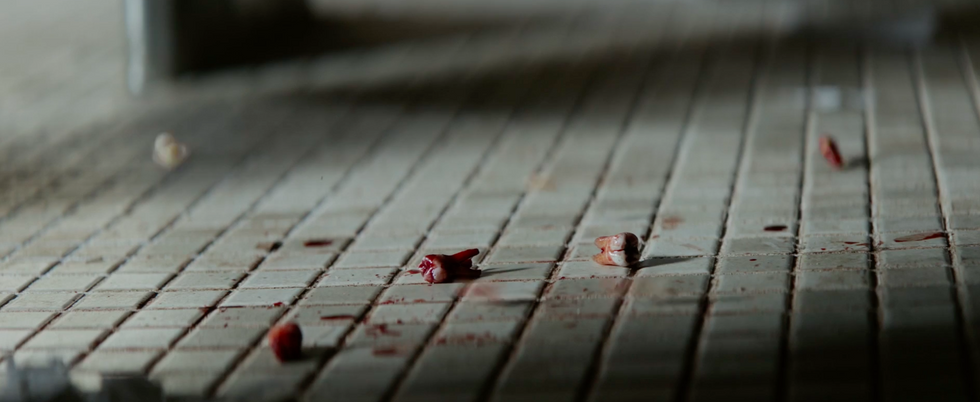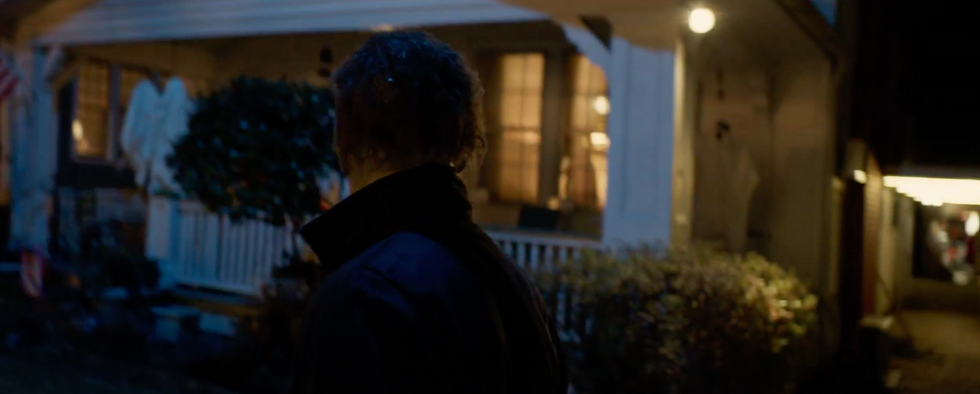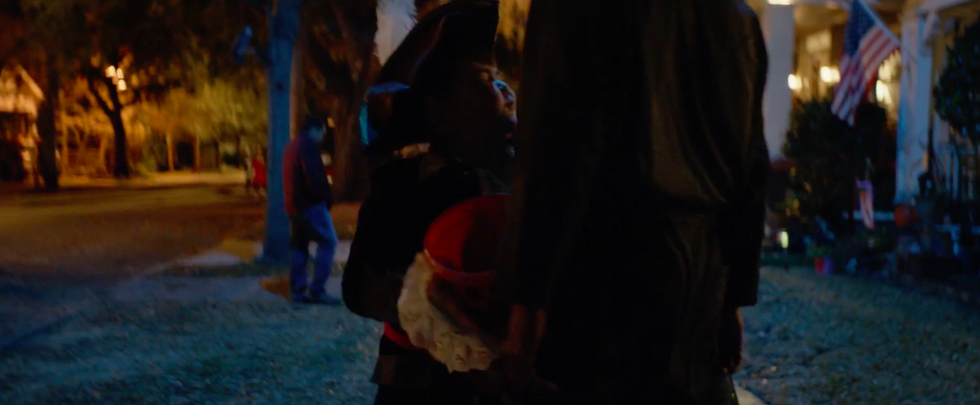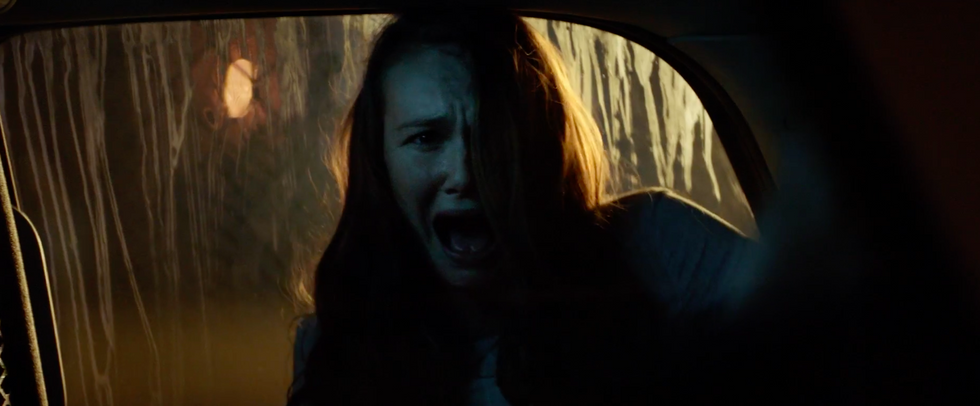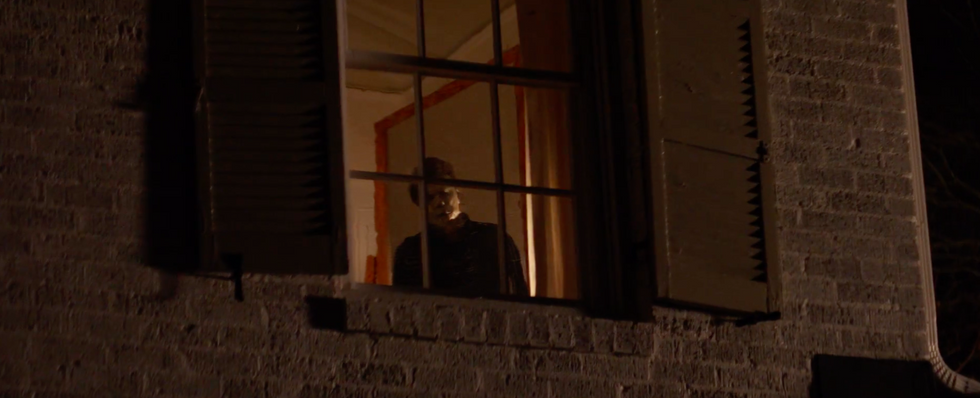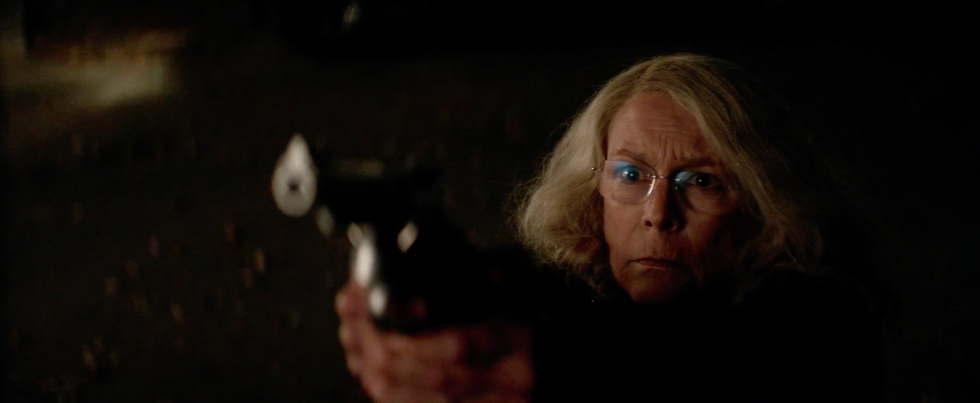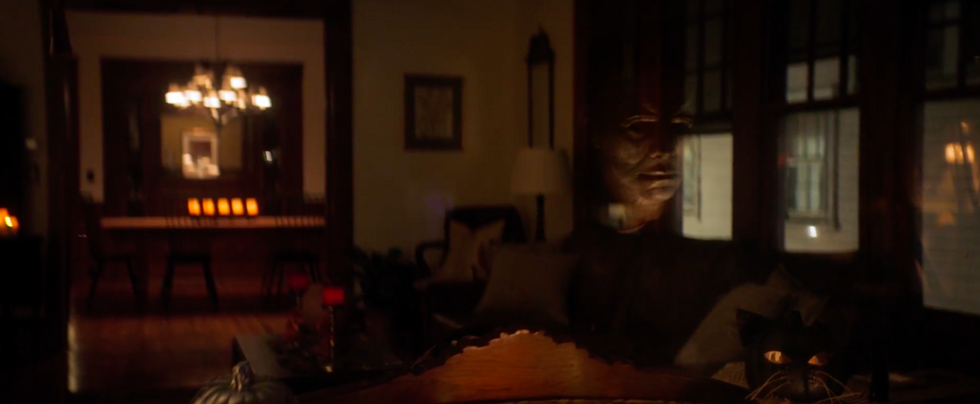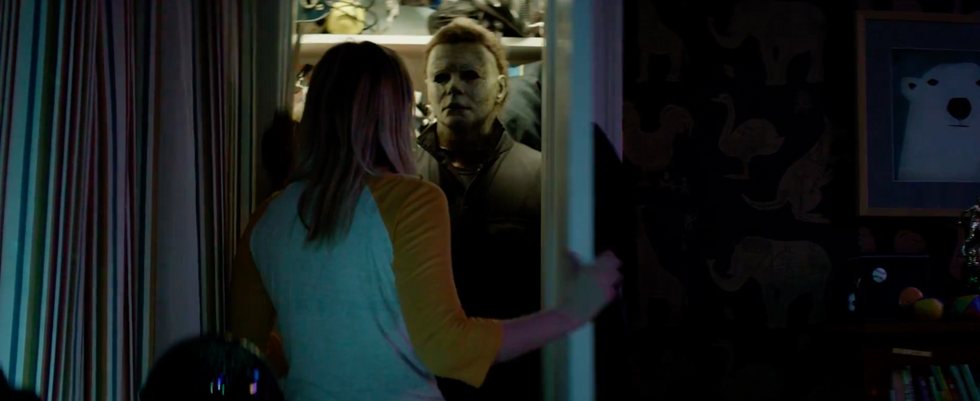 ---
Jason Scott is a freelance entertainment journalist with bylines in B-Sides & Badlands, Billboard, PopCrush, Ladygunn, Greatist, AXS, Uproxx, Paste and many others. Follow him on Twitter.
---
POP⚡DUST | Read More…
BOX OFFICE BREAKDOWN | Women are taking over the heist game
THE REAL REEL | What's So Funny About Splitting Up Together?
Miss America Covers Up – No More Swimsuits, Plus More Changes