FILM & TV
JUNE 8TH-10TH | What's Coming to Theaters this Weekend?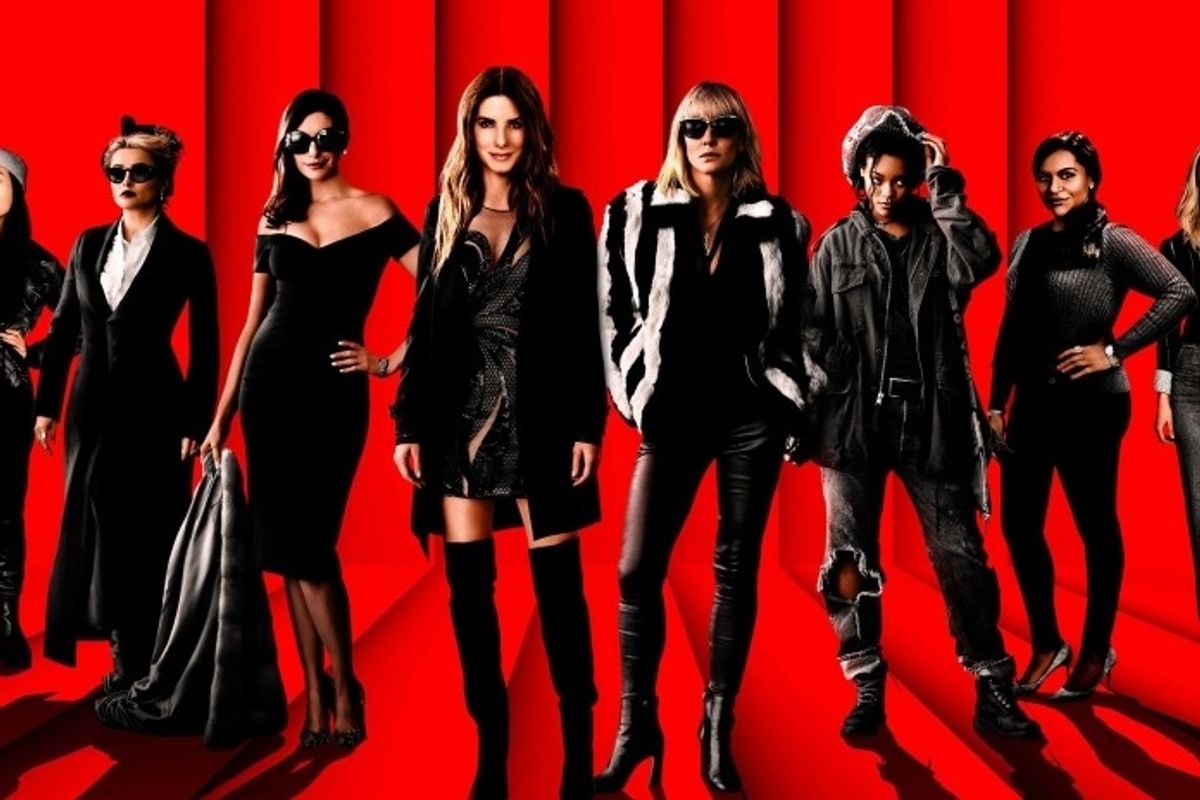 http://www.denofgeek.com/us/movies/oceans-8/273985/oceans-8-review-a-reboot-that-scores-big
A documentary, a horror picture, and some girl power are available for your enjoyment this weekend.
In Popdust's column, Box Office Breakdown, we aim to inform you of the top flicks to check out every weekend depending on what you're in the mood to enjoy. Looking to laugh? What about having your pants scared off? Maybe you just need a little love? Whatever the case may be, we have you covered. Take a peek at our top picks for this week…
---
After a woman passes away, her family soon begins to unravel hidden secrets about her life. This might make you think twice before leaving an inheritance to...well...anyone. Among this information is unsettling information regarding the ancestral lines of the family. It might not be anything as wholesome as they once thought. In fact, it might even come with some scary consequences they are all doomed to face. The family members must now decipher whether or not there is a way to stop their miserable fates, or perhaps the old saying is true: you can't choose your family (or the skeletons in their closets).
R | Running Time 2hr 7m | PalmStar Media | Director:Ari Aster
Starring:Toni Collette, Milly Shapiro, Gabriel Byrne, and more!
---
We loved this film from the first time we saw it at Sundance, and we're so glad all of you can see it now, too. It tells the story of a man and his daughter who are dealing with the usual struggles of growing up and growing apart. But one way the father comes up with to prevent this from happening is by starting a band together. This sounds perfectly ridiculous, sure, until their single gets onto one of the best new indie music playlists on Spotify. Then the plan becomes interesting. If only it were so simple to become famous.
PG-13 | Running Time 1hr 37m | Burn Later Productions | Director:Brett Haley
Starring:Nick Offerman, Kiersey Clemons, Ted Danson, and more!
---
Another film festival darling, this documentary won't only teach you something, it will also bring a few tears to your eyes. It tells the story of Mr. Rogers, beloved star of the classic children's television show. But he was far more than simply the face behind a program teaching you how to be kind to your peers. He also lobbied for important causes related to children's education, and left an enormous legacy behind. Break out your cardigan and be sure to stuff the pockets with tissues.
PG-13 | Running Time 1hr 34m | Tremolo Productions | Director:Morgan Neville
Starring:Joanne Rogers, McColm Cephas Jr., François Scarborough Clemmons, and more!
---
Welcome to another terrifying portrayal of what our lives will be like in the not too distant future. Rioting has broken out in downtown Los Angeles and a group of thieves are heading straight for Hotel Artemis, which is not a place to spend the night unless you're looking for boutique accommodations for hospitalized criminals. The nurse who operates this place is overwhelmed when three top criminals all check in at the same time. The violence continues throughout the evening, and this nurse will be faced with some very serious choices.
R | Running Time 1hr 37m | The Ink Factory | Director:Drew Pearce
Starring:Jodie Foster, Sofia Boutella, Dave Bautista, and more!
---
And our ⭐️ TOP PICK ⭐️ ...
Months after the trailer was released, the film is finally following up with the teaser. The female member of this notorious family is finally getting her moment in the sun, and she's spent more than five years planning just how everything is going to go down. She's gathered the best in her field to take down a necklace that is worth more than $150 million. In order to succeed, she is consulting a jeweler, a hacker, a suburban mom, and more. Get ready to see how these fierce ladies get exactly what they want...or will they?
PG-13 | Running Time 1hr 50m | Village Roadshow Pictures | Director:Gary Ross
Starring:Sandra Bullock, Cate Blanchett, Anne Hathaway, and more!
---
Really like a film you've seen or know of one coming out soon that we should check out? Shoot me an emailand let me know!
---
Rachel A.G. Gilman is a writer, a former radio producer, and probably the girl wearing the Kinks shirt. Visit her website for more.
---
POP⚡DUST | Read More About Film…
Elle Woods is Making a Comeback – Legally Blonde 3 is in the Works
REVIEW | Manbiki Kazoku at Cannes 2018
BOX OFFICE BREAKDOWN | Real family stories for you
---