MUSIC
Charity Rose Thielen sits down with Popdust to talk about the band's newest album, Living Mirage.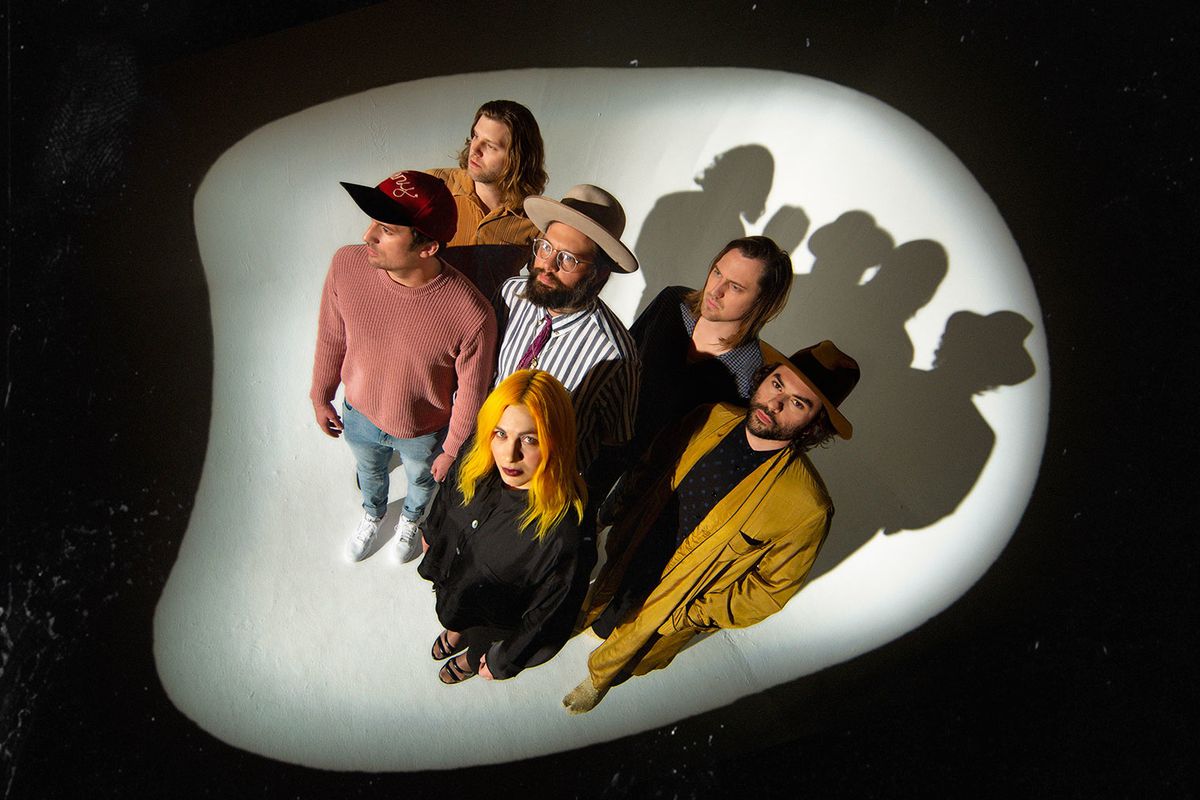 The music of Seattle's pastoral-folk group The Head and the Heart has served as the soundtrack of every high school graduation slideshow and engagement video since 2009.
They've earned this place of honor in the tear-jerking life events of Americans with their thoughtful, sentimental songwriting and simple, joyful instrumentation. Their music makes you believe that maybe you really could be happy composting in a small cabin in the woods, maybe your boyfriend really would look better with a man bun, and maybe you really should get into hiking.
They rose to fame during the early 2010's renaissance of folk-rock, joining bands like Mumford & Sons and the Avett Brothers in leading the banjo resurgence. Listeners were suddenly interested in simple guitar and campfire harmonies once again, and consequently, The Head and the Heart independently sold 10,000 copies of their debut album before making a deal with Sub Pop and re-releasing the album in 2011.
Since then, the six-person group has released three more studio albums, including their latest from Warner Bros, Living Mirage. Charity Rose Thielen, whose ethereal voice, moving violin solos, and expert guitar plucking can be heard on every The Head and the Heart album, told Popdust that the newest album began differently than its predecessors. "There was a lot of uncertainty when we started demoing. We were in Joshua Tree with the initial intention of just making a few songs, but we ended up with a whole album. From there we bounced around places. We went to Tennessee, LA, and even Appleton, Wisconsin. More than ever before, the places informed what this record became. We treated each song as its own album, so it's definitely not a concept album, though of course there are threads throughout that keep it together and cohesive."
Living Mirage also differs in that it's the first album the band has made without co-founder Josiah Johnson, who recently left the band to become sober and pursue a solo career. "We lost a member and gained a new member for the first time," Thielen said thoughtfully, her voice tinged with something like reminiscence. "That definitely affected things with this record; we were all processing those changes while making the record. All that you can bank on when making an album is unpredictability. We always tend to be reactionary to the album that precedes the current album, and that stayed true, but there was also a lot of incredible experimentation this time. We had different producers for Living Mirage, and we went into a more minimal world, sonically."

One thing is definite: this latest album is a musical departure for the band. Gone is the feeling of delightful messiness that elicits visions of campfire singalongs and Birkenstocks. In its place is a collection of polished songs with strong pop sensibilities and a clearer sense of direction than ever before. It's the same band that fans fell in love with in 2011, but with an updated, modern sound that firmly secures them as one of the most sonically consistent groups in modern music.
When asked about this growth, Thielen explained that The Head and the Heart has always been comprised of "super unique people. We're very democratic and very different from each other, but I think that serves us. No one has any set role, so there is so much room to grow. This record, in particular, saw a lot of members stepping into new and different roles and trying new things, and I think you can hear that on the album. Basically, we take all these crazy different people and songwriters and finish each other's songs by filling in the blanks. We're very collaborative."
Despite the changes within the band, the stirring, poetic lyricism that has brought tears to thousands of eyes on songs like "Rivers and Roads" remains just as pervasive on Living Mirage. The band shines the most on songs like "Glory of Music," which features emotional vocal performances from Jonathan Russell and simple, expert production that emphasize the technical skill of the multi-instrumentalist band members.
Perhaps, most importantly, the same cathartic melancholy of their previous works remains on Living Mirage, but now there is a sense of newfound hope and a sense of celebration of progress. It's as if The Head and The Heart are declaring the beginning of a new era as a group, seizing their moment of painful growth, singing:
"I'm more than fine
I'm here today
The time is now
To find our saving, our saving grace"
Check out Living Mirage on all platforms today!

Living Mirage
---
Brooke Ivey Johnson is a Brooklyn based writer, playwright, and human woman. To read more of her work visit her blog or follow her twitter @BrookeIJohnson.
---
POP⚡DUST | Read More...
Lydia Ainsworth Enchants On Her New Album 'Phantom Forest'
Call It a Comeback: New Music From All Your Nostalgic Favorites
Kacey Musgraves Transforms Into Hallucinogenic Centaur in her new video for "Oh, What a World"