MUSIC
Not to mention a CGI frog plays the banjo!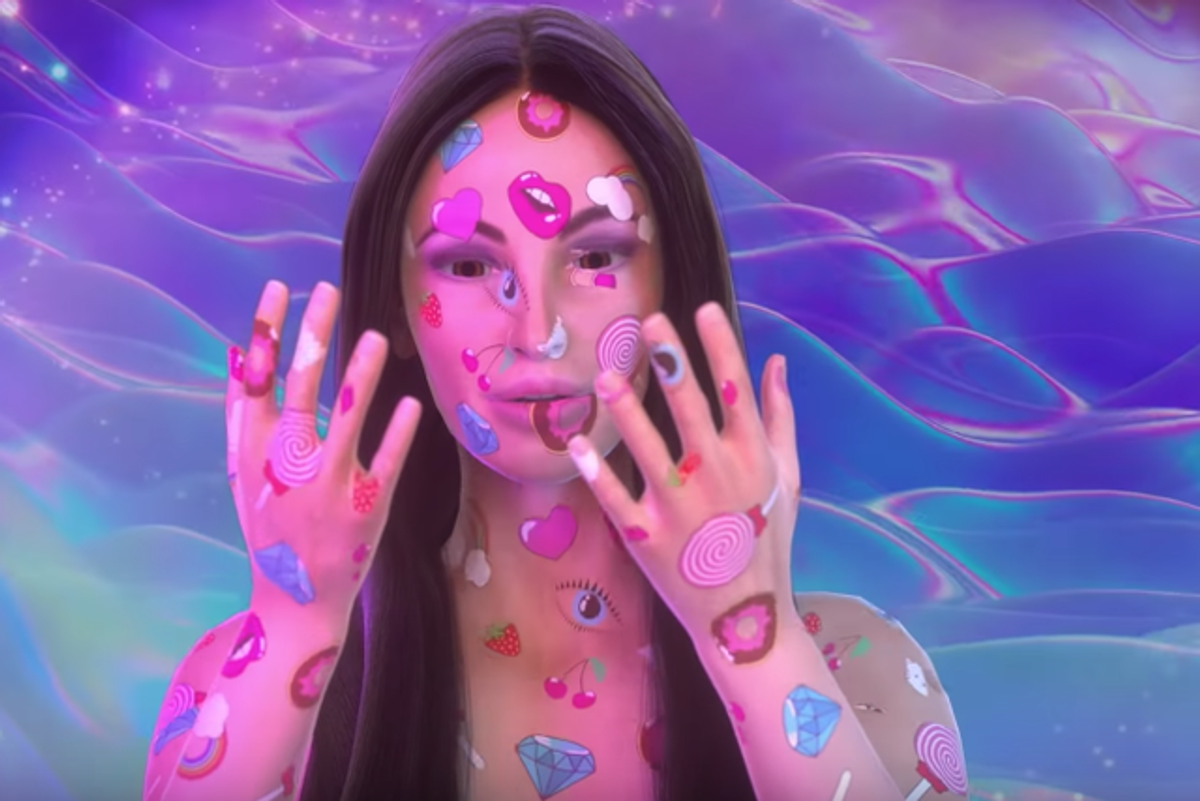 Kacey Musgraves transforms into a hallucinogenic, CGI centaur in her new, trippy video for "Oh, What A World," off of her Grammy award-winning space-country album, Golden Hour.
The Nashville native has been open about how the epiphanies she had dropping acid has helped her songwriting process, and now she's making it really clear "Did I know you once in another life? Are we here just once or a billion times?"
The technicolor visuals find an animated Musgraves morphing into an animatronic half-horse, half-human, gazing deep into the earth as crystals and the sparkling cosmos swirl around her. Just to really drive home the LSD motif, kaleidoscopic images of neon jellyfish and butterflies fill the video. There's also a merman, and a frog playing the banjo amidst a rainbow of glowing hearts. It's the perfect way to dip your toes into a psychedelic world, without having to actually do acid.

---
Sara is a music and culture writer.

---
POP⚡DUST | Read More...
Blink-182 Reinvent Themselves with 'Blame it on My Youth'
How Black Drag Queens Invented Camp: An Incomplete History of Lena Waithe's Jacket