CULTURE
The Met Gala humiliates the functionality of fashion in its guests' attempt to celebrate it, and that's the campiest thing of all.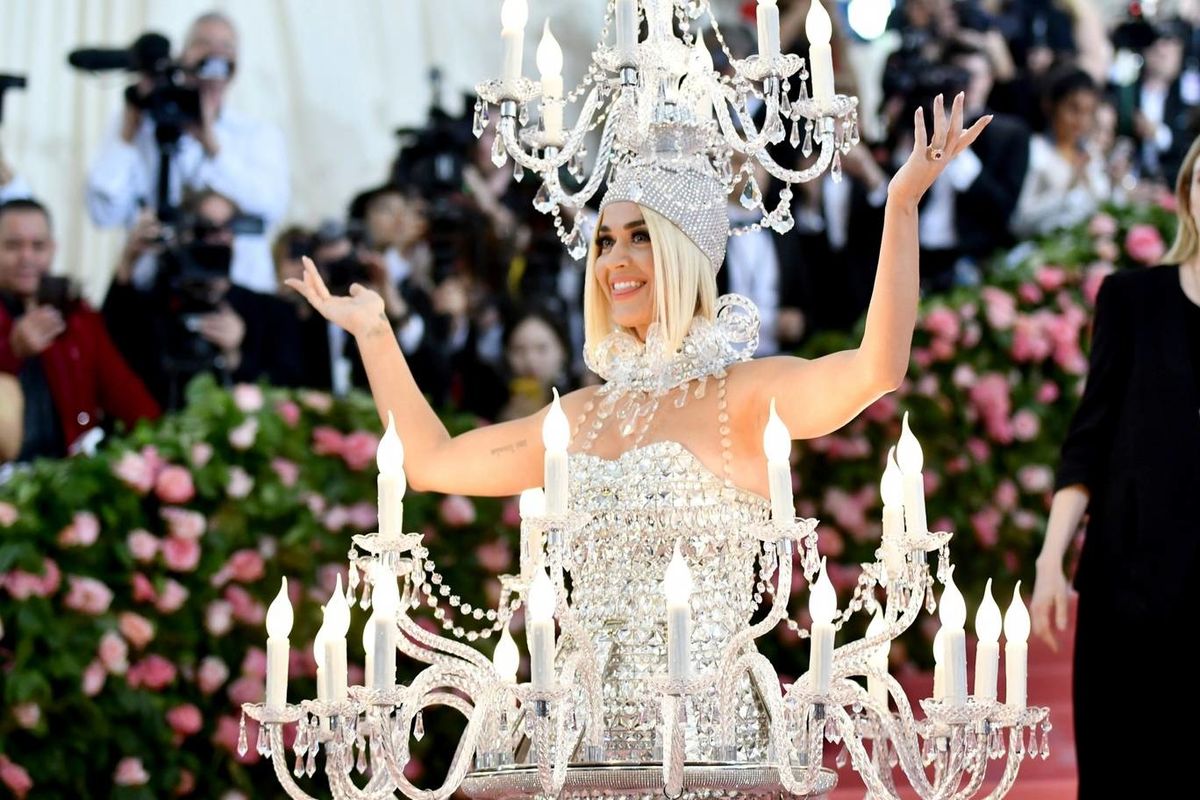 Invision/AP
As you may have heard by now, the theme for this year's annual Met Gala was "Camp," and one of the de-facto required readings was Susan Sontag's 1964 essay on the topic.
The aesthetic quality of camp is one that's notably difficult to describe, but easily recognizable in objects, behaviors, and media. Of course, feathers, glitter, and kitschy accessories are all low-hanging fruit when it comes to carrying out the camp style––and there was no shortage of any of the aforementioned on last night's pink carpet. But what was more interesting (and unsettling) to watch was major stars attempting to do camp, while fundamentally getting it wrong––and somewhere in that failure, creating the real camp of it all.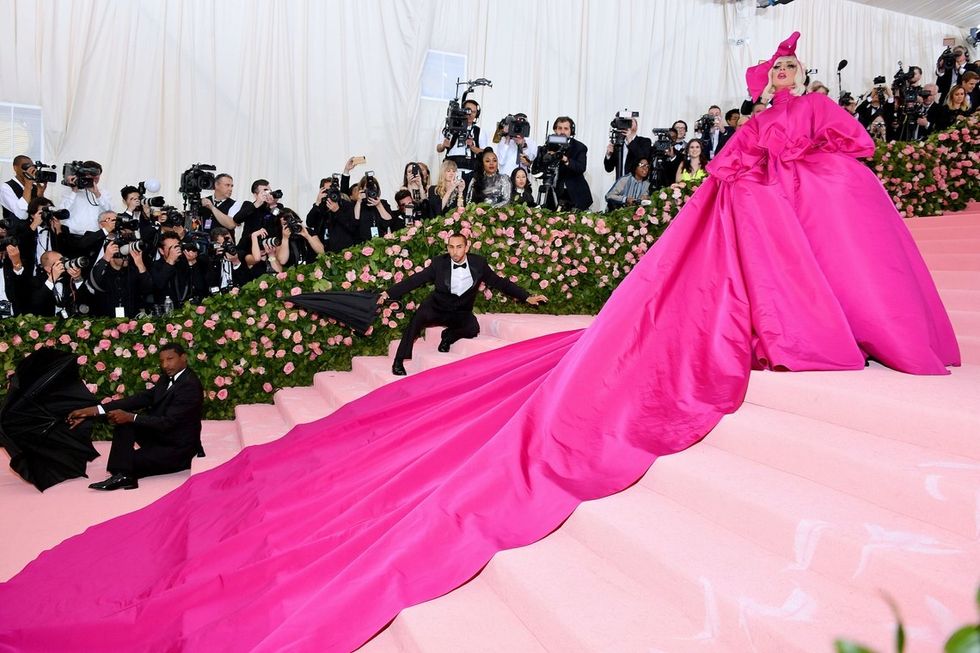 Lady Gaga makes an entrance at the 2019 Met Gala.Getty Images / VOGUE
The Met Gala––a self-serving artistic display of wealth, fashion, and celebrity culture––is in many ways antithetical to the tenets of camp itself, which Sontag prescribes should be "naive," "innocent," and even goes so far as to say intentional camp is "probably [...] always harmful." Sontag's essay maps out some of the main signifiers of camp: unnatural, highly stylized, exaggerated. However, one of her main points of the discussion revolves around the difference between pure (inadvertent) and deliberate camp. The latter, she writes, "is usually less satisfying."
The problem with the Met Gala camp theme is not only that anything that sets out to be camp can't be camp, but also that, like any other aesthetic sensibility, our conception of camp has shifted over time. It's gone from centering around fringe communities to becoming a dominant, mainstream aesthetic. Its true value lies in the duality of a style as meaning something vs. pure artifice. Camp loses some its essential innocence when carried out overly consciously because if it's too dogged or pretentious, its comedic value is lost. When Camp is being marketed and packaged into something profitable, something that can be exploited by major companies, it loses its sensibility of failed seriousness.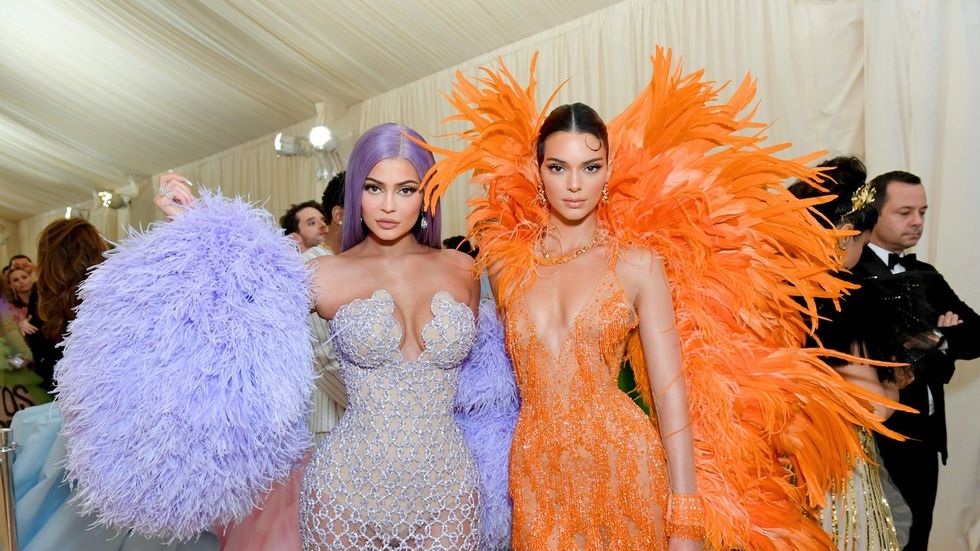 Kylie and Kendall JennerGETTY Images / Allure
To be sure, Camp's spirit of extravagance can be maintained when it's done deliberately, and the artist's rendering of the aesthetic ought to be genuine in intention. There is nothing half-hearted or blasé about camp. But in order to get it right, the subject ought to be "serious about the frivolous, and frivolous about the serious." Once capitalizing on a trend is involved, the necessary comedy of the thing gets diluted. Camp can, of course, be executed through fashion, but the fashion industry itself is fundamentally not campy––it's too self-conscious and calculated––and by this nature, can create a flattening effect on the theme.
While foundational, Sontag's piece is beholden to certain limitations and blind spots. For one, she hardly touches on the history of camp's entanglement with racial stereotyping and performance. Sontag does touch on how being genderless, (or "epicene," as she refers to it) is conducive for camp's qualities––essentially boiling down to the notion that things that are natural are not camp. But the analysis of gender's role in camp stops there. However, a handful of the looks last night did a good job of recognizing the influence of queer, fringe circles on camp taste.
It's important to note that as much as the concept of camp is rooted in expression by outsider communities, it's also conducive to the experience of conspicuous consumption. To camp something is to take on the authority of deeming something of bad taste to actually be in good taste––and usually, this is popular among the affluent and snobby crowds. Sontag poses the question: who curates camp? Her answer: "an improvised self-elected class, mainly homosexuals, who constitute themselves as aristocrats of taste." Many queer-identifying celebrities were among the best dressed last night, so this analysis sounds about right.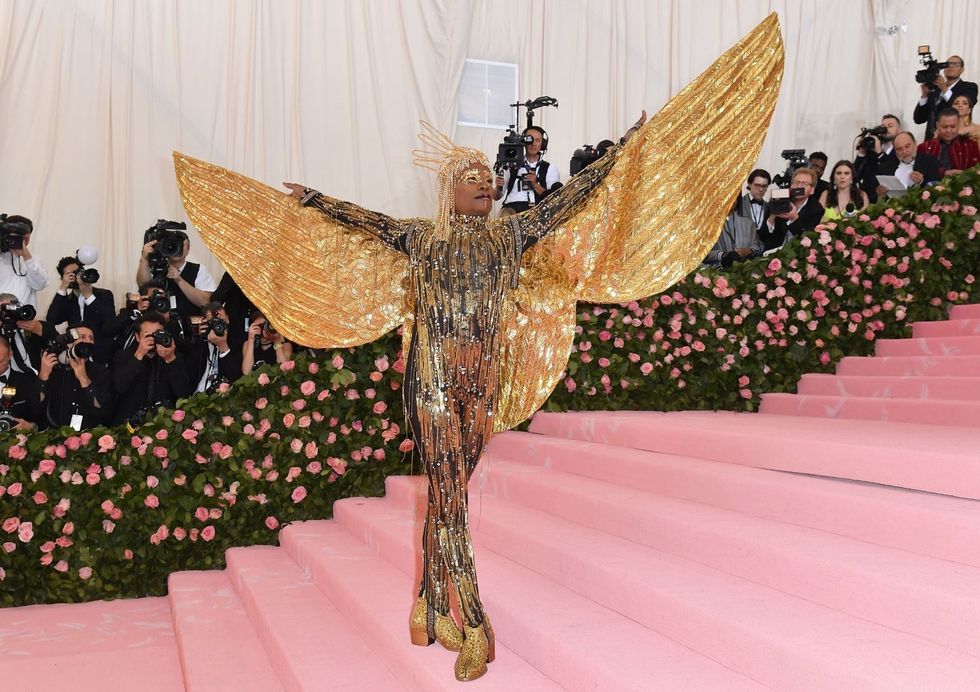 Billy Porter Angelia Weiss/VANITYFAIR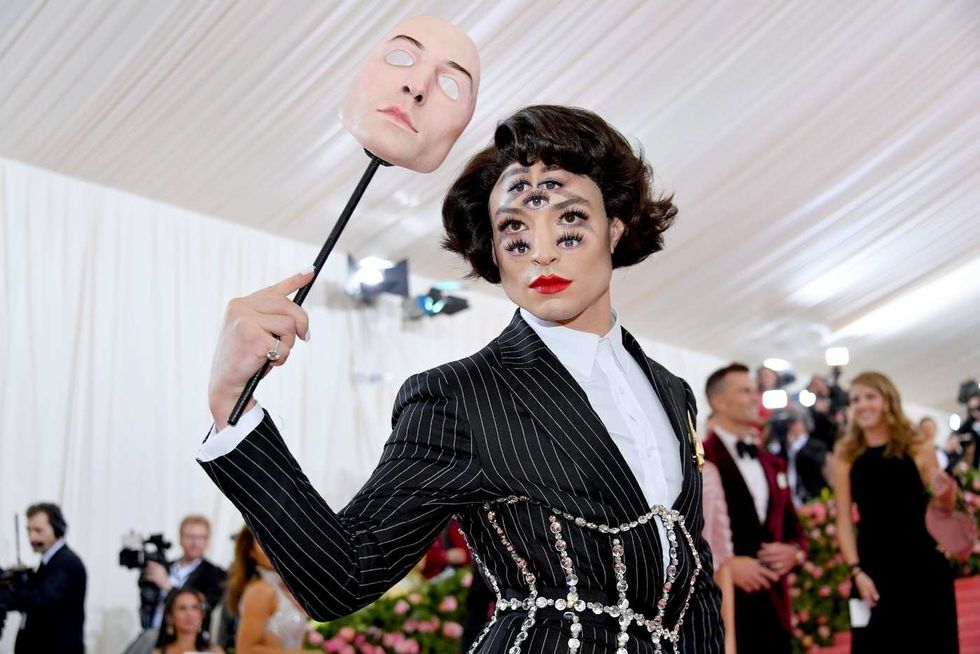 Ezra MillerDia Dipasupil/FilmMagic
At the same time, the Met Gala is sort of perfect in all of its myopia and pretentiousness. What is campier than a slew of men being applauded for breaking down gender barriers wearing mediocre black tuxes and the occasional dangly earring? What is more hilarious than seeing self-obsessed models being ushered out of the way to make space for "more important" stars? The spectacle of Instagram stories featuring billionaires dressed in humiliating outfits is somehow a better camp portrait of the ennui of celebrity culture in the digital age than any of the intended looks managed to achieve.

In some sense, the Met Gala humiliates the functionality of fashion in it's guest's attempt to celebrate it, and that's the campiest thing of all.
"The ultimate Camp statement: it's good because it's awful."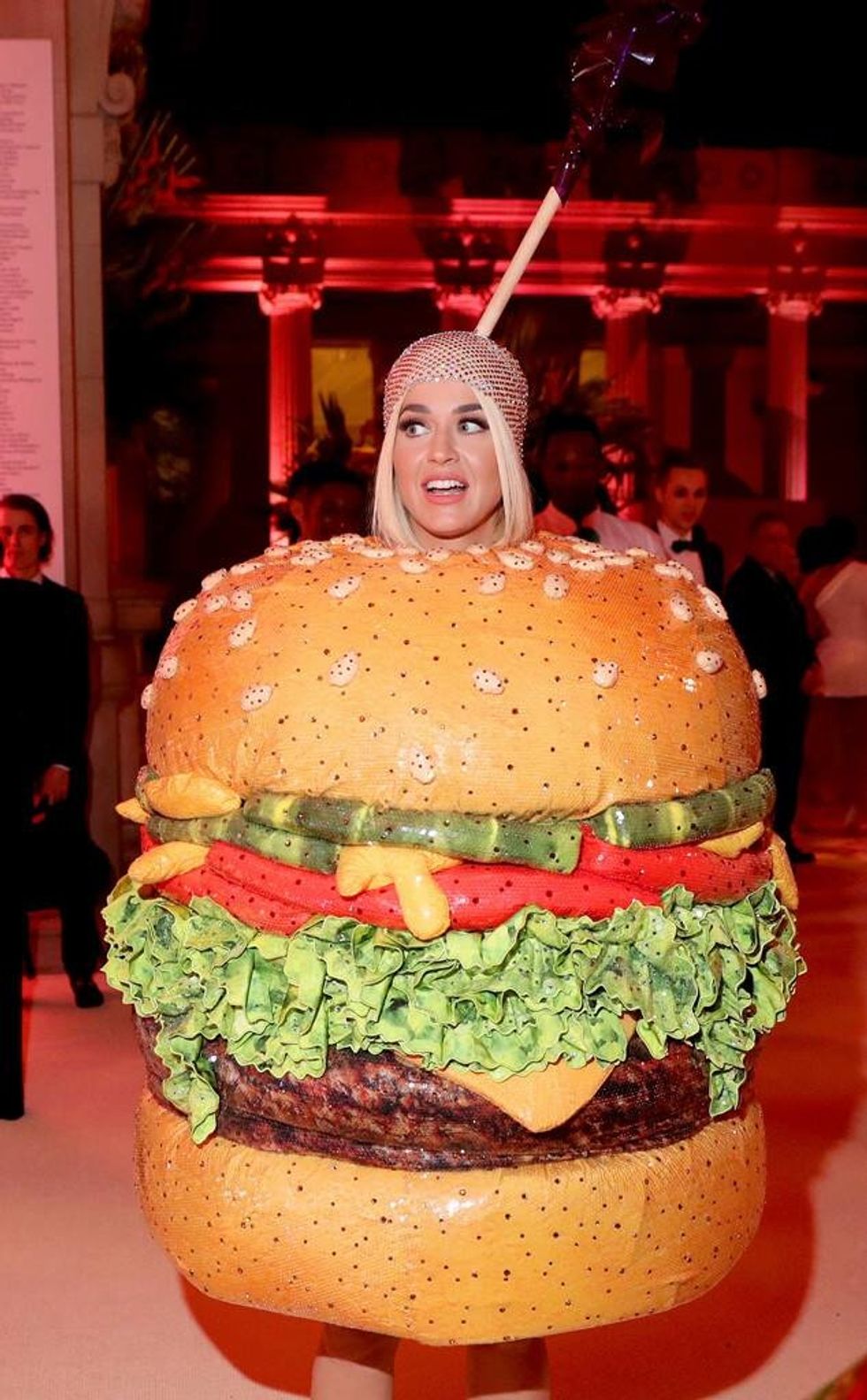 Katy Perry dressed as a hamburger.Kevin Tachman/MG19/Getty Images for The Met Museum/Vogue
---
Sara is a music and culture writer. Her work has previously appeared in PAPER magazine and Stereogum.
---
POP⚡DUST | Read More....
Children of Celebrities: Famous Without Their Consent
Celebrate Mental Health Month With These 5 YouTubers
A Bitter Kind of Happiness: Vampire Weekend's New Album, Track by Track