A 1917 Gustav Klimt painting worth $66 million was recently found inside a wall of the gallery in Italy where it went missing 23 years ago.
The mystery of how "Portrait of a Lady" got there in the first place is not really a mystery at all. Obviously the only explanation is that a nine-year-old boy, inspired by the 1996 film, Mission Impossible, staged an elaborate heist that involved dangling from wires in order to make off with a priceless work of art during the limited window of the gallery's renovation. He pulled off the whole operation effortlessly, only to be overcome with fear and regret as he realized that he didn't know a good fence that he could trust to move such a hot item. Thus began the 23-year task of getting a job as a gardener at the same gallery, finding the perfect hiding spot, and waiting for an opportune moment to "find" the stolen masterpiece.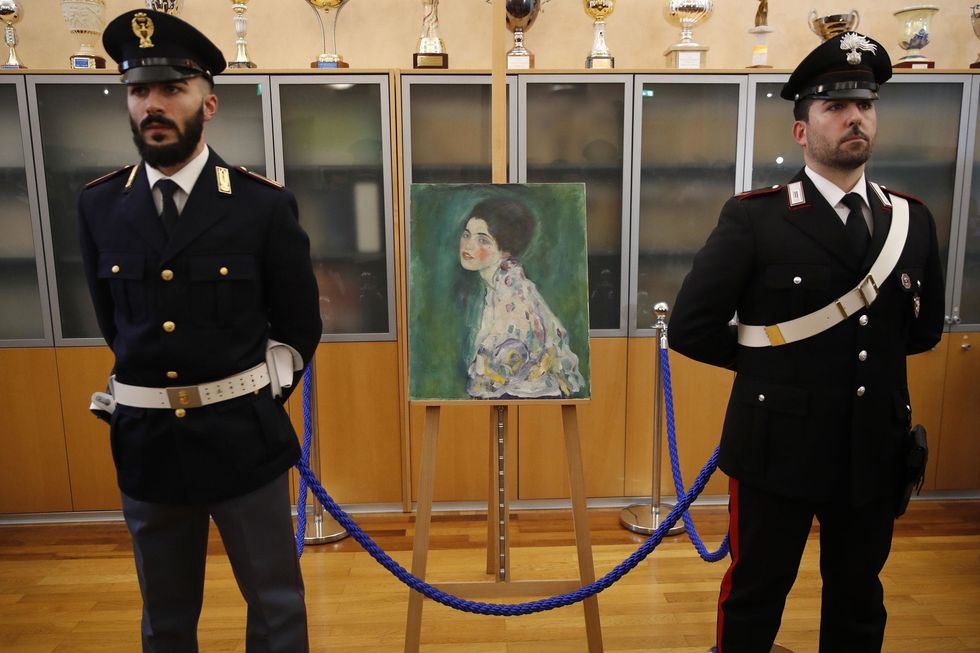 Like I said. No mystery. Pretty straightforward. The same cannot be said for many of these strange and disturbing objects that people around the world have found inside their walls.